Developing leaders is at the core of the Catalyst Leadership Initiative, Save One Life's newest program. Catalyst is dedicated to the belief that the keys to improving hemophilia care in developing countries is identifying, motivating, training and equipping emerging leaders who can act as agents for change now.
Our mission? To identify transformational leaders. A transformational leader is a unique person who is compassionate, motivated and credible; who creates a vision; who sets and achieves goals; who motivates others to act—even breaks bureaucratic and mental limits.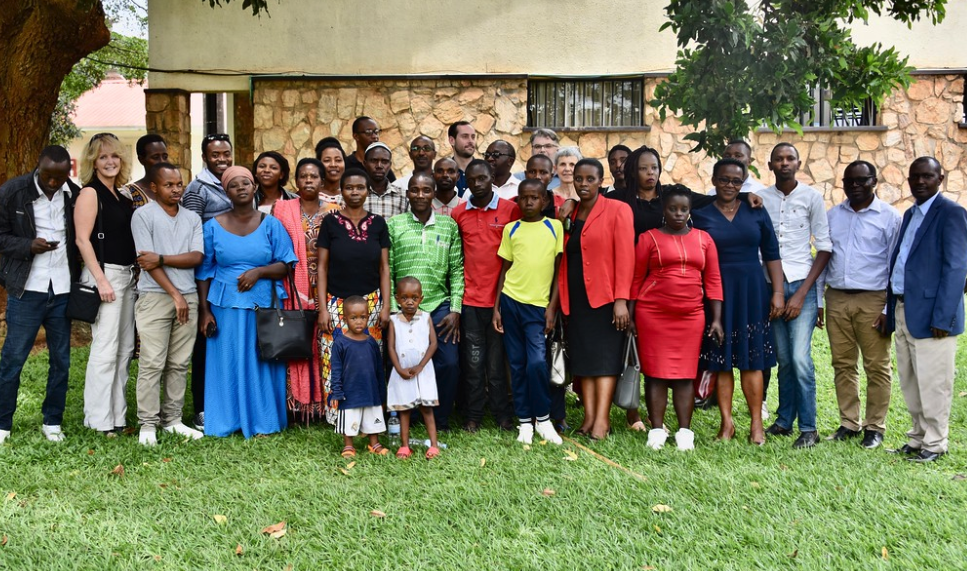 Meeting with the Rwanda Fraternity Against Hemophilia, February 2020
Catalyst helps develop personal and technical leadership abilities, through personalized programs designed for leaders and their teams. Save One Life provides necessary leadership tools, and develops an ongoing relationship with these transformational leaders. Through consistent coaching, communication, training and feedback, we help leaders and their teams develop credibility and achieve long-term success.
Why Catalyst?
International organizations like Save One Life and the World Federation of Hemophilia (WFH) work to provide better access to care for the estimated 300,000 patients who have little to no access to it. Both Save One Life and WFH require established and effective national nonprofit organizations to support partnerships.
WFH currently has 134 national member organizations (NMOs), but many countries still do not have a bleeding disorder organization at all, or have ineffective ones. The challenge is to find that leader, a patient or physician with determination, vision and passion, willing to invest the time to create a new future.
Background
Since 1996, Save One Life founder Laurie Kelley has been identifying and motivating hemophilia leaders worldwide. She helped develop national bleeding disorder organizations in twelve countries, most of which are now registered NMOs of WFH. She has also worked with established NMOs and their affiliates, to strengthen and support them, and to create new affiliates and chapters.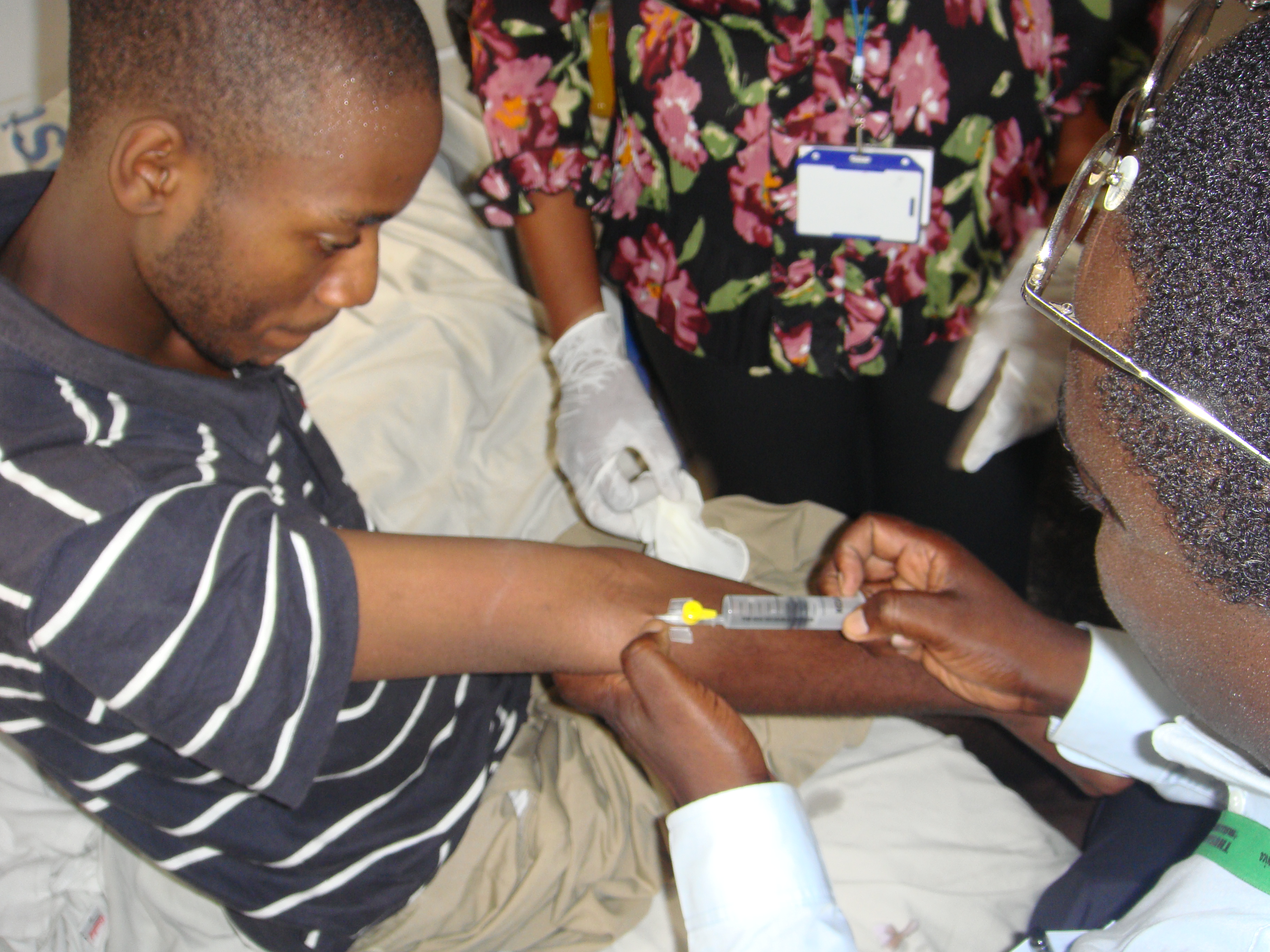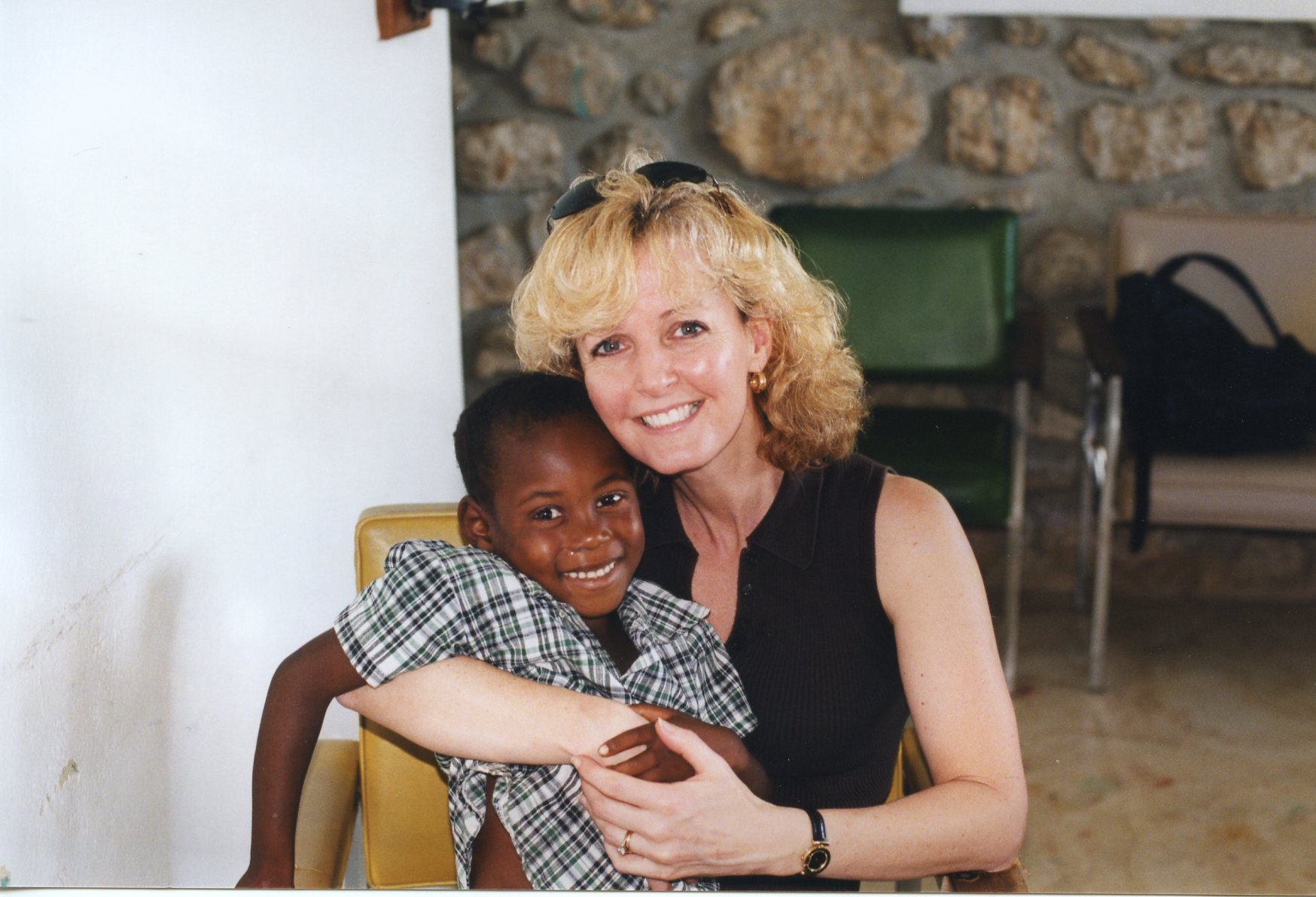 The first infusion in Tanzania (2009) Laurie's first trip to Haiti in 2002
Now Laurie and Save One Life will implement the Catalyst Leadership Initiative together. The goal of building these organizations will be membership in Save One Life and WFH. As members, NMOs will be eligible for tremendous resources, support and training to both patients with bleeding disorders and medical staff.
Catalyst provides site assessments for developing countries, to evaluate the level of hemophilia care. We evaluate the national hemophilia organization's strengths and challenges, patients' needs, and role of the medical team. We assess communication and leadership abilities, organization, and family programs; and provide written recommendations that define areas to develop, suggest goals and priorities, and offer workable strategies to meet those goals.
The Catalyst Leadership Initiative is generously supported in 2020 by Bayer HealthCare. Bayer HealthCare has committed to help bring change to individuals with hemophilia around the globe. Through their recent donation to WFH's Humanitarian Aid program and through the Catalyst Leadership Initiative, Bayer continues to show their commitment to the global bleeding disorder community.
Please follow Save One Life's social media platforms or read the trip reports below. Save One Life will focus on three developing countries this year: Rwanda, Fiji and Haiti.
First Trip: Rwanda, February 2020
To learn more about Bayer HealthCare please click here.
Generously supported by Bayer HealthCare: