Women and Girls Initiatives
Save One Life consistently strives to find ways to identify unmet needs in the bleeding disorders community in developing countries. Our focus has been to discover methods to use social and economic programs to address the compounded challenges of living with a bleeding disorder and in poverty.
Throughout Save One Life's travels and discussions with program partners and community members around the world, we recognized that women and girls with bleeding disorders are often untreated, undiagnosed and neglected in health care systems. As a result, Save One Life has partnered with the Hemophilia Foundation of Michigan (HFM) to bring a special program to the women and girls that interact with our program partners.
The Hemophilia Foundation of Michigan (HFM) started a Days for Girls (DFG) team in 2015. HFM's DFG team mission is to equip women and girls in bleeding disorder communities around the world to manage their menstrual health, leading to freedom and independence. In partnership with Save One Life menstrual kits will be distributed when Save One Life travels to work with program partners around the globe.
As Save One Life and HFM build this partnership and program to provide menstrual kits, we will aim to expand our educational efforts to highlight the specific challenges and needs associated with women and girls with bleeding disorders. Our hope is to increase the number of women and girls that are educated, diagnosed, and receiving proper care for their bleeding disorder. Through education and empowerment these women and girls can become advocates for increased awareness about bleeding disorders within their families and communities.
To read about our first distribution of these kits, click the image below.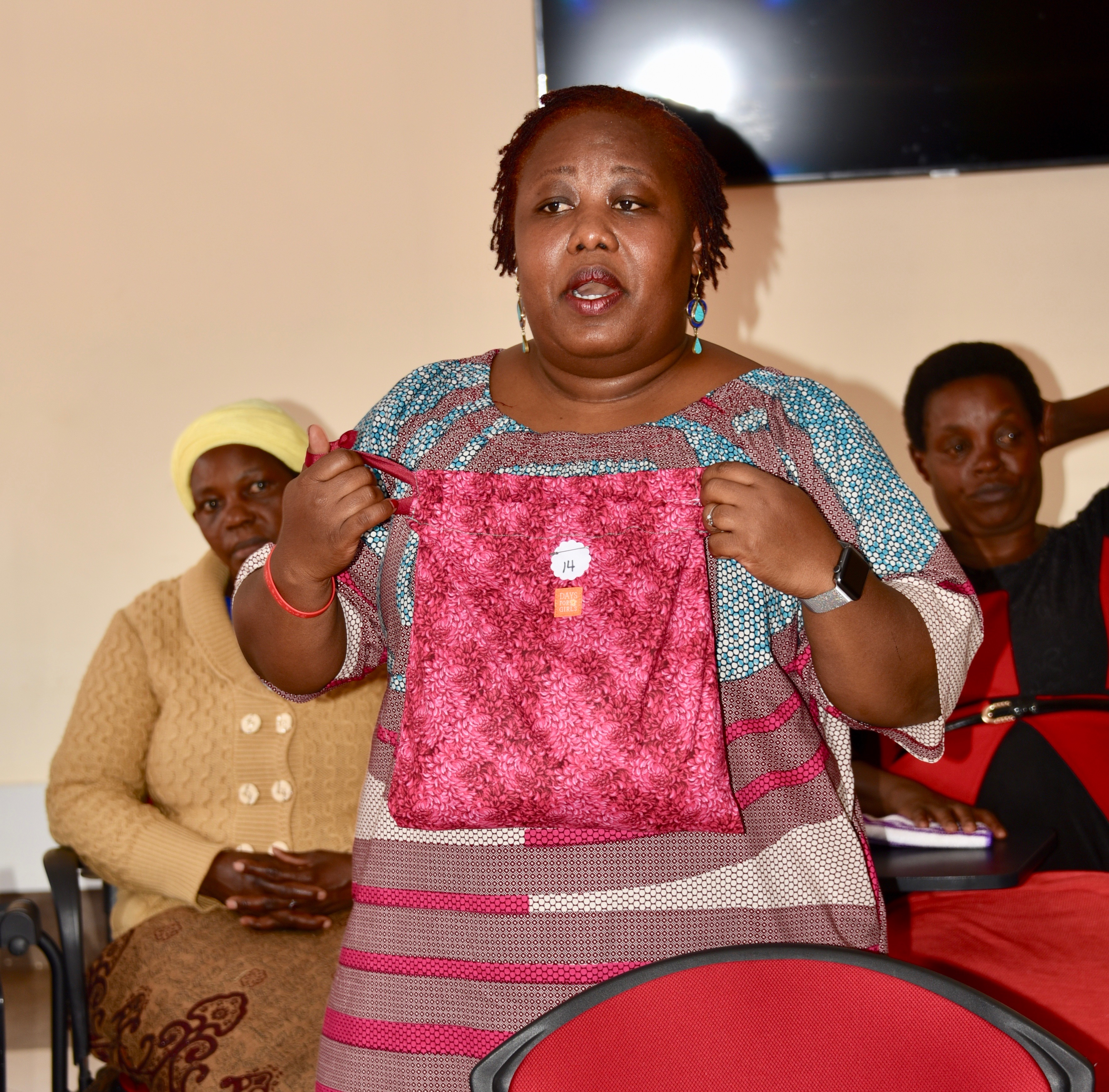 Maureen Miruka of Kenya
This is just the beginning of our plan to help provide equal opportunity for women with bleeding disorders around the world! Please follow us on Facebook or instagram and sign up for our newsletter to hear more.
Follow the Hemophilia Foundation of Michigan and click the logo below to visit their website!