My Story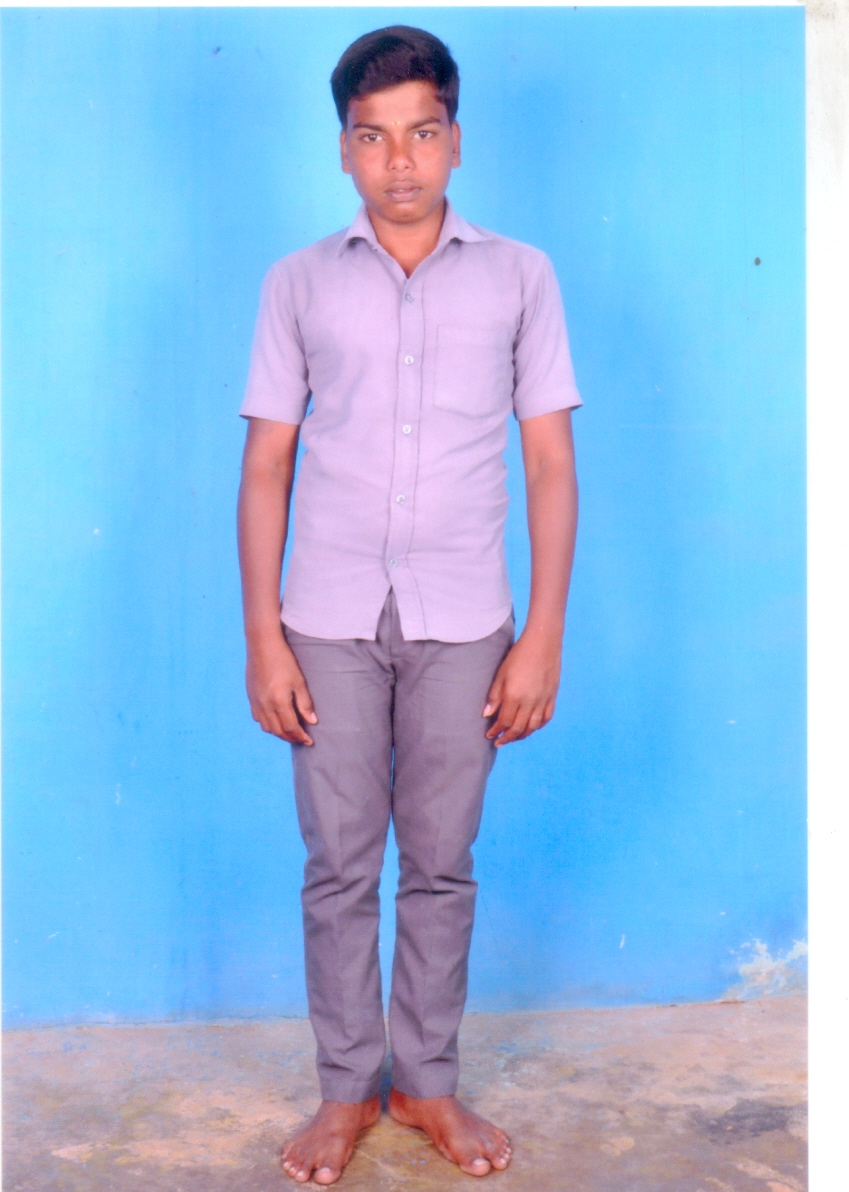 This is Sanjayraj. He is 16 years old and he lives in India. He has von Willebrand disease. He attends the Industrial Training Institute in Villupuram. He is enrolled in a two-year fitter course. His favorite subject is Lathe Works Theory and Practice. He hopes to open a new lathe shop when he finishes this program. He is doing well in school and, thankfully, has not missed any days in the past six months due to bleeds. Absences in the past have affected his ability to do well.
This year, to celebrate his birthday, he wore new clothes, he distributed chocolates to the neighbors, and he went to temple. Also, this year he went on a pilgrimage tour to Thiruvahendipuram Perumal temple with his family.
Last year he traveled to the hospital for treatment of bleeds in his ankle. The hospital is 75 kilometers from his home. It costs about 50 Indian rupees per person each way.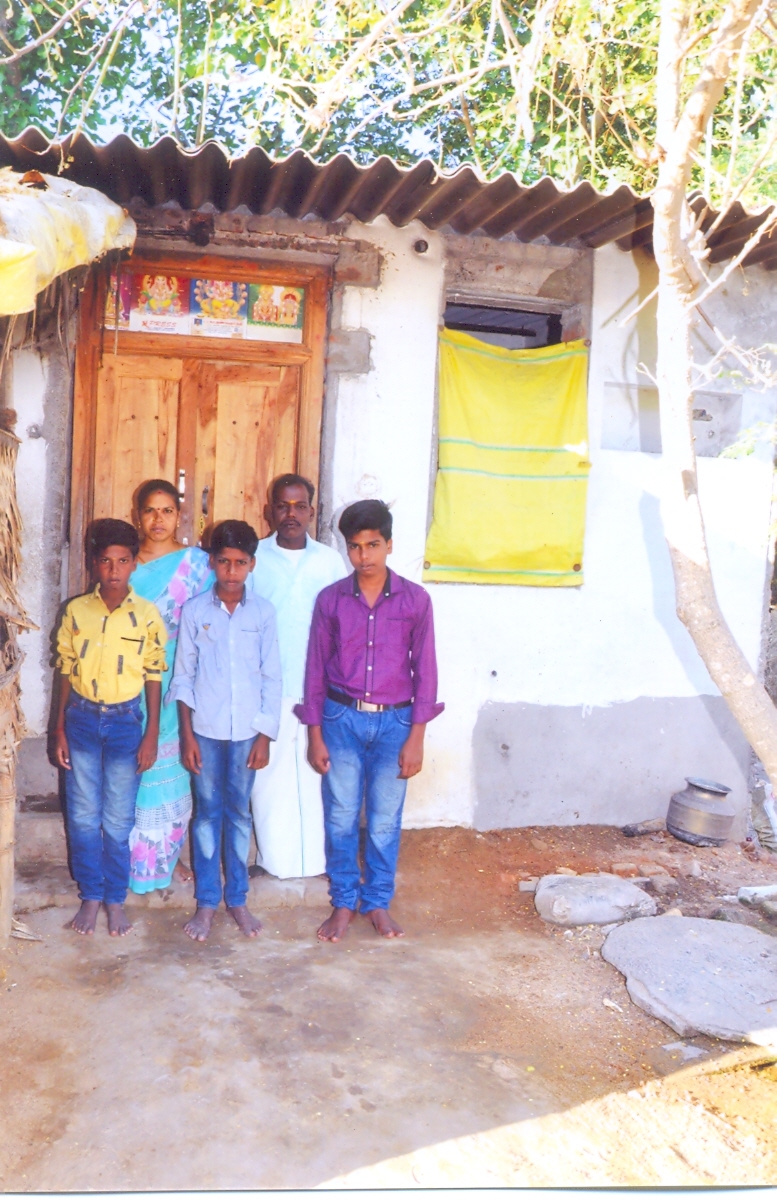 Sanjayraj lives with his mother and father and two brothers, who are 12 and 14 years old. His grandmother also lives with the family. His 12-year-old brother, Santashraj, also has a bleeding disorder. His father is a daily laborer, working as a TV mechanic. Last year he received funds to open a tea shop. His income from the tea shop does not support the family. His mother takes care of the family and their house and helps his father to run the tea shop. Their monthly income is about 3,000 Indian rupees.
They live in a village. Their house has 2 rooms and is made of brick. They have electricity in their home and they have a refrigerator. But they cook their meals and get running water outside in a courtyard. Their house is neat and clean, but it needs repairs. Some windows have screens but not all. The house also needs flooring and a toilet has to be built.
Your sponsorship funds will support Sanjayraj's medical care and his education.