My Story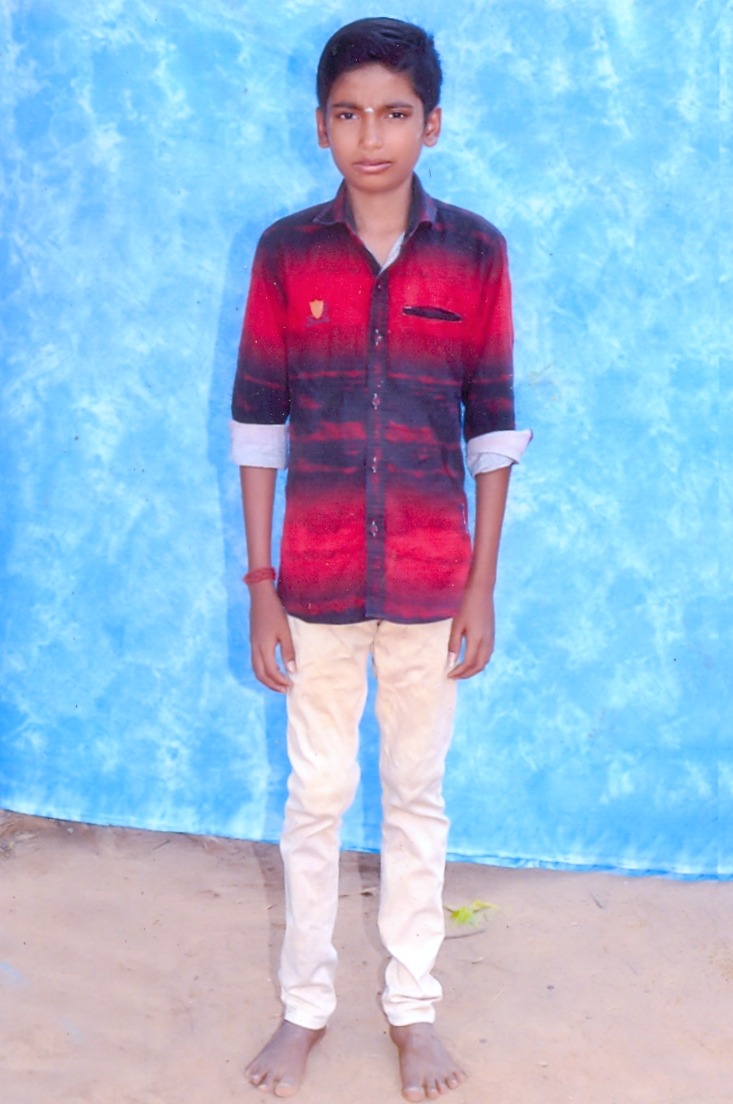 Jayaraj is a 15 year old boy currently enrolled in the 10th grade. He rides a bicycle to school, which is a short 4 kilometer ride from his home. His favorite subjects are social science and Tamil language class. Despite missing 40 days worth of school due to bleeds, he has been working hard and is still making average progress in his classes. When he grows up, he would like to work in the agricultural field. Outside of school, he likes to watch television and spend time with his friends.
Jayaraj has been diagnosed with severe hemophilia A. He experiences regular bleeds in his knees and ankles. Thankfully, his joints are still healthy due to proper treatment and rest when he does have a bleed. The nearest hospital is two hours away by bus. In the event of a serious bleed, it is difficult for Jayaraj to get treatment quickly.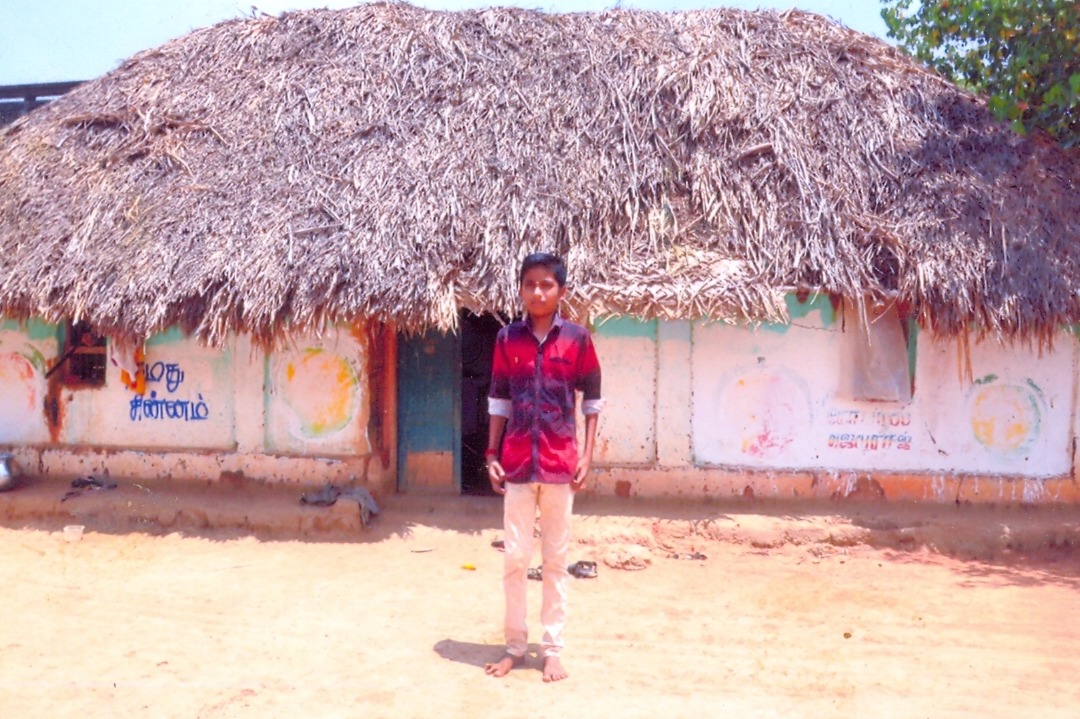 His family lives in the village of Samattikuppam. He lives with his grandparents, stepmother, and older sister. His grandfather works as an agricultural laborer. His grandmother takes part in the 100 days of work government program, where she is guaranteed work for at least 100 days out of the year. The family lives on just over $105 per month.
Sadly, Jayaraj's mother abandoned the family when he was a very young child. In September of 2018, Jayaraj's father passed away. He was an alcoholic, which made home life difficult for the family.
Your sponsorship funds will help to pay for Jayaraj's health care and education expenses.