My Story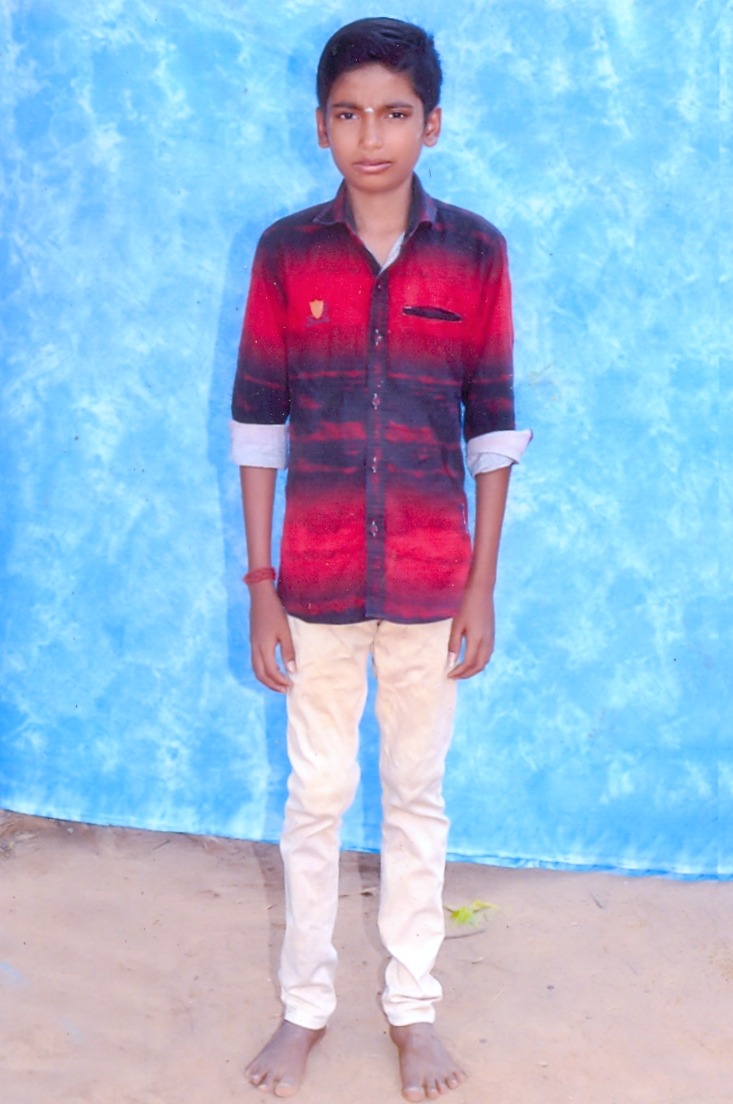 Hello!
My name is Jayaraj. I am 14 years old and in the 10th grade. My school is 4 kilometers from my home. I ride to school on a bike. My favorite subjects are social science and Tamil. I am making average progress despite regularly missing school due to my bleeds. I think that I will work in the agricultural field one day. I like to watch some television when I am not at school.
I have been diagnosed with severe hemophilia A. I have regular bleeds in my knees and ankles. Thankfully, my joints are in good condition at this time. My local hemophilia chapter is 2-hours from my home. We need to take a public bus to get there, which is expensive for my poor family. The distance and expense prevent me from receiving medical care as often as I should and poses a significant risk in the case of a bleeding emergency.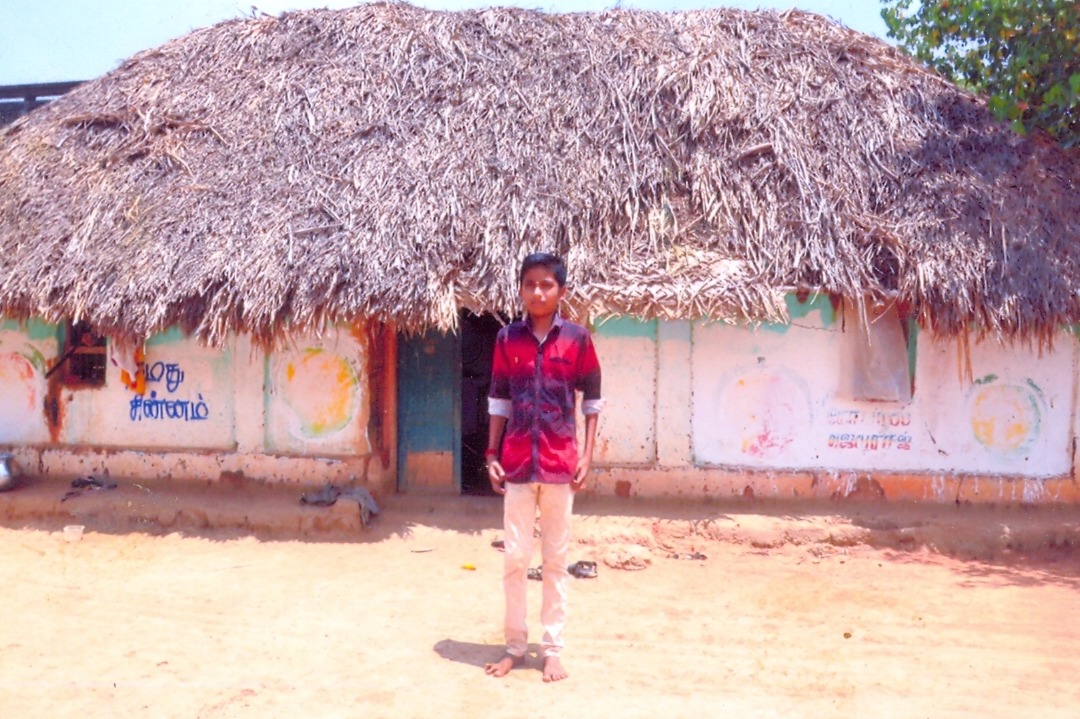 My family lives in the village of Samattikuppam, India. I live with my grandparents, stepmother and older sister. Sadly, my mother abandoned our family when I was a very young child. My father was a severe alcoholic and died in September of 2018. My grandfather works as an agricultural laborer and my grandmother works when she can, taking part in the 100-days of work government program. My family speaks Tamil in our home.
My family lives in a small two-room house that is constructed of mud and palm. Our home has electricity but does NOT have a refrigerator or indoor plumbing. We need to get our water from outside. We do not have an outdoor latrine at this time but would like to construct one. We cook our meals over a gas burner or charcoal fire. Our home is in very poor condition and is in need of major repairs.
Your sponsorship funds will help to pay for my health care and education.