My Story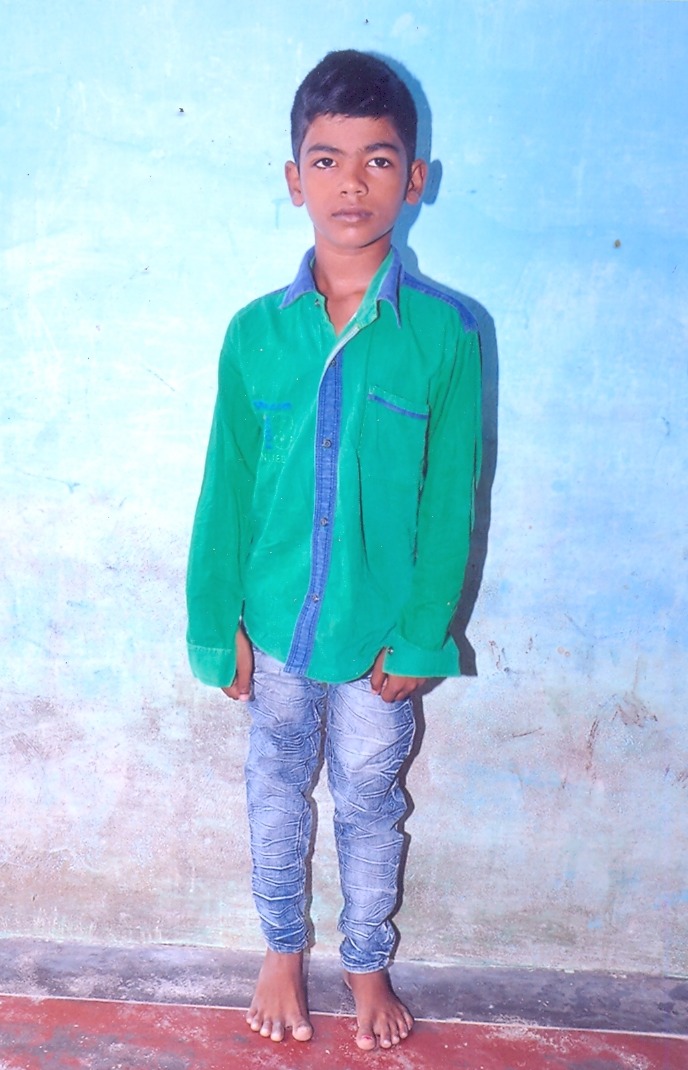 Hello!
My name is Jayasurya. I am 9 years old and in the 6th grade. My school is 13 kilometers from my home. My mother gives me a ride to school on a two-wheeler. My favorite subject is math. I am making average progress despite regularly missing school due to my bleeds. I like to play with my cousins when I am not at school.
I have been diagnosed with moderate hemophilia A. I have regular bleeds in my knees, arms, and shoulders. The mobility of my right leg is impaired as a result of my frequent bleeds. I am receiving physiotherapy to help improve my condition. My local hemophilia chapter is 2.5-hours from my home. We need to take a public bus to get there, which is expensive for my poor family. The great distance and expense prevent me from receiving medical care as often as I should and poses a significant risk in the case of a bleeding emergency.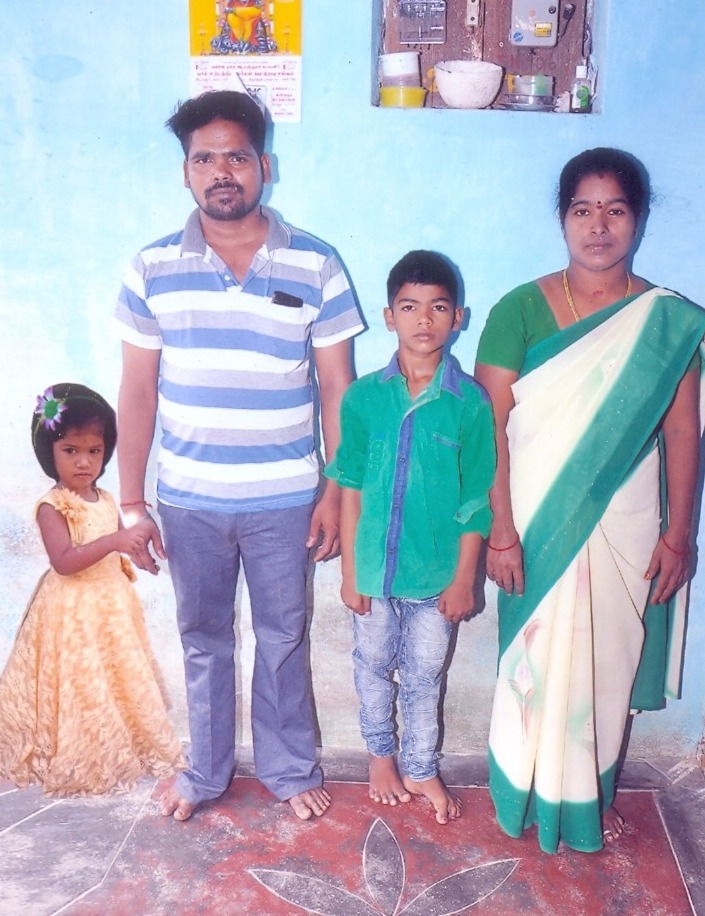 My family lives in the village of Gudaloore, India. I live with my parents, grandparents, and younger sister. My father works as a driver, my mother works as a ladies tailor, and my grandfather works as an agricultural laborer. Their combined monthly income is approximately $100 a month. My family speaks Tamil in our home.
My family rents a small two-room house that is constructed of concrete and has an asbestos sheet roof. Our home has electricity but does NOT have a refrigerator or indoor plumbing. We need to get our water from outside and have an outdoor toilet facility. We cook our meals over a gas burner or charcoal fire. Our home is in very poor condition and is need of major repairs.
Your sponsorship funds will help to pay for my health care and education.