My Story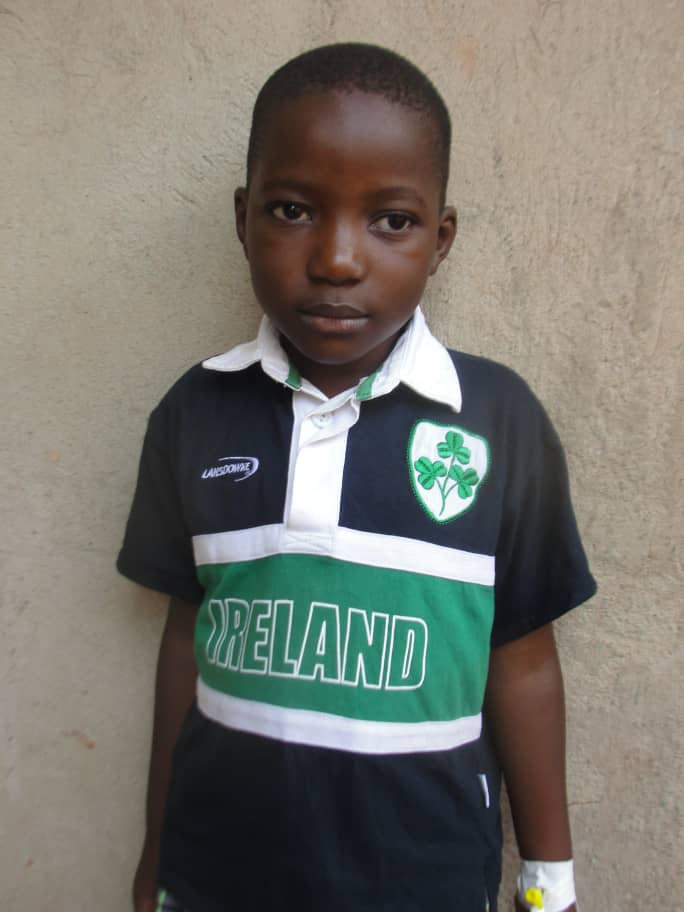 Meet Timothy!
Timothy is 5 years old and has been diagnosed with severe hemophilia A. He has recently experienced bleeds in his arms and knees that required factor infusions. Timothy does not live far from the treatment center, but heavy traffic and congestion make getting there difficult. His family hires a motorcycle for transportation, and it takes 40-minutes to go just a few kilometers.
Timothy attends a local nursery school and is making very good progress. He loves to listen to stories and draw at school. When he is not at school, Timothy likes to play with his friends. Timothy dreams of being a doctor when he grows up.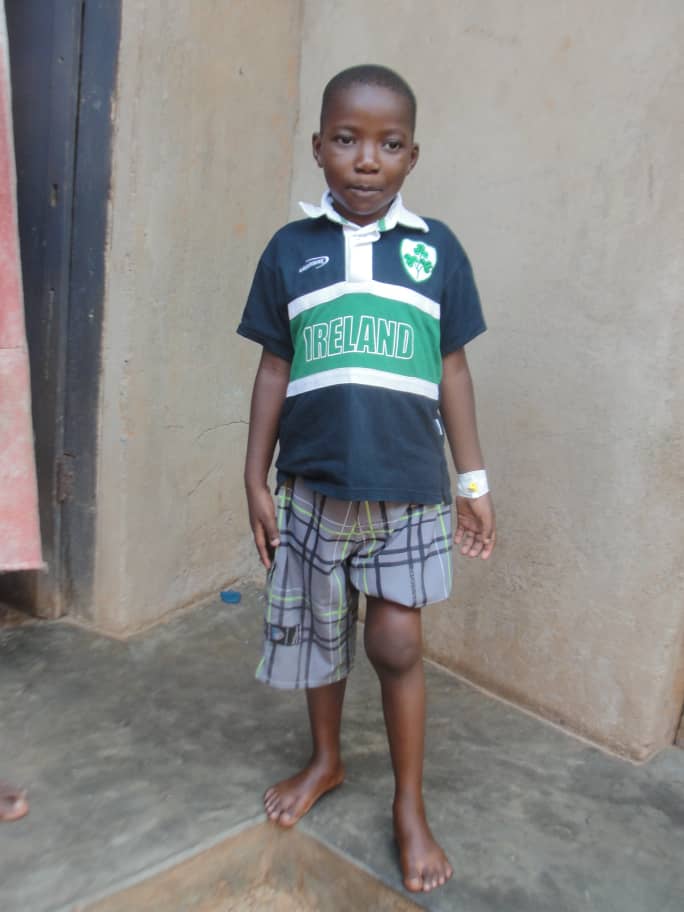 Timothy lives with parents, older sister and younger brother. His mom (Rose, age 34) and dad (Thomoas, age 36) both work as police officers. Their combined monthly income is $150. Timothy's sister (Olivia, age 13) is a student. His baby brother, Joram, is just one-year-old. The family speaks Luganda in their home.
The Nokrach family lives in a small, two-room, home in the city of Mulago, Uganda. Their home is constructed of concrete and has electricity but no refrigerator. The home does not have any indoor plumbing. The family accesses water outside and uses an outdoor toilet facility. Meals are cooked over a charcoal fire outside.