My Story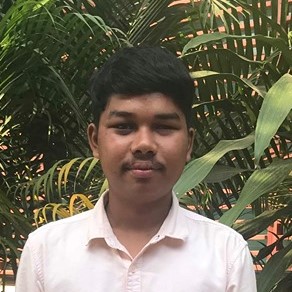 This is Thon. He is 25 years old and has moderate hemophilia A. Thon is in the 12th grade and is making good progress in school. His favorite subject is Khmer language. He would like to make his living repairing telephones after he graduates. In the last year he had bleeding episodes in his head, eye and shoulder. He was able to treat himself at home with factor concentrate, but his family is in need of more factor.
Thon lives with his mother and his younger brother in their own house in a village. They cook meals and get running water in the courtyard outside their home. They have an indoor bathroom. Their home is in need of repair.
Thon's sponsorship was recently discontinued and he is in need of a new sponsor. Your sponsorship funds will support Thon's education and enable him to become a telephone repairman.