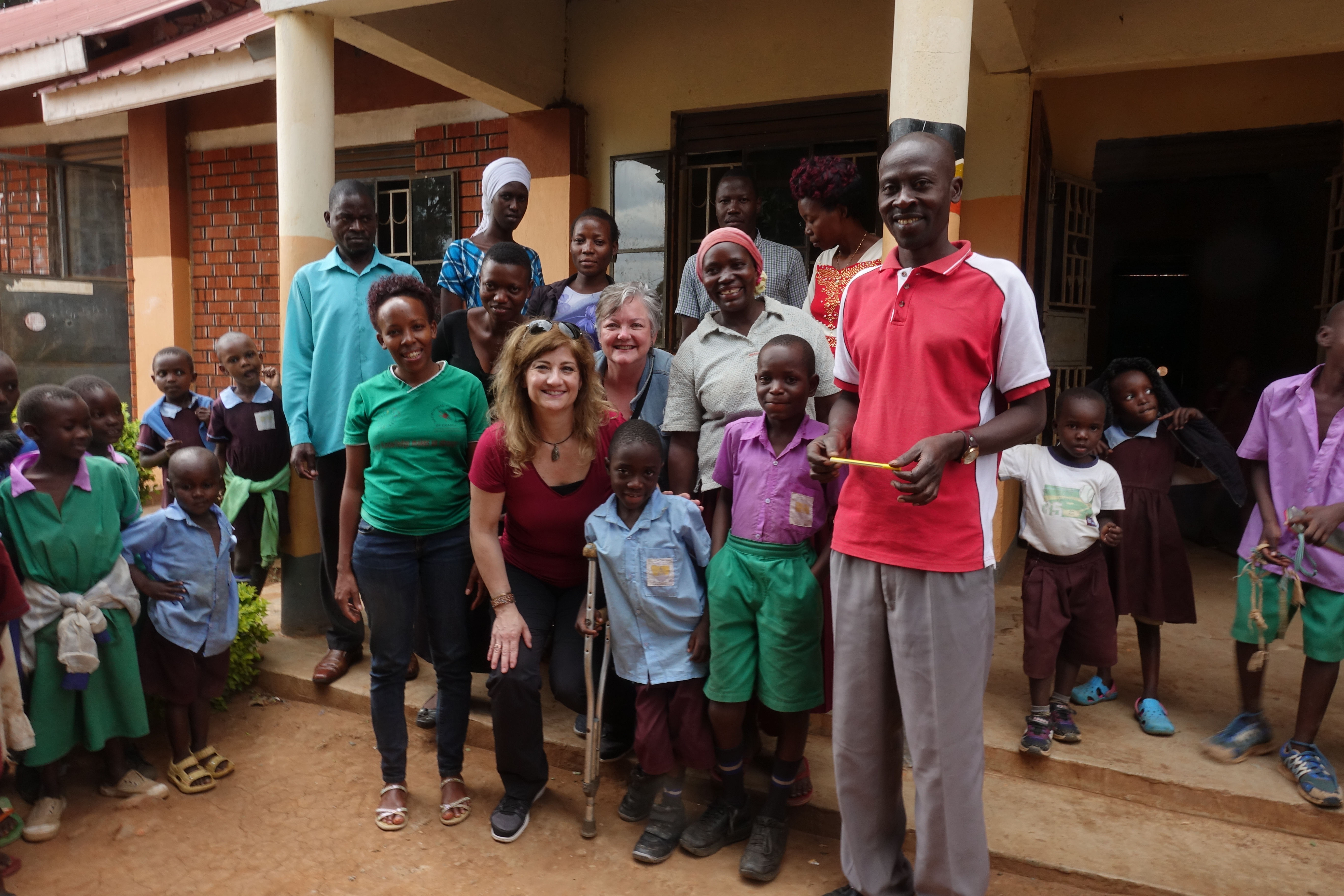 Dec 20, 2019
"Find adventure in every day. Say 'yes' to opportunity. Things happen for a reason."
Written by: Angela Forsyth, PT, DPT
It was winter 2018, and I was in the midst of putting a group of friends together for a trip to Tanzania. Then, one thing led to another, and the trip began to fall apart due to obligations of my companions getting in the way. About that time, I received an email from Save One Life that changed my path. The grandmother of one of the boys that I sponsor had sent a package containing a handmade basket for me to the program partner in Uganda. What an unexpected treasure! My mind began racing. What a reason, an opportunity, and an adventure in the making!
Several years before, I had the opportunity to start sponsoring two children in Uganda through Save One Life. Their sponsorship program changes lives one child and one family at a time. The donations are administrated through a local program partner, right there on the ground, able to make sure they are used in the best way possible for each individual family. My beneficiaries Adrian and Asharif are from different parts of Uganda, from different families, and both have severe hemophilia A. As a physical therapist for 25 years, focusing on treating people with hemophilia and bleeding disorders, I knew that I could make a difference in the lives of these boys beyond financial support. I dreamt of meeting them one day.
That day came in August 2019. The thoughtful gesture from Adrian's grandmother changed everything. Her gift was so much more than a physical basket; it was a chance. It was an opportunity to realize my dream of meeting and helping the boys. However, at this point, I decided I wanted to do more than just help 2 boys, so an idea started growing. With Save One Life's help, I contacted the Haemophilia Foundation of Uganda and their amazing executive director, Agnes. We put together a plan to hold a workshop for interested physiotherapists from around the country and an educational day for patients and families. Save One Life then saved the day and Agnes secured a grant from them to provide workshop and attendee costs for all of the Ugandan physiotherapists and the affected families. My part in the planning was complete when I enlisted my colleague and best friend Dr. Alice Anderson, PT, DPT, PCS to come along and volunteer with me. We became triple A rated, I joked: "Agnes, Alice & Angie." I knew it was a winning team and was so grateful that Chris, the executive director from Save One Life, had also decided to join us.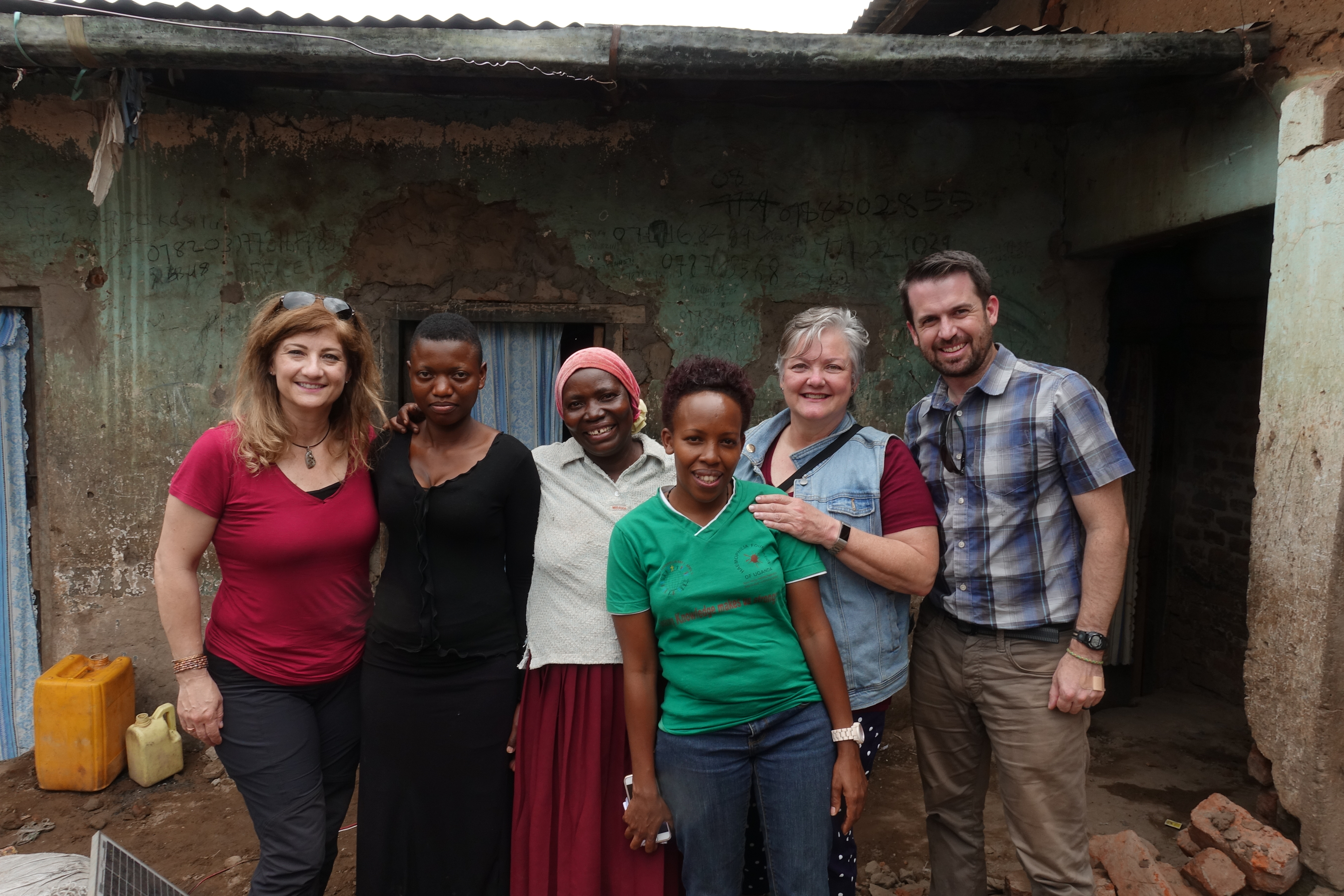 We had an amazing, rewarding, and productive experience in Uganda. On the first day, we drove 6 hours to visit Asharif's rural family home and local school. We saw first-hand the day-to-day challenges that Asharif and his brother Sudais (also affected) face due to hemophilia. Our second day was equally incredible. We had seven eager and motivated physiotherapists from all over the country for our workshop. Along with our patient volunteers, we were able to have an interactive day focusing on the role of the physiotherapist and complications from bleeding in the muscles and joints. The final day was the icing on the cake. This time the patients and families joined us for a full day, with more than 30 attendees. Our new physiotherapy colleagues jumped right in and had the opportunity for hands-on learning with patients from their regions. It was amazing to see the dedication and excitement as they put the theory from the previous day's training into practice. Alice and I were so grateful to meet the families and offer education and help. Thanks to the generosity of people at home, we also had bags of clothing and shoes to distribute along with the medical supplies and toys that Alice and I brought along.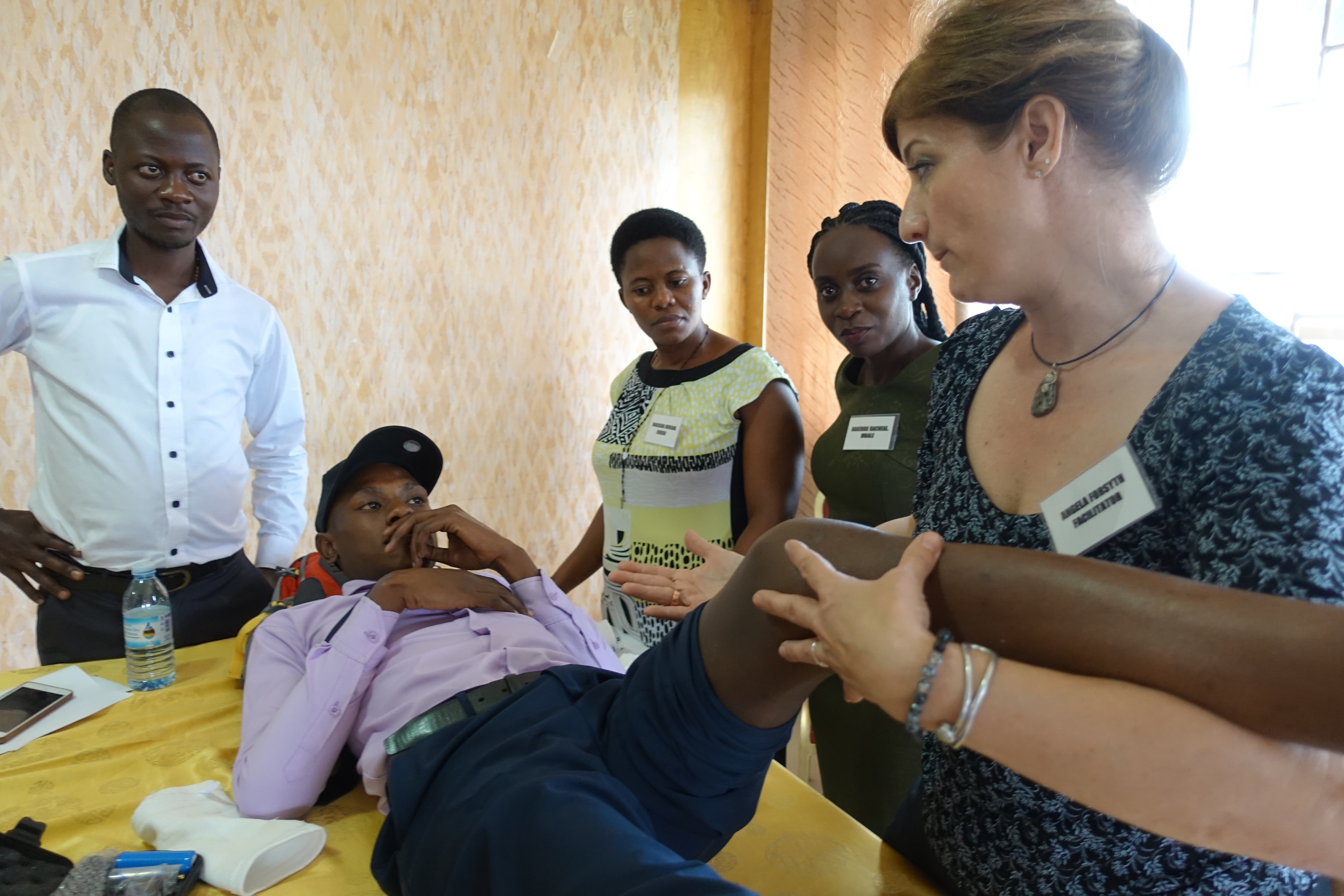 During that last day, I also had the opportunity to spend time with the families and boys that I sponsor. Meeting Adrian and his Grandmother at the beginning of the day left me filled with love and gratitude and basically turned me into a puddle on the floor when we met and shared a hug. Happy tears were shed that transcended any language barrier and told us each so much about the other. Her simple act of kindness so many months ago had brought us to this day.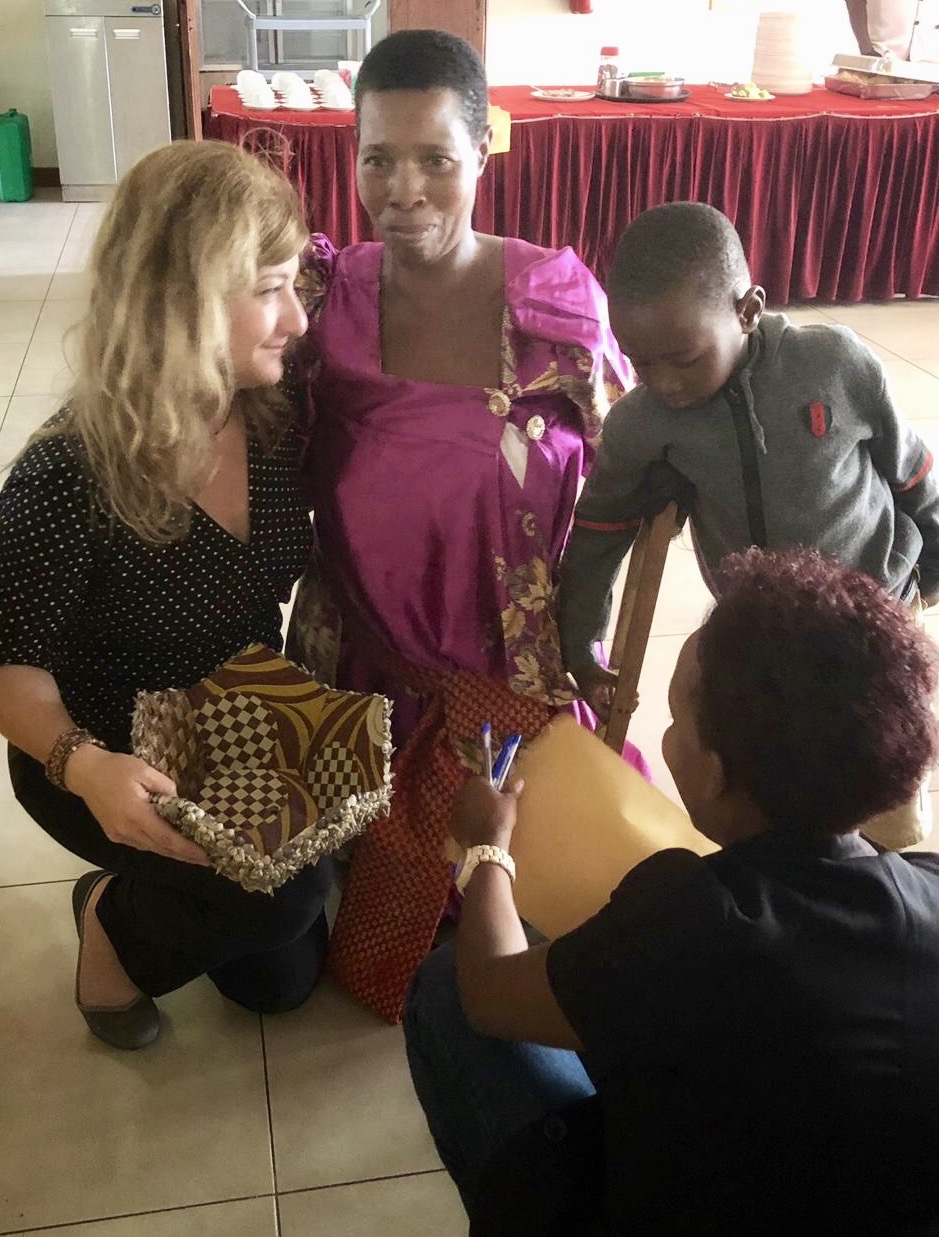 Save One Life not only has changed the life of my beneficiaries, but it has certainly changed my life too, as a sponsor. My experience in Uganda will always stay with me. Being a sponsor is a small sacrifice that has limitless rewards and I would encourage anyone to consider participating as a donor or sponsor.
Things happen for a reason. Say "yes" to opportunity. Find adventure in every day.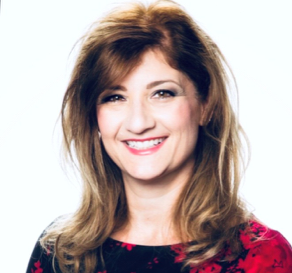 Angie Forsyth, PT, DPT is an internationally recognized leader in hemophilia physiotherapy and the Director of the REBUILD Program with Diplomat Specialty Infusion Group. REBUILD is a complimentary program open to any consumer in the United States, regardless of pharmacy provider, who has muscle or joint complications relating to hemophilia or other bleeding disorder. Dr. Forsyth is able to partner with affected people and their local physical therapists to provide the education, support and a collaborative connection to facilitate successful therapy outcomes. If you are interested in learning more, please email: rebuild@diplomat.is or phone 844.246.7978.