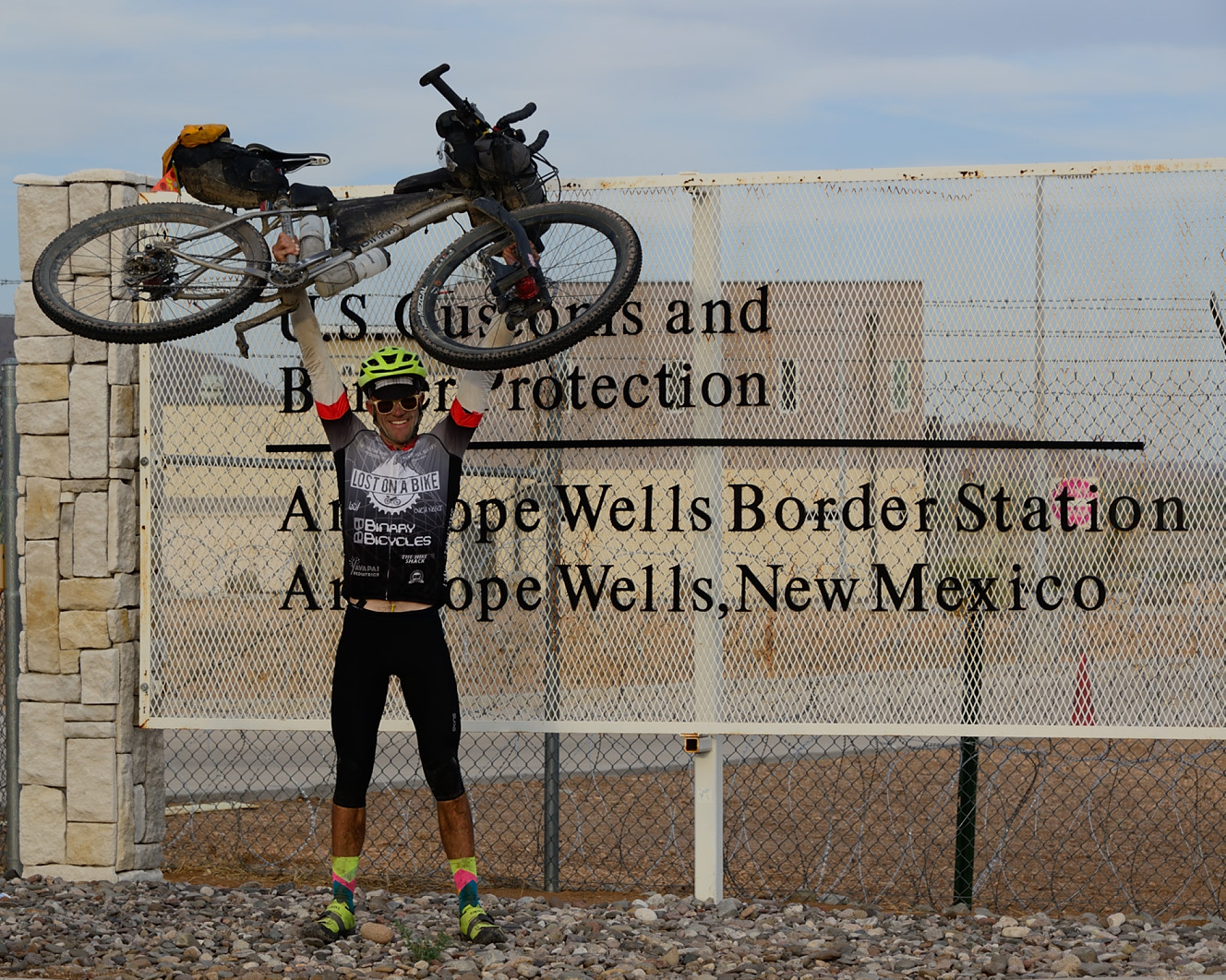 Jul 11, 2019
Interview with Tour Divide Winner Chris Seistrup
On June 29, 2019, Chris Siestrup made history as the first person with hemophilia to, not only complete the Tour Divide Bike Race, but to win it! The Tour Divide begins in Banff, Canada and follows the continental divide mountain bike trail to Antelope Wells, New Mexico, on the US/Mexico border. Riders complete the journey unsupported, which means they carry everything they need on their bike, with no outside help. This year's race was especially grueling as harsh weather dumped rain and snow on the riders. Chris completed the 2,745 mile journey in 15 day, 11 hours and 24 minutes.
Save One Life is incredibly honored to have Chris Seistrup carry on the tradition of Barry Haarde and the Wheels for the World ride. We caught up with Chris shortly after his ride to hear about this incredible journey.
What were the biggest challenges for the race this year?
The challenges for the race started well before I ever left for Banff. Like Usain Bolt said, "The competition is the easy part, the real work is done behind the scenes." For months, I had to train hours a day, both on the bike and off. Yoga, general upper body exercises, and steep walks with my dog. Monthly, I had to try to do a ride that would push my comfort levels and test my physical limits. Everesting, climbing 30,000' in a day, and my back to back 200 mile days to get to the HFA Symposium were pivotal to knowing I could do well in the race.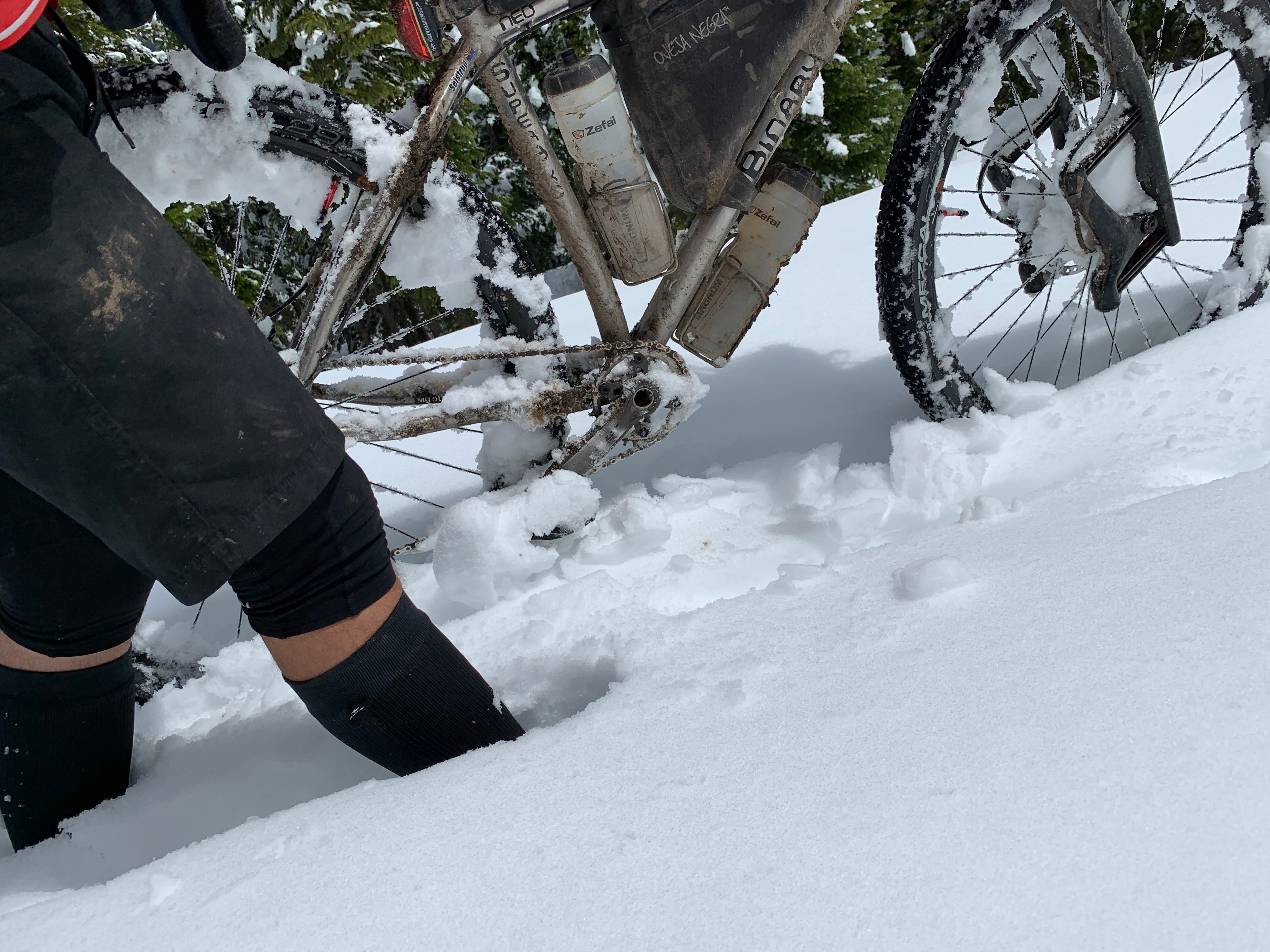 Chris hiking his bike through snow in Colorado
During the race, the biggest challenge was dealing with the lack of sleep. Even though I probably slept more than most, going on 3-4 hours a night gets harder as time goes on. Eating all the calories to keep up the power output also became a bit of a chore. Consuming 400 calories an hour is pretty difficult, not to mention carrying 250 miles worth of food and hoping you brought enough.
What did supporting Save One Life mean to your ride?
Riding for a great cause adds an enormous emotional and mental boost to the ride. Whenever times got tough mentally, I would go through all the things I was grateful for. Gratitude for all the people we get to help has always been on the top of the list. Every day, I would repeat, "I am so grateful for all the people we get to help, I am so grateful for all the people helping me accomplish this goal." When I'm riding for a cause, I'm far more determined to finish, because others are relying on me to help them in their lives.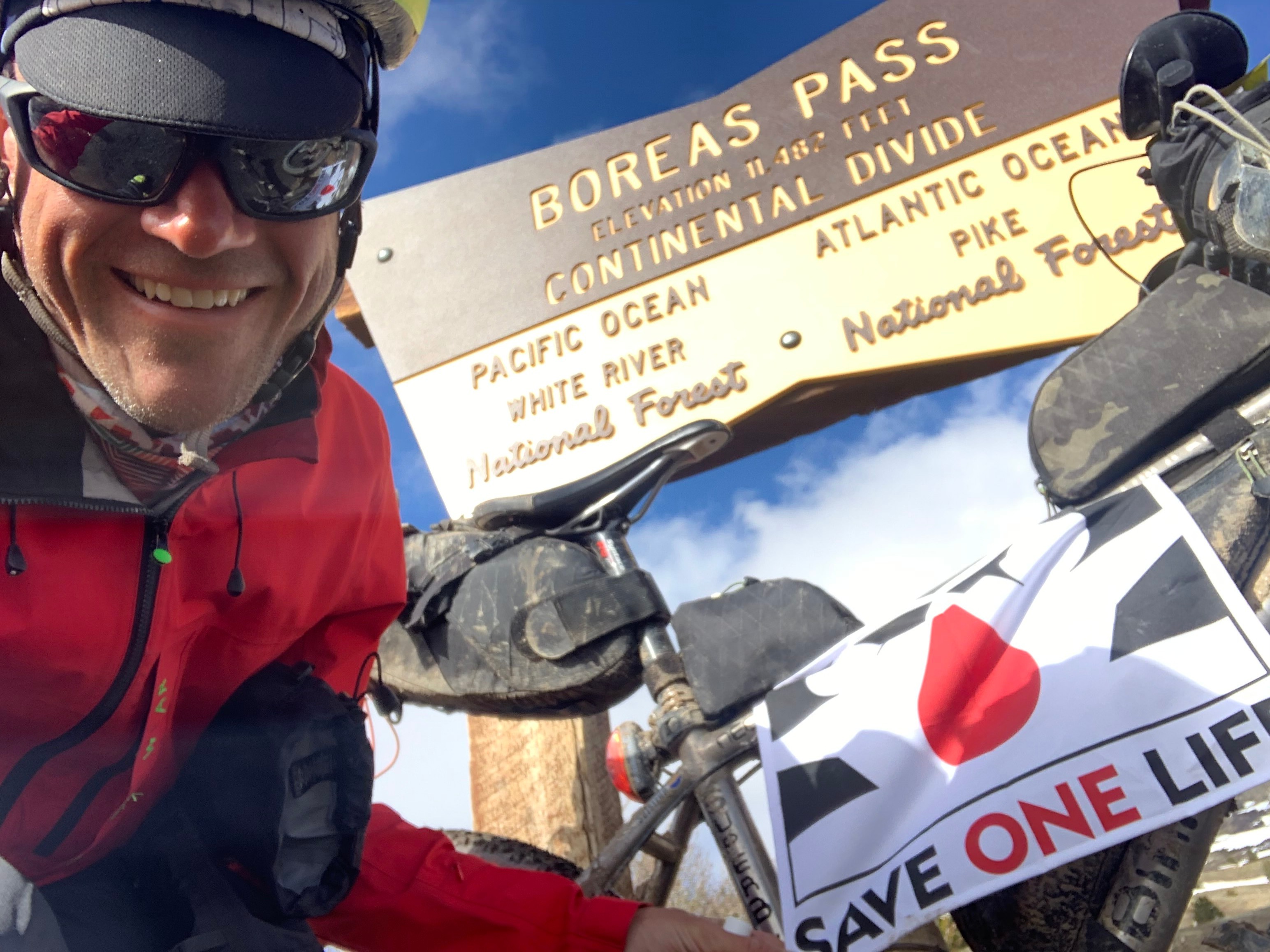 What did riding for Barry Haarde mean to you?
Almost every day on the ride, I saw either a shooting star or a rainbow. It was almost like a sign that he was there, with me every mile. When I was strategizing some race moves, I remember saying to him, "let's go get these guys." Hearing stories of Barry riding in the rain to finish the day, I never would have let the weather stop me, but I was also prepared with the right gear. I wish he could see what we are doing now, and what comes next. I can only hope to fill his cycling shoes some day.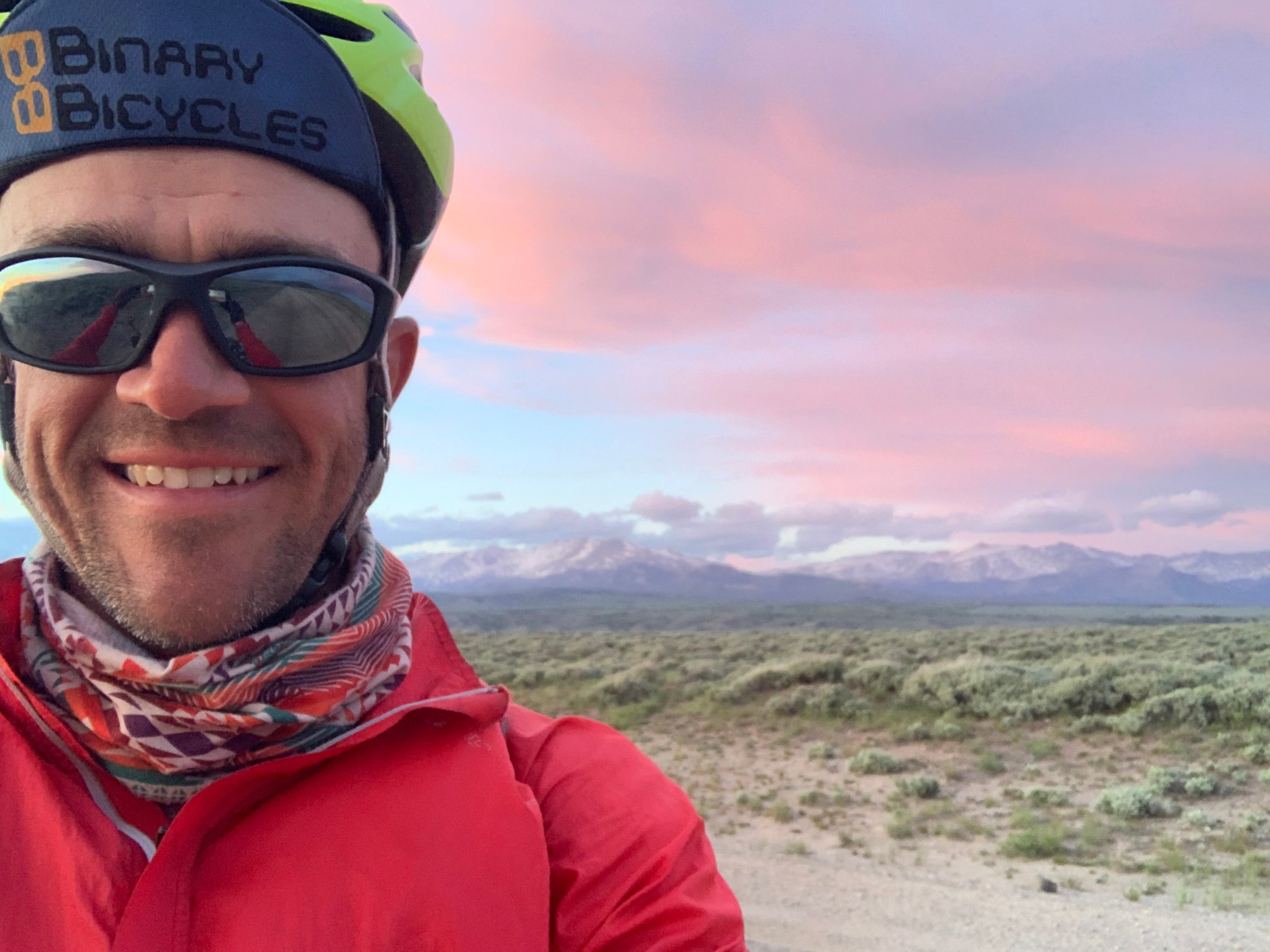 How did it feel to win the Tour Divide as a rookie to the race?
When I found out we had beat the fundraising goal, I already felt like I had won. When I started the ride, I just wanted to have fun, finish, and do the best I could. I had no idea what would happen out there. 2700 miles is a long way and with so many variables, no one knows what forces will affect the outcome of the ride. As each day went on, and I slowly started moving up the ranks, I knew a win for me would also be an even bigger win for the bleeding disorder community. If I can do it, I know someone else with a bleeding disorder can probably do it better one day and, if I could show them what is possible, we all win. I've already been contacted by a bikepacker who attempted the Tour Divide, he has 3 boys who have mild Hemophilia B, and now that they have seen what is possible, I think it has really changed their outlook on what they can do someday.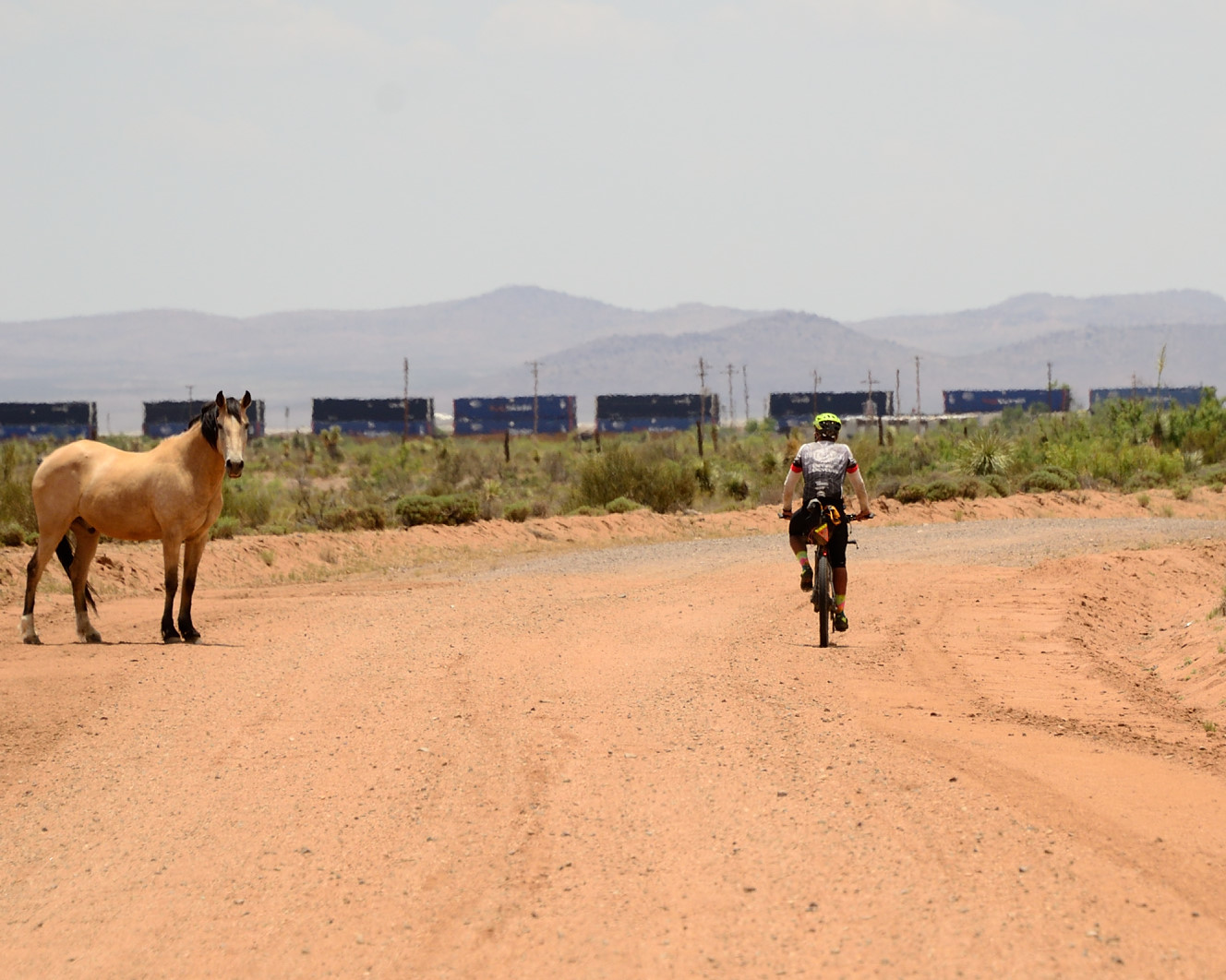 Photo credit: Tomas Jonsson
What's next? Are you riding again next year?
I am taking a break for a little bit to let my body recover. I lost 11 pounds over my 15 days out there. I am looking at several races and route options in Europe. The French Divide looks like it might be a good time and a fun adventure. I enjoy doing new routes to keep the adventures fresh, but another run down the Tour Divide would give me an opportunity to improve in many areas where I could have saved time this year. I will definitely continue Barry's legacy of supporting Save One Life.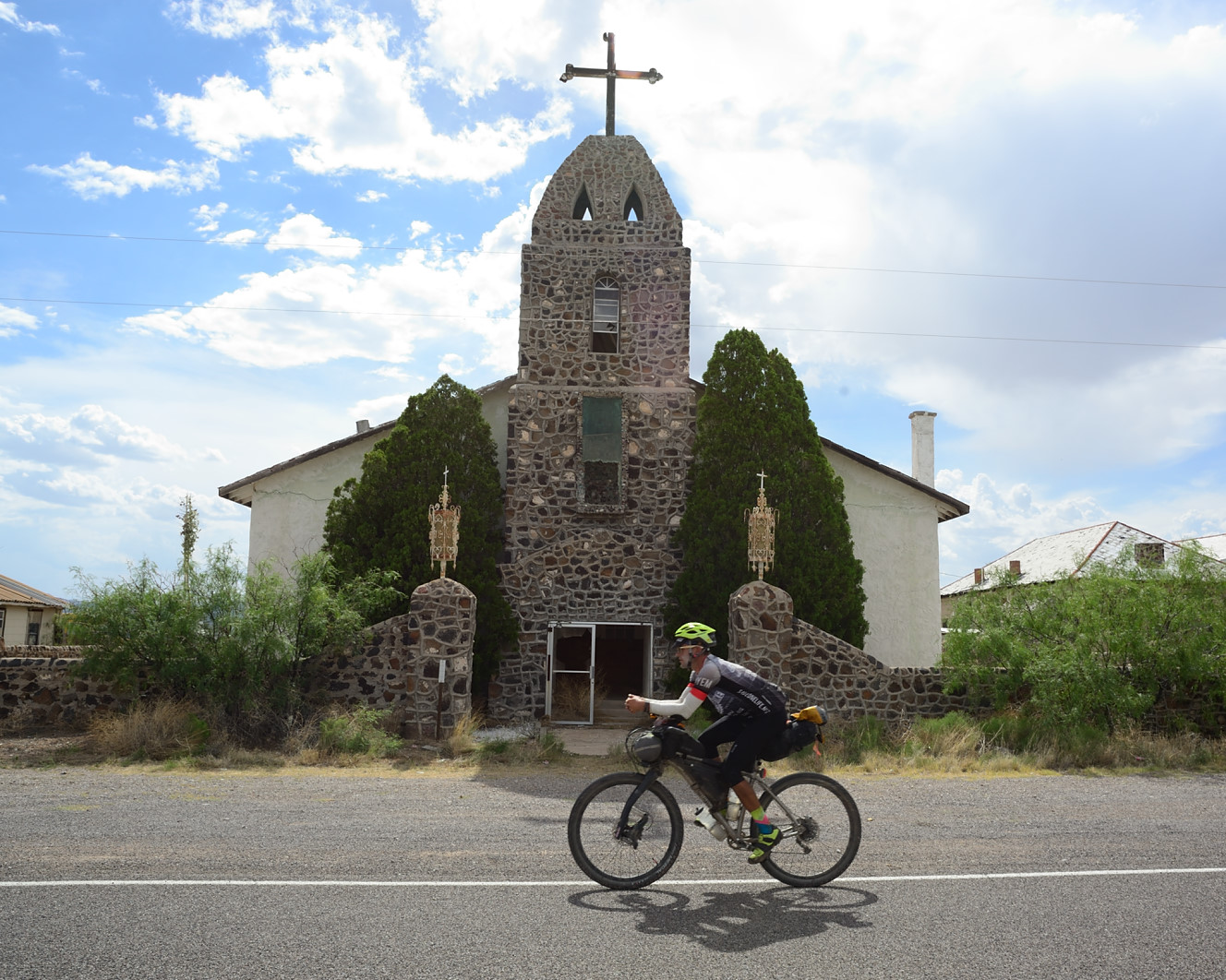 Photo credit: Tomas Jonsson
Chris has helped Save One Life exceed our goal of raising $25,000 with a total of $31,737 so far. Let's honor Chris's achievement by surpassing $35,000 before donations close on July 15th. Visit https://saveonelife.net/wheels-for-the-world to help support Chris's effort.