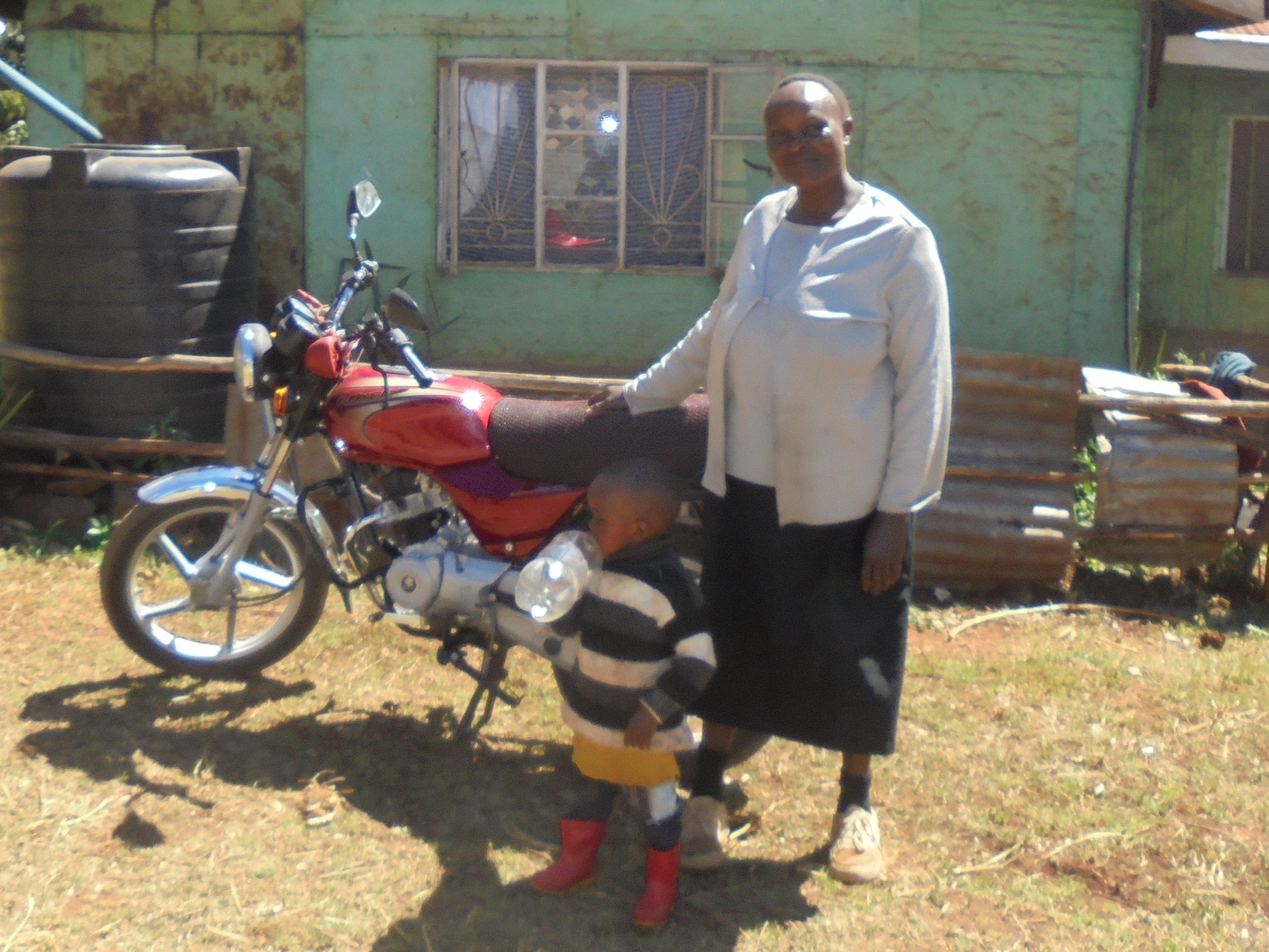 Jan 20, 2022
Motorcycle Project
Charity Nyoro's Motorcycle Project : A Micro-Enterprise Grant Update
by SARAH MUMBI
I am happy to share an exciting update about Charity Nyoro's motorcycle project to set up a 'boda-boda' business in her local town.
Motorcycles are a major means of transport, a cheaper and faster transportation option for short distances and delivery services. Common in this neighborhood as an alternative to the expensive taxis and matatus, it is also very popular with agricultrual traders who commonly use motorcycle 'boda bodas' to get their foodstuffs from the market especially during the early morning hours and delivery to clients. School children use 'boda bodas' a lot to ply to and from school, especially those who live far from the school— including Charity's son who has to use a 'boda boda' daily to prevent bleeds from walking long distances.
Charity and I collected her motorcycle on the 23rd of December, 2021, and it has been operational since 24th December excluding 2 days which the bike was taken for service.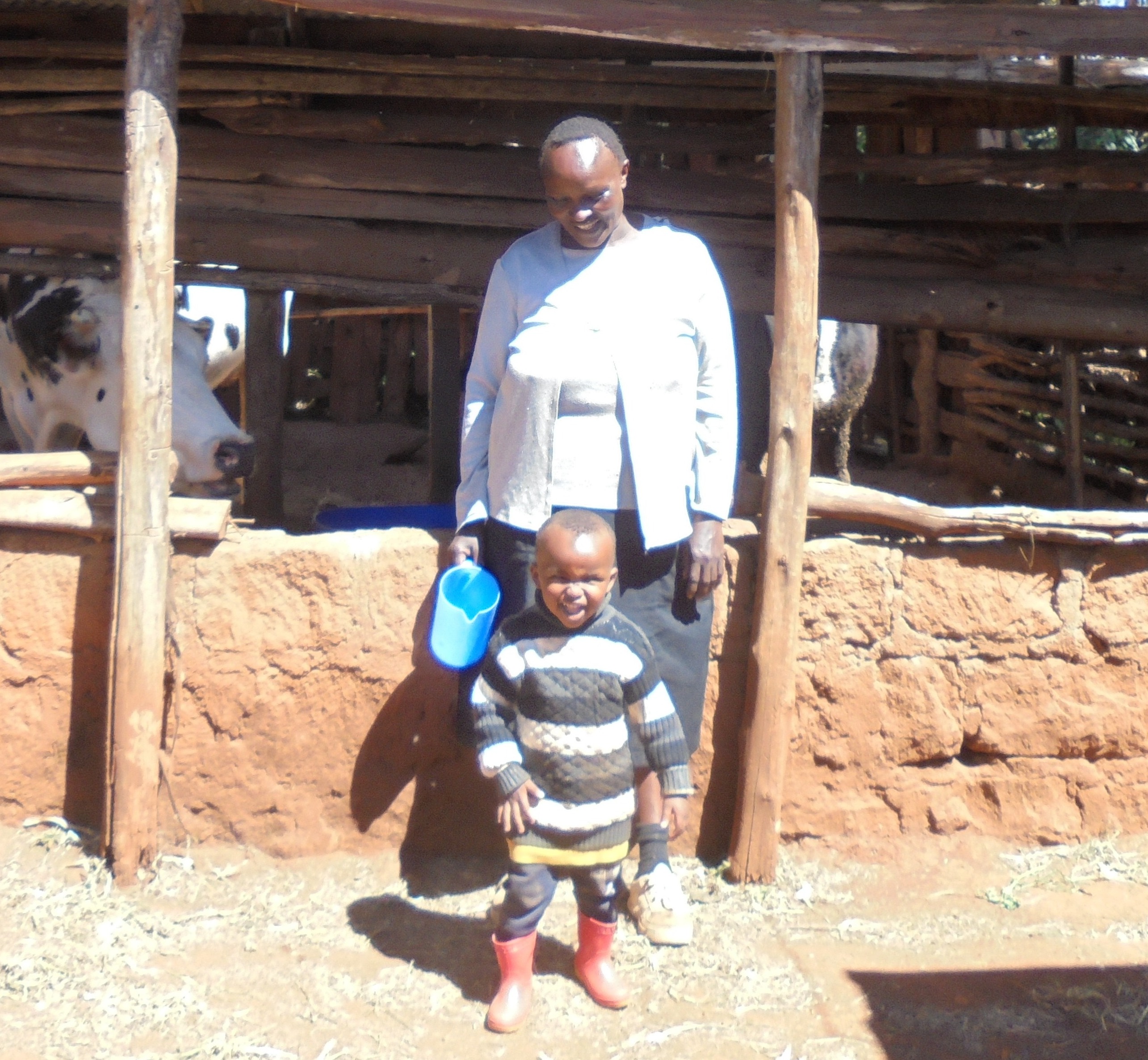 Charity and her grandson, Liam
I visited her home on Friday and even boarded the bike to her home from the road where I was dropped by a bus. The bike is in good condition, very comfortable and above all Charity got a really good rider who is her daughter in law's brother.
Charity and her husband are beyond grateful for their new project. They have already started earning income from the project which will be used to take care of all medical expenses for their hemophiliac son, Peter, as well as soon as other family expenses.
The shop which sold the motorcycle to us, helped Charity to apply for the bike's license. The application is usually processed by the National Transport Authority and it will be sent over for Charity to pick up from the shop after it has been processed. She also plans to purchase a 6 months insurance which is essential and has started saving up to purchase it.