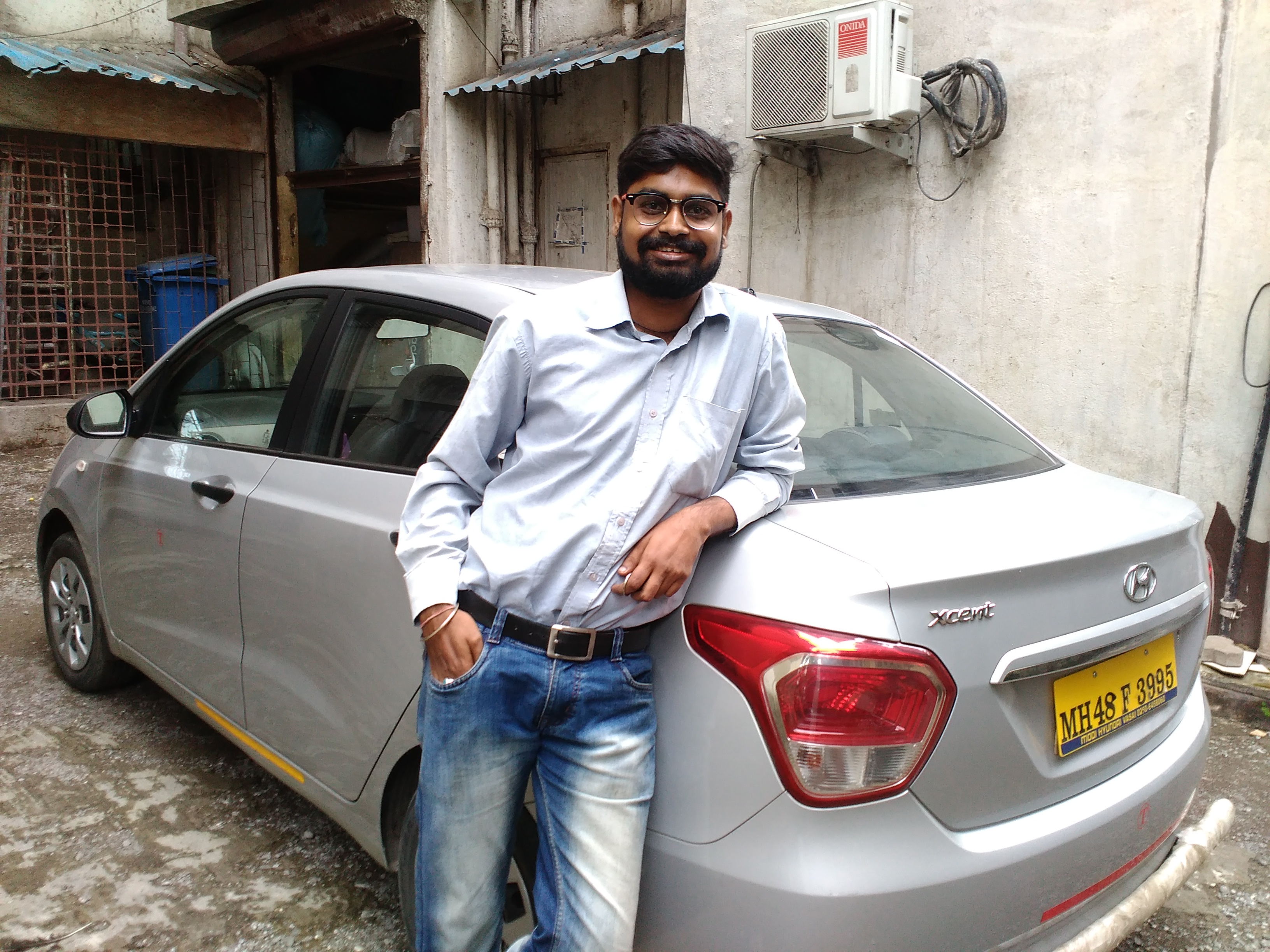 Jun 18, 2018
A Transformed Life
Ashutosh Pandit is beginning to know the streets of Mumbai like the back of his hand. The 27 year old received a grant from Save One Life to help purchase a car to start a taxi business. With the indispensable aid of a navigator, he now drives clients in the city and occasionally to surrounding locations, making a great income. Here is his story.
When Ashutosh was nine months old, his parents discovered he had hemophilia A. He had fallen down and bled incessantly from his mouth. As there was no history of hemophilia in the family, his parents were not prepared for this outcome. His father was a construction site supervisor and his mother cares for the home. Fortunately, Ashutosh's younger brother is not affected.
As Ashutosh grew he had regular bleeds in his joints and suffered lots of pain. Due to lack of medication at the time, most of his joints are not fully functioning. He has arthritis in both knees and cannot stretch his elbows completely. He is grateful, however, to have never suffered a life-threatening bleed.
His schooling was interrupted by many absences. Still, he managed to finish high school and graduate in computer application from college. He held some jobs as a website designer but travelling to work by local trains became an issue. This is when he got the idea to become a taxi driver.
With assistance from the Mumbai chapter of Hemophilia Federation (India), Save One Life gave Ashutosh a micro-enterprise grant of $1,000 toward a car. He raised the difference by taking loans from family members, including his father and uncle. While raising funds he obtained a taxi license.
Ashutosh named his company Payper Travel and operates under the Ola & Uber umbrella. Depending on his physical fitness, he drives adjusted working hours. On a normal eight-hour day he typically earns $50, but sometimes he'll drive up to ten or eleven hours. Ashutosh drives mostly at night, but when he has pain in one of his joints, he returns home to rest. Now when Ashutosh has a bleed he can go to one of two hemophilia treatment centers, both based in Mumbai, for on-demand factor treatment.
Becoming a taxi driver has brought a lot of changes. Ashutosh is now successfully paying the loans on his family's house and supporting his parents and brother. He is proud that he has already been able to pay back the extra loans on his car. His parents have gained so much confidence that they have started searching for a woman for him to marry.
Ashutosh is an active youth member of the Mumbai hemophilia chapter. He participates in hemophilia promotion activities, donation collection and educating new patients and their parents.
Ashutosh writes to Save One Life. "I am so very thankful that you trusted me and gave me a chance to prove myself. My happiness goes beyond words!"