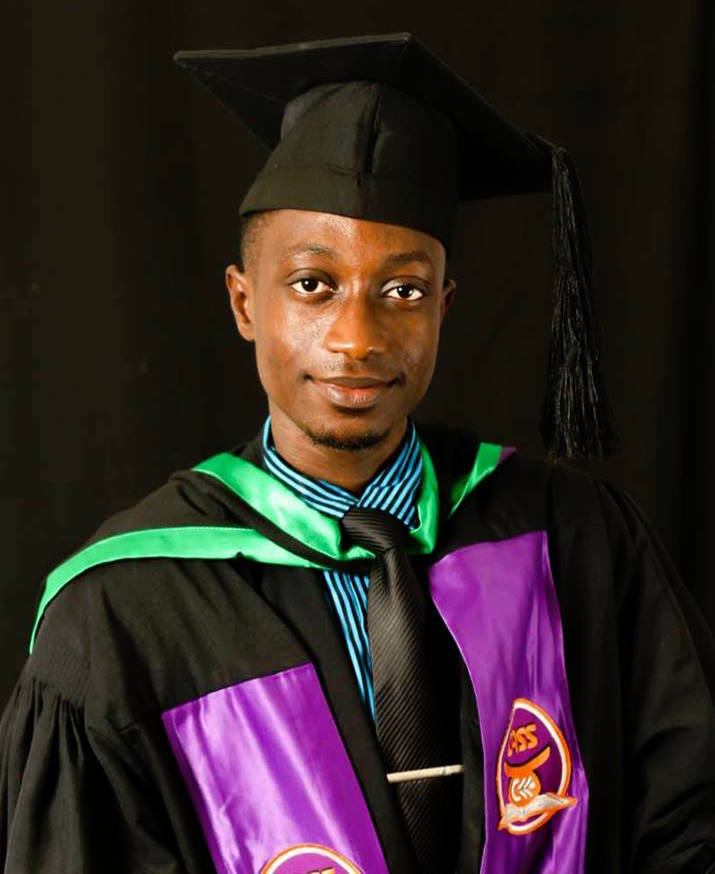 May 31, 2018
College: A Dream Come True
As a teenager, Michael Attivor—a young man with hemophilia who lives in Ghana—never thought he would be able to go to college. Imagine his elation when he earned his bachelor's degree in communication design as a first class honors student from the Kwame Nkrumah University of Science and Technology in July 2017.
Michael is the first student that Save One Life has supported for all four years of his college education. Save One Life launched its scholarship program in 2012, and to date has assisted more than 100 students to receive vocational certificates, diplomas and bachelor's and master's degrees. An average scholarship is between $500 and $1000 dollars per academic year. Funds are used for tuition, books, school fees, transportation and, room and board.
When Michael was a child, he spent so many days in the hospital with bleeds it began to feel like his second home. The few times he went to school, teachers would physically punish him like all the other children, with little knowledge about his condition. Bleeds didn't stop him from playing with the other boys when he could, causing permanent damage in his knee. At the hospital, doctors would forcefully straighten his leg because they barely understood what hemophilia was. Michael recalls many nights when he endured the pain from swollen joints.
As a child Michael showed little interest in his education, but as he matured in his high school years and gained a better understanding of his bleeding disorder, he began to discipline himself to become a top student. He dreamed of going to college, but his father had died tragically in a car accident when he was twelve years old, leaving his mother, who worked as a hairdresser, to raise Michael and his four siblings on her own. Family resources made his dream feel impossible.
When Save One Life executive director Martha Hopewell met Michael in 2012, she encouraged him to apply to the newly established scholarship program. Through perseverance and maintaining excellent grades, Michael qualified for financial support each year of his college education.
Upon his graduation, Michael declared "Funding my university education is the best thing anyone could have done for me. It had a positive ripple effect in every aspect of my life, including my health. With your support as my "back bone," I didn't want to let you down and this helped influence my success as a first-class student. Thank you, Ghana Hemophilia Society and Save One Life, for making my university education come true!"
Michael plans to continue his education by pursuing a master's degree in psychology. He was also recently accepted in the 2017 Step Up Reach Out (SURO) international youth program for future hemophilia leaders.