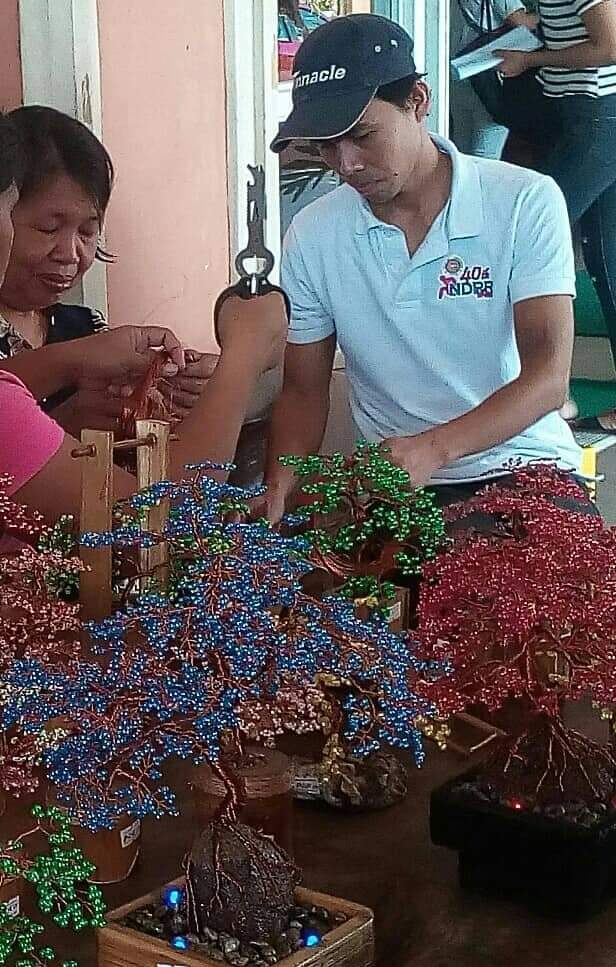 Dec 17, 2018
Putting His Hands to Good Work
Marvin Valladolid almost gave up hope after hemophilia left him incapacitated for years. He couldn't work and couldn't even help with household chores.
Then he met Andrea Trinidad, founder of Hemophilia Advocates-Philippines, in 2015. She helped him receive treatment and encouraged him to persevere. She suggested Marvin apply for a micro-enterprise grant from Save One Life, and today he is successfully crafting souvenir items to support his family.
Marvin, 38, recalls how he and his family noticed swellings in his joints as a child, but they had no way of knowing what was ailing him. They live in a rural province, far from any hemophilia treatment center or hematologist.
It wasn't until Marvin went to a regional hospital in his early thirties for a blood transfusion that he discovered he had a genetic bleeding disorder. "It was the first time I heard the word hemophilia," he said. "It was sad learning that I will need to deal with it for the rest of my life."
Marvin worked at a meat farm about ten hours away from home until he had to quit work due to a severe bleed. He was in and out of the hospital; at times he traveled more than fourteen hours to Manila for blood transfusions.
Because Marvin could no longer work, he would often spend his whole day at home. To pass the time, he carved wood. Andrea saw his handiwork and realized its potential as an income-generating activity.
Marvin had no previous experience running a business, so the first months were truly a test of his faith. Despite challenges he has persevered. He sought help from the trade sector in his province, and the local government is helping him grow a market. He has now recruited neighbors to help keep up with the demand, and he is beginning to turn a profit!
Marvin is extremely grateful to his family that supports him through the ordeal of having a bleeding disorder. The recent developments in his life through the help of Hemophilia Advocates and Save One Life have also given him the will to live with his hemophilia.
Marvin said he wants to focus his attention on his business, not only to empower himself, but also to empower other people in his community. "I know it will be hard," he said, "but I have to be patient because of the people who believe in me. I want to do better with the livelihood given to me. Maybe in the future I will be able to extend the kind of help I received from the generous people I've met on this journey."