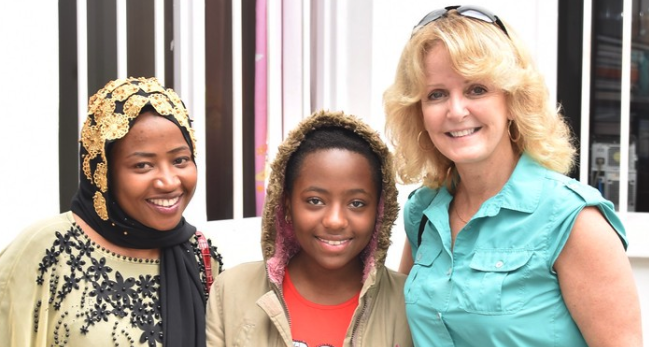 Laurie Kelley with mother and daughter on clinic day, Rwanda 2020
Laurie Kelley recaps her third visit to Rwanda below. This is the first official visit as part of Save One Life's Catalyst Leadership Initiative, sponsored by Bayer HealthCare.
In late February, Laurie Kelley visited Rwanda for the third time in six years, to participate in a clinic diagnosis day and a separate educational day, organized by the French Hemophilia Association (AFH). Laurie helped a group of patients in Rwanda to found the Rwanda Fraternity Against Hemophilia (RFH) six years ago. Since then, she has worked with the Novo Nordisk Haemophilia Foundation and now AFH to advance care there. Now, her involvement with Rwanda will be under Save One Life's newest program called the Catalyst Leadership Initiative, which helps patient groups form, function and grow.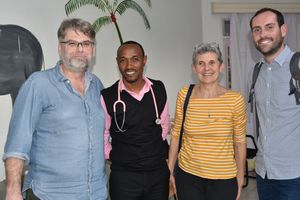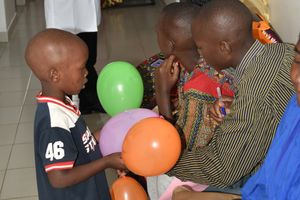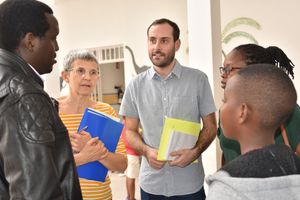 Volunteers Dr. Marc Trossaert, François Sauvêtre and Brigitte Albert, with Dr. Aimable Kanyamuhunga
of Children's Hospital University of Kigali (CHUK)
The AFH medical volunteer, Dr. Marc Trossaert, along with pediatric hematologist Dr. Aimable Kanyamuhunga of CHUK, conducted patient screenings and blood tests on about 50 patients in one day. This included interviews about symptoms and family history. French volunteers François Sauvêtre and Brigitte Albert simultaneously constructed patient pedigrees with families. The next day, about 60 families and rural healthcare workers attended a symposium in a hot, crowded hospital room for six hours, to learn about symptoms and transmission of hemophilia. Later in the day, Laurie and the team were interviewed by national television about the visit, which was aired later that night.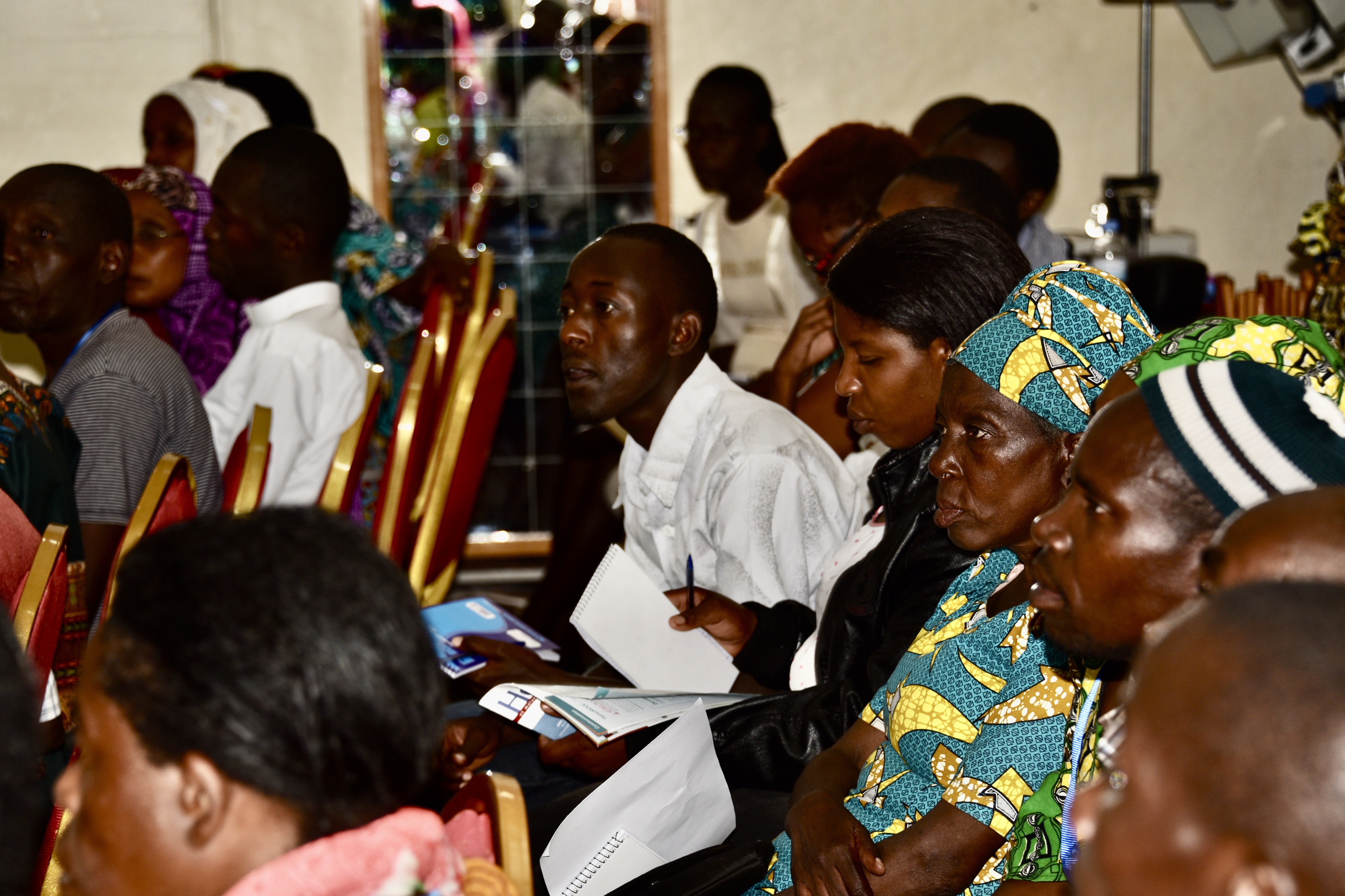 Interviewing families
A meeting with the Minister of Health was cancelled due to the sudden global emergence of the coronavirus. The purpose of the meeting was to learn what obstacles needed to be removed to get the RFH registered as a nonprofit. Without this registration, RFH cannot become a WFH member, nor program partner of Save One Life. While we were disappointed that the meeting was cancelled, we were delighted to learn that the government approved registration the week after we left. And the needs of the patients are dire: so many live far from Kigali, the capital, and far from medical care. Average annual income is about $800; families lack money for medicine, food and transportation. Save One Life can help.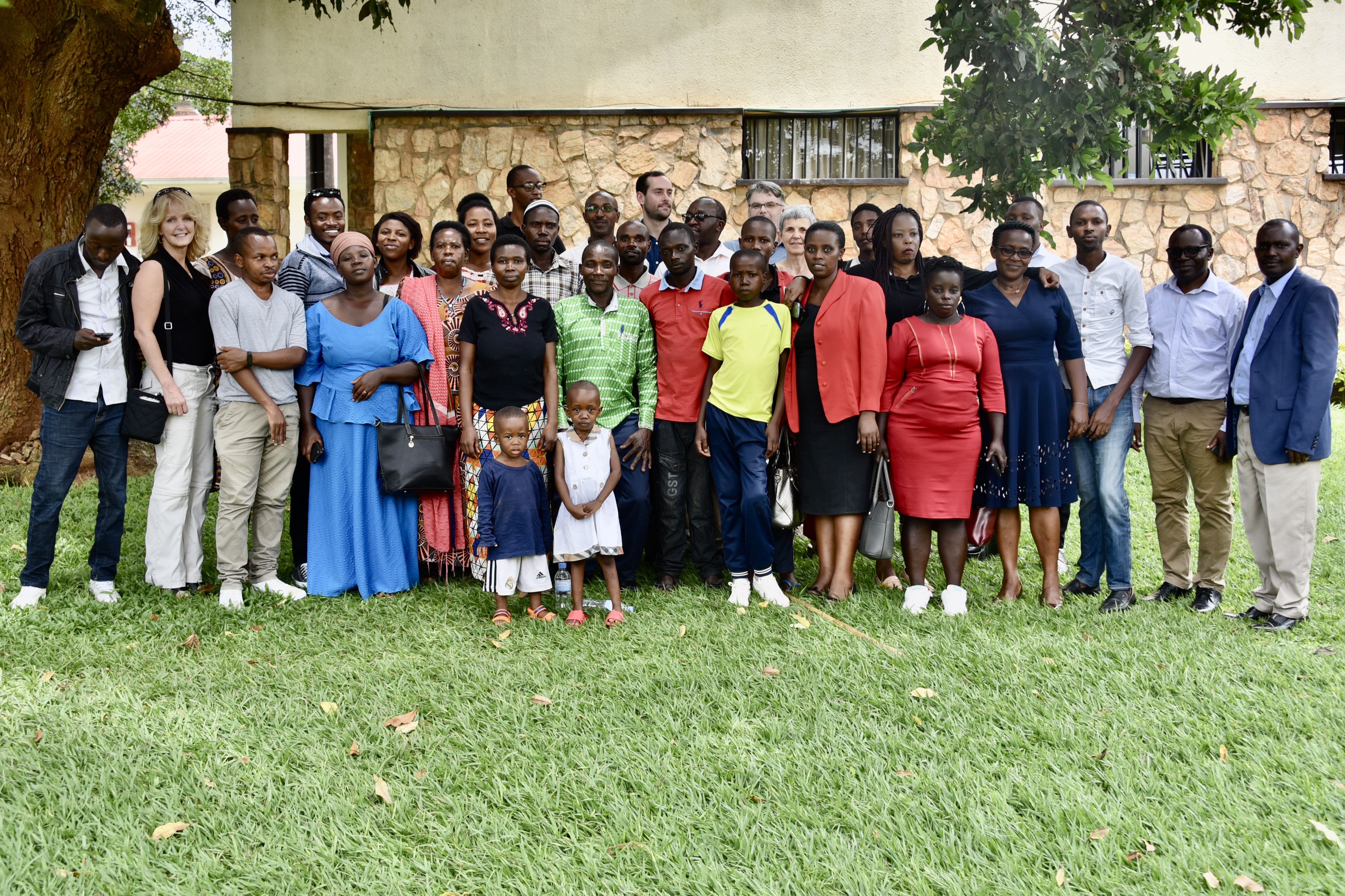 Meeting with the Rwanda Fraternity Against Hemophilia, February 2020
View a gallery of photos of the trip here. https://lakelley.smugmug.com/InternationalTravel/Save-One-Life