SOBO for Save One Life
Support William's hike of the Pacific Crest Trail to raise funds for Save One Life!
---
My name is William Addison. I am an 18-year-old hiker and track athlete living with severe Hemophilia A. In 2020, when I was 16 years old, I thru-hiked the 2,193-mile Appalachian Trail over 123 days. Since then, I became an Eagle Scout and continue to hike in Maine, New Hampshire, and Vermont -- and last year, I summited Mount Kilimanjaro! Before stepping foot on the Pacific Crest Trail, I completed my freshman year of College at Trinity College as a varsity track and field short sprinter.
My goal is to thru-hike (hike all in one go) the Pacific Crest Trail (PCT), a 2,650-mile trail that spans from the US/Mexico Border in California to the US/Canada border in Washington. The PCT goes through the high desert of Southern California and two mountain ranges: the Sierra Nevada and the Cascades. The trail ranges in elevation from 110 to over 13,000 feet. I began my trek at the Southern Terminus on the US/Mexico border, just South of Campo, California May 24.
Living in the United States/the developed world, we have access to advanced therapies and drugs that afford people with hemophilia, von Willebrand's Disease and other bleeding disorders a better life. I am hiking to make an impact in the lives of those living with bleeding disorders in developing nations where there is little-to-no access to drugs. Save One Life works directly with individuals and families to provide basic needs via direct access to medical treatment and financial assistance (for food, medicine, clothing, transportation, education, etc.) plus it accepts medicine donations, and provides other forms of help, like Micro-Enterprise Grants that support family businesses.
My goal with this fundraising project is two-fold. Firstly, to raise awareness for the global healthcare disparity in the bleeding disorders community. Secondly, to actively make a difference in reducing it. And, of course, to complete the PCT!
Please consider donating if it is possible and/or raising awareness on social media.
Thank you,
William Addison
William hiked the Southbound (SOBO) route of the Appalachian Trail during the summer of 2020 and raised over $30,000 for Save One Life. The Pacific Coast Trail is 500 miles longer than the Appalachian Trail!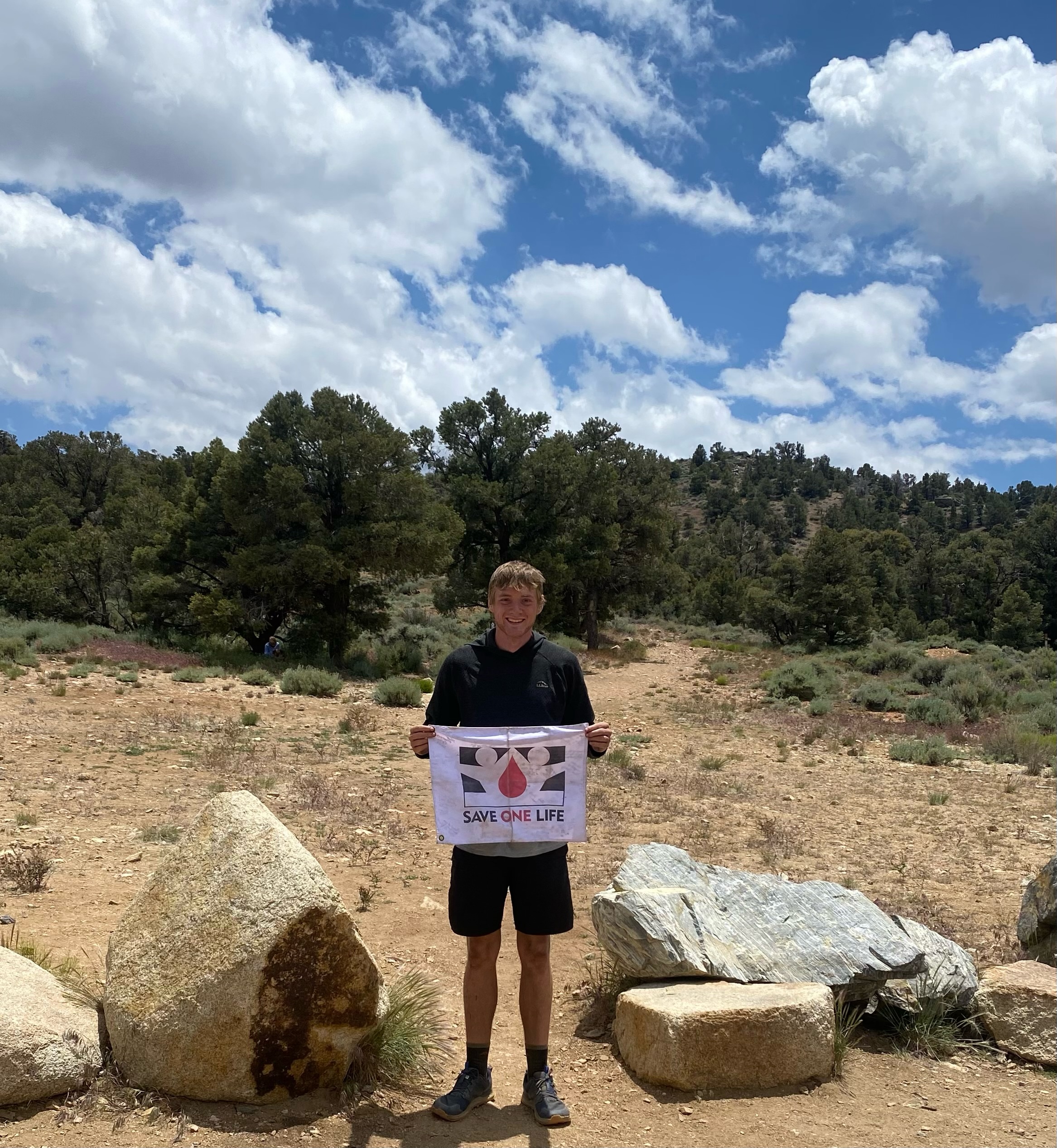 William on the Pacific Crest Trail