This is Sakthidasan. He is 14 years old and he has a mild functional platelet disorder. He is in 9th grade. He is doing well in school and has had no absences due to bleeds. He likes the cultural activities in his school. After school he likes watching cartoons. This past year Sakthidasan experienced a nasal bleed that required him to be hospitalized for one day. He travels 45km to the hospital by bus for treatment.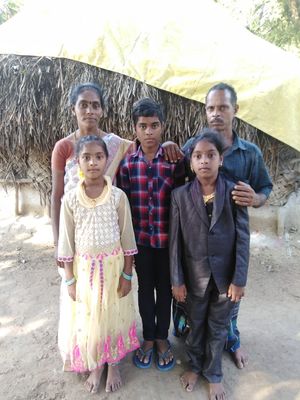 Sakthidasan lives with his parents and two sisters. His father works as a agricultural laborer. They live in a village. Their home has 2 rooms. It has electricity and running water. Their bathroom is outdoors. They do not have a refrigerator.
Sakthidasan's sponsorship recently discontinued, and he is in need of a new sponsor. Sponsorship funds were used for medical expenses and educational costs.