My Story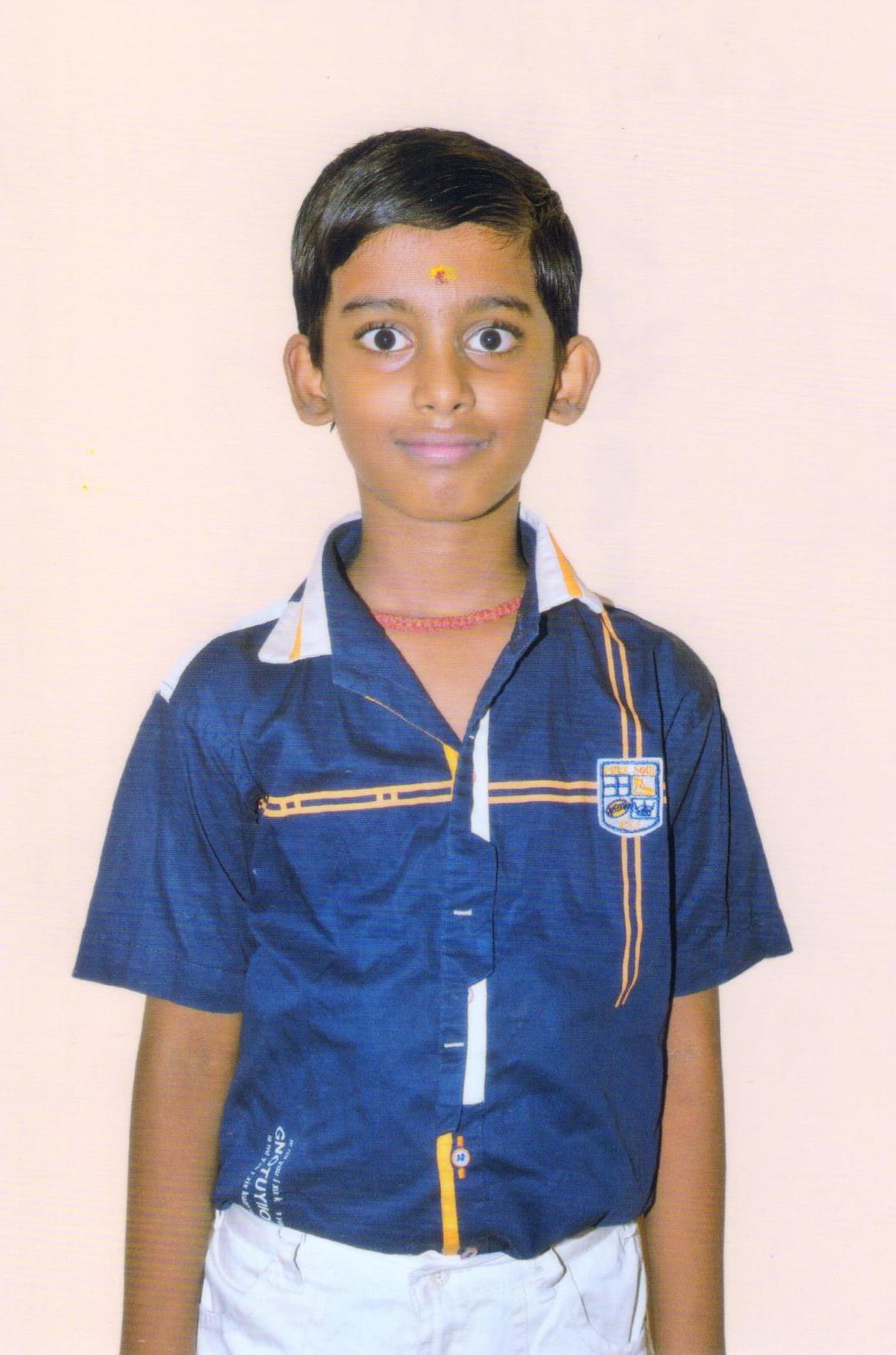 Hello!
My name is Sundaramoorthi. I am 10 years old and in the 4th grade. My school is only 500 meters from my home. On days that I cannot walk to school my father carries me. My favorite subject is science. I am making very good progress at school despite regularly missing class due to my bleeds. I aspire to one day become a doctor. I enjoy playing at the local park when I am not at school.
I have been diagnosed with severe hemophilia A. This past year, I have experienced major bleeds in my elbows, knees and ankles. The nearest clinic where I can receive medical care is 2 hours from my home. The cost of public transportation is $2 per trip. The distance and expense prevent me from receiving care as often as I should and poses a risk in the event of bleeding emergency.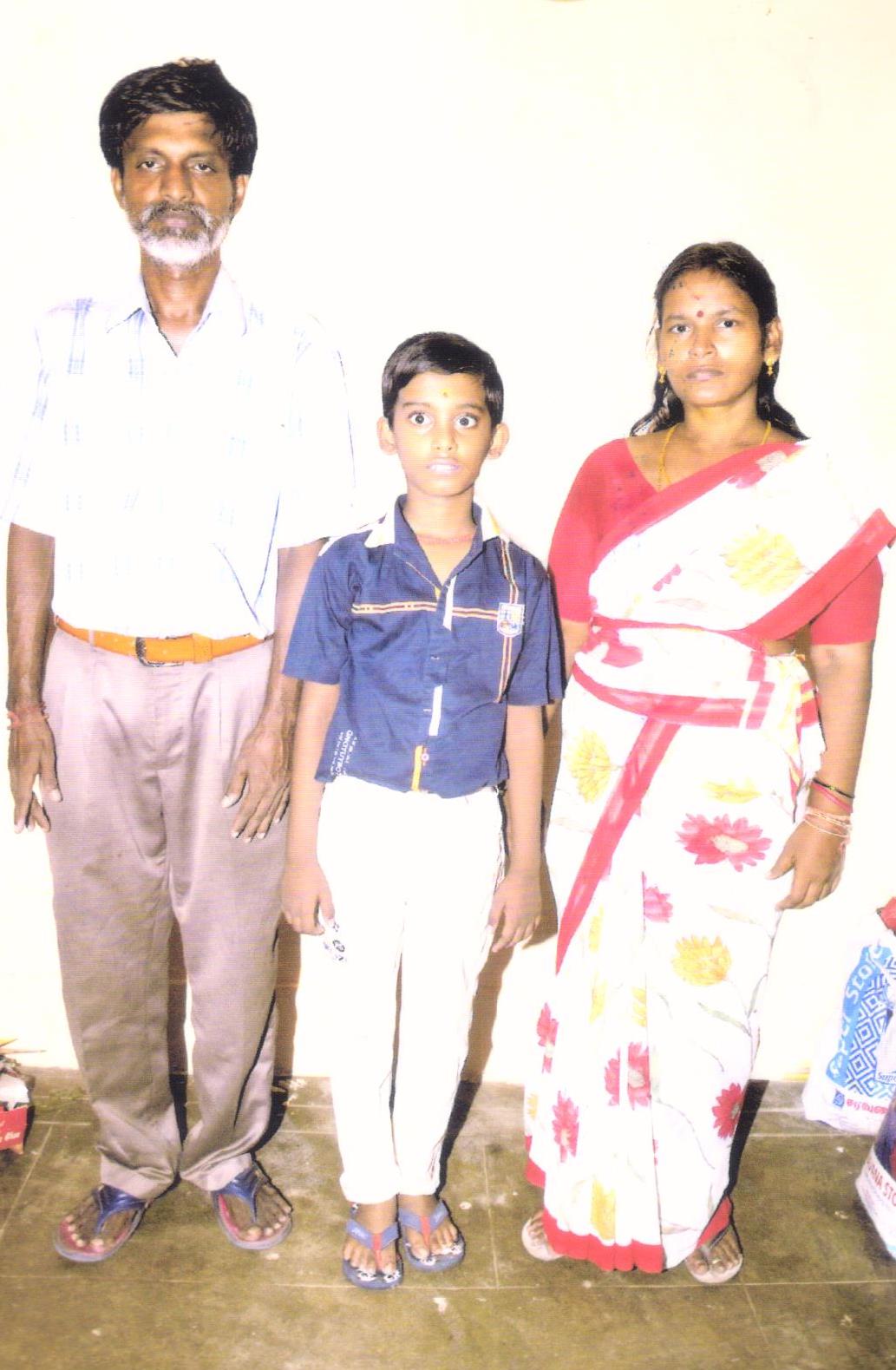 I live with my father and mother. My father, Senthil, is self-employed, repairing audio equipment and televisions. He earns approximately $100 a month. My mother, Aruna, cares for our home and my medical needs. Our family speaks Tamil in the home.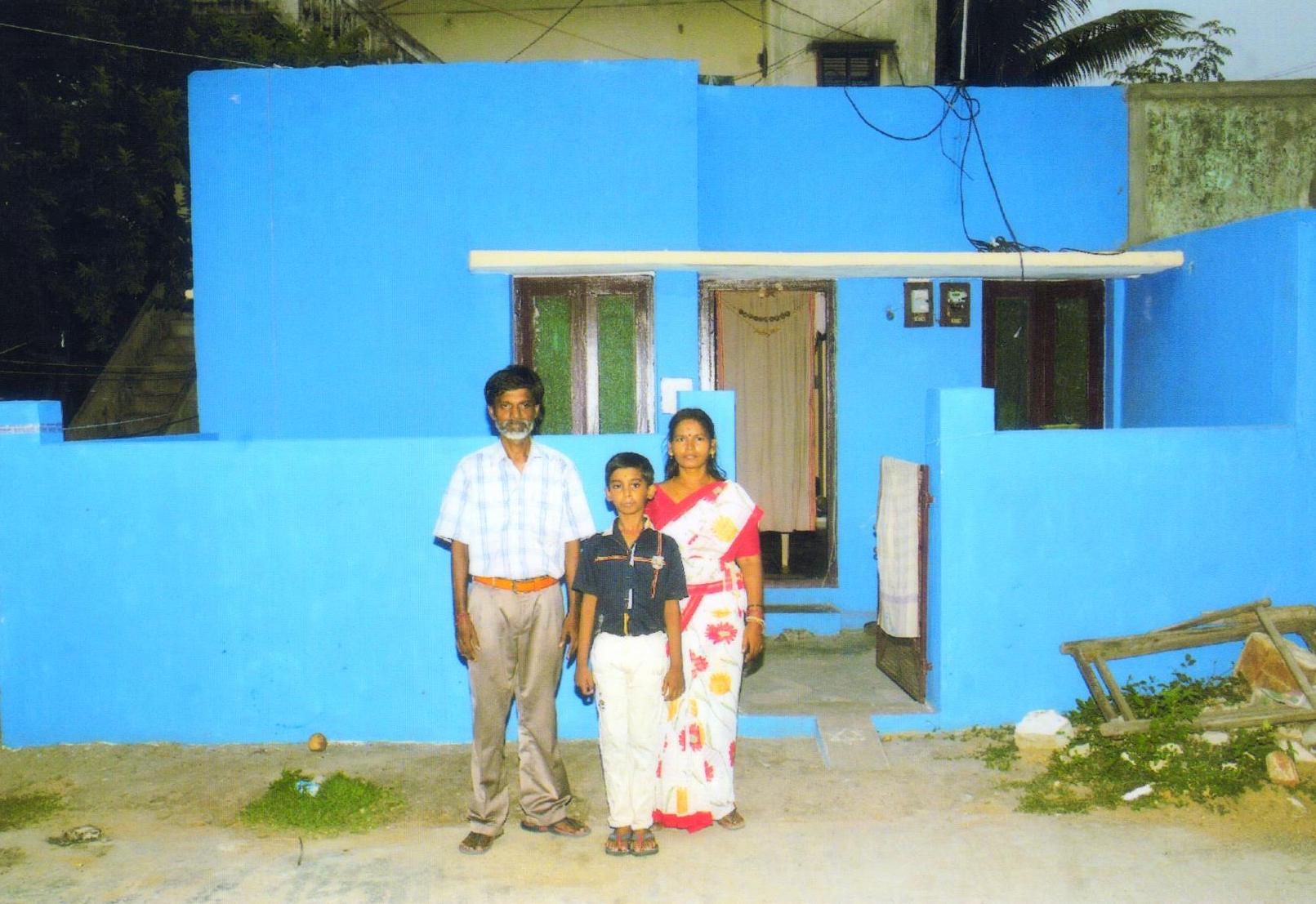 We live in the town of Maraimalai Nagar, India in a two-room house. Our home is made of concrete. It has electricity and a gas stove to cook our meals on. We do not have a refrigerator or indoor plumbing. We need to get water outside in our courtyard.
Your sponsorship funds will help to pay for my medical care and education needs.