My Story
This is Nak. He is 13 years old and he lives in Cambodia. He has severe hemophilia A. Nak is in the 5th grade and his favorite subject is Khmer literature. When he is not in school he likes to paint.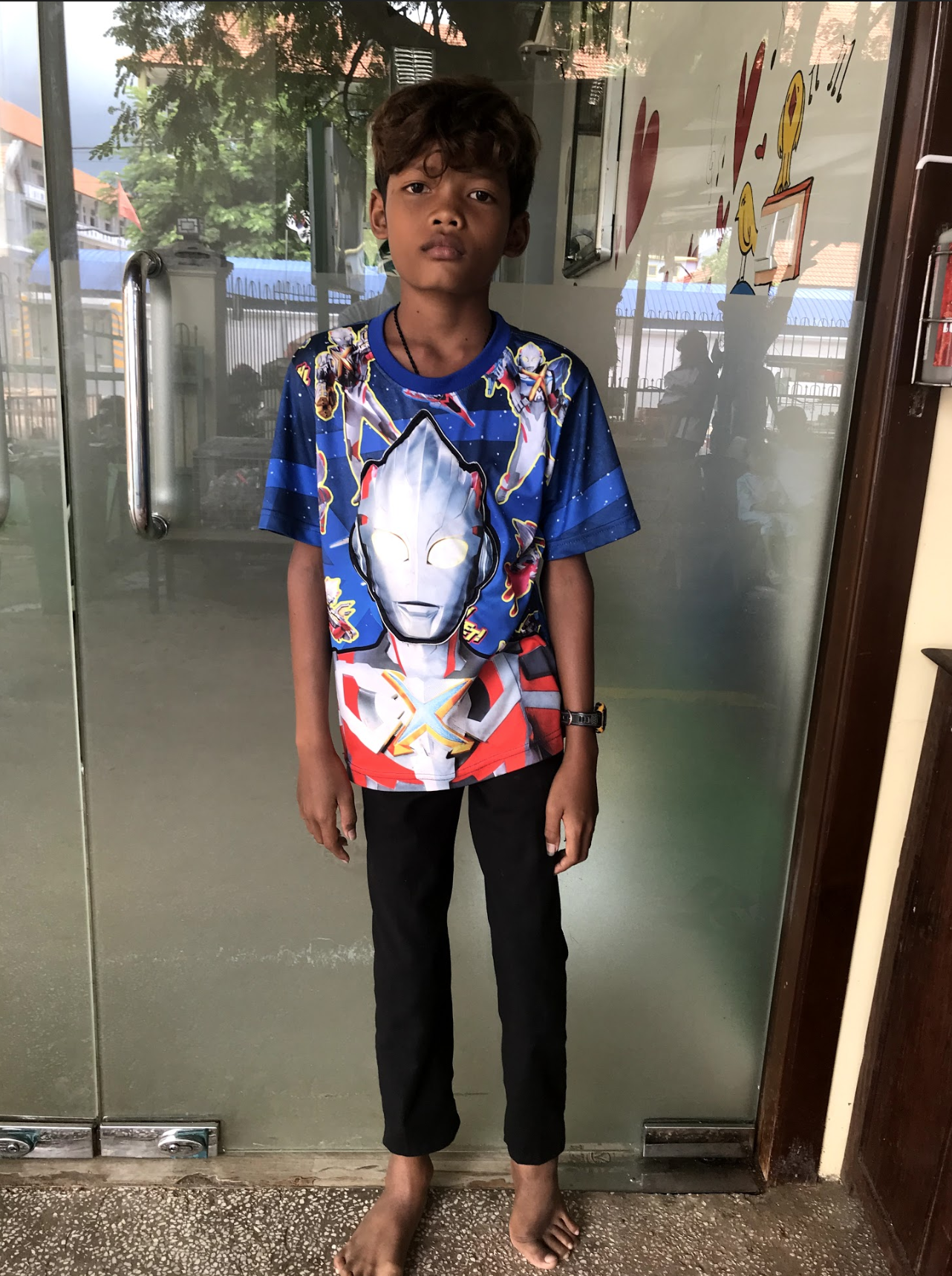 Nak has missed a total of 17 days of school in the past six months due to bleeds. This has made it harder to do well in school, but he is making good progress. He has been hospitalized for bleeds in his ankle. The hospital is 20 kilometers from his home and it takes 50 minutes to get there by motorcycle. Nak's left ankle has been impaired from severe bleeds. He receives physiotherapy to improve mobility in his ankle.
Nak lives with his mother and father and his older brother. His parents are farmers. They have a small house in a village. They have no electricity or running water in their home. They cook meals over a charcoal fire in a courtyard outside their home. They get water from the village well. Most of the family's monthly income of $90 is used to buy food.
Your sponsorship will support Nak's basic needs and his medical care.