My Story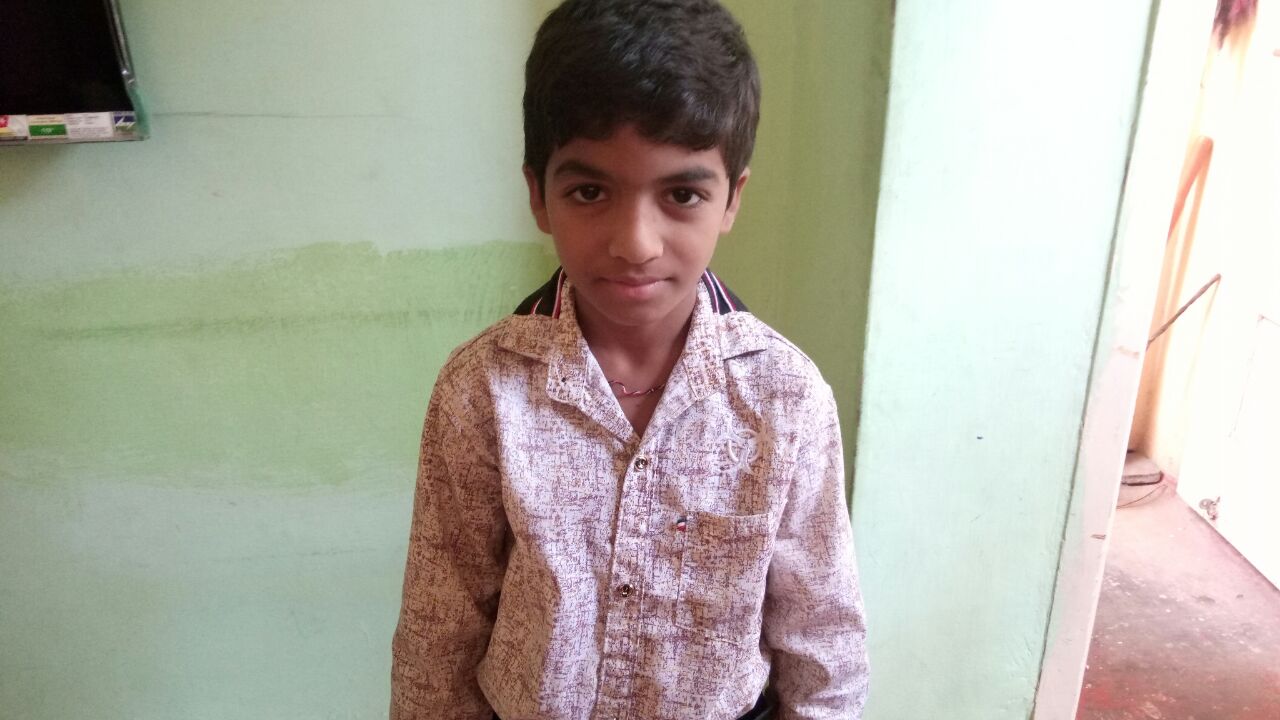 This is Nashaud. He is 11 years old and he lives in India. He has severe hemophilia A. He attends primary school and is in Standard III. His favorite subject is English. He has missed about 30 days of school in the past year due to bleeding episodes. These absences have not affected his ability to do well in school.
Nashaud has had many bleeding episodes in the past year that required treatment at the hospital. The hospital is 100 kilometers from his home. His mother takes him there by bus and auto. Bleeding episodes have left him with limited mobility in both knees and both elbows. His mother sometimes carries him to school, a distance of 3 kilometers, when he is not able to walk. He will start physiotherapy soon.
Nashaud lives with his mother and his 9-year-old sister. His mother is a school teacher. His father left the family. The family's total monthly income is about $90. They live in a small house with basic amenities.
Your sponsorship funds will help to support Nashaud's education and medical care.