My Story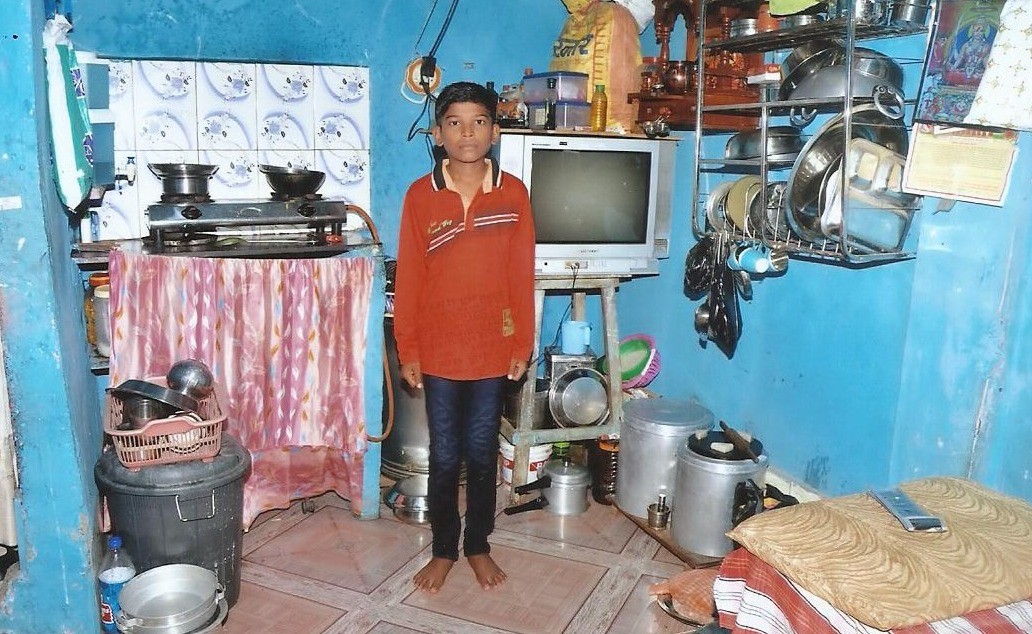 Hello!
My name is Durgesh and I am a 14-year-old boy in the 9th grade. I would like to become a doctor when I grow up and my favorite school subject is science. When I am not in school, I like to play mobile games and spend time with friends.
I have severe hemophilia A and recently had some bleeds in my knee. I was not able to walk to school when my knee was bleeding, so I missed a few days this year. When my left knee bleed was treated with factor, it healed in about a week. The hospital is about a 30-minute bus ride from my house.
From left: myself, Aarti (mother), Dharampal (father), Ravi (brother)
My family lives in a small, one-room, home in Mumbai. We do not have running water or a toilet, but we do have electricity. I live with my parents and my brother. My father works as a handyman and my mother works as a tailor from home. They combine to make about $160 a month.