My Story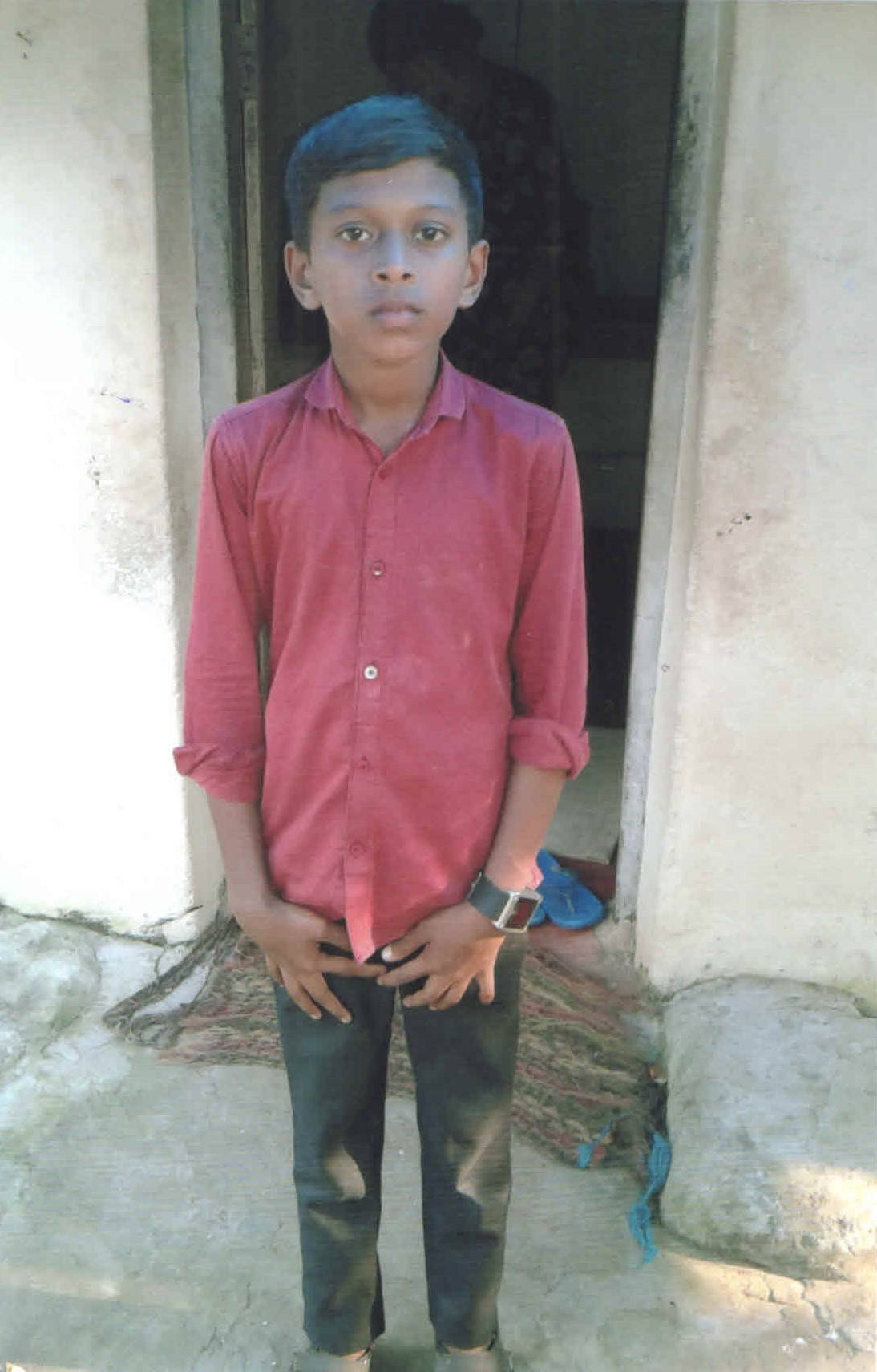 Hello!
My name is Thabsheer and I am 12 years old. I am in the 6th grade and my favorite school subject is Arabic. My teachers report that I am a good student. When I am not in school, I like to play indoor games with my friends.
I have severe hemophilia A, and I have had bleeds in my elbows, thighs, knees, and ankles in the past year. We were able to treat these episodes with factor and ice packs, but they still caused me to miss some school time this year. I am currently receiving physiotherapy to help improve mobility in my joints. The hospital is 45 minutes from my home.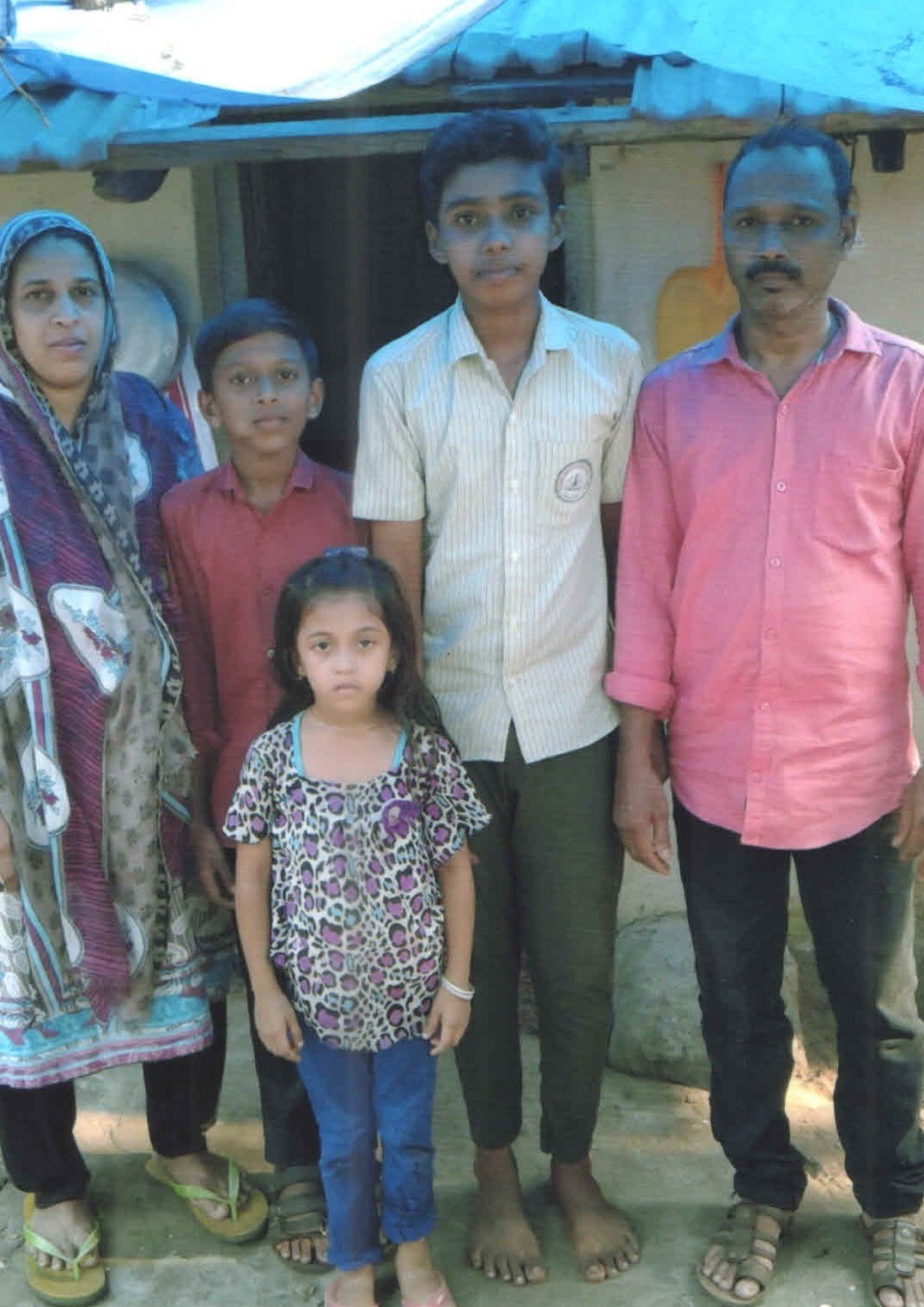 From left: Thahira (mother), Myself, Thwaiba (sister), Kamaruddeen (brother), and Basheer (father)
I live at home with my parents, my brother, and my sister. My father, Basheer, works as a fisherman and earns about $50 a month. My mother, Thahira, is a housewife. We speak Malayalam in our home. We live in a two-room wooden house in the village of Kasargod, India. Our home is equipped with electricity and basic indoor plumbing; however, we are without a refrigerator. Meals are cooked over a charcoal fire.