My Story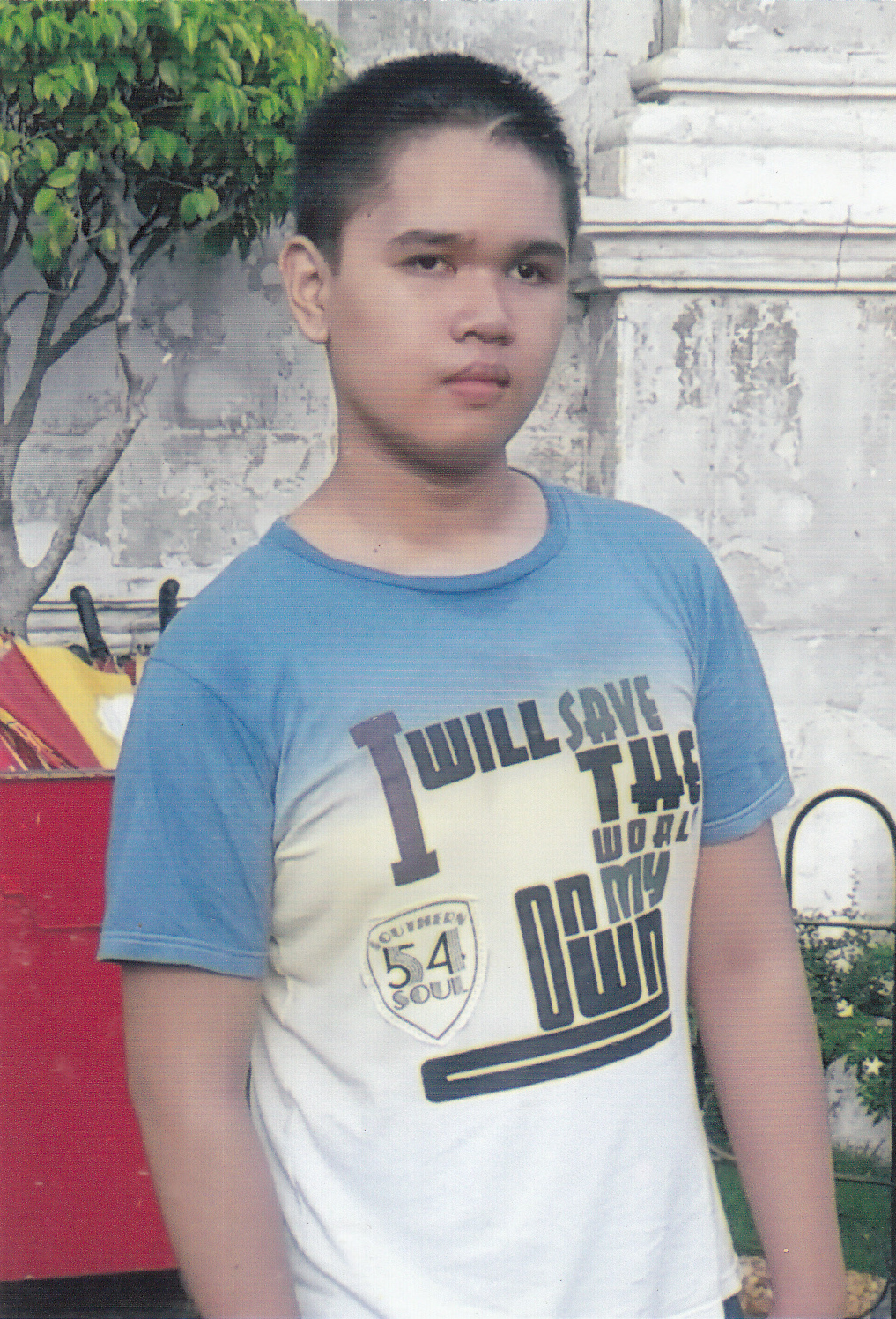 Hello!
My name is Clarence. I am 17 years old and I have moderate hemophilia B. I am not able to attend school this year because I have had a seizure that has weakened the right side of my body.
I live in The Philippines, with my mother and my grandmother. My mother works as a receptionist, We live in our own house, in a small town. Our house is made of concrete and it has electricity and running water.
I have not had any major bleeds recently. We treat minor bleeds with a Hemostan tablet, cold compress and rest. When I do need treatment at our local patient organization we must travel by ferry to get there. It costs $30 USD, which is a large part of my mother's monthly income of $115 USD.
Your sponsorship funds will help to pay for my medical care and for transportation to our patient organization.