My Story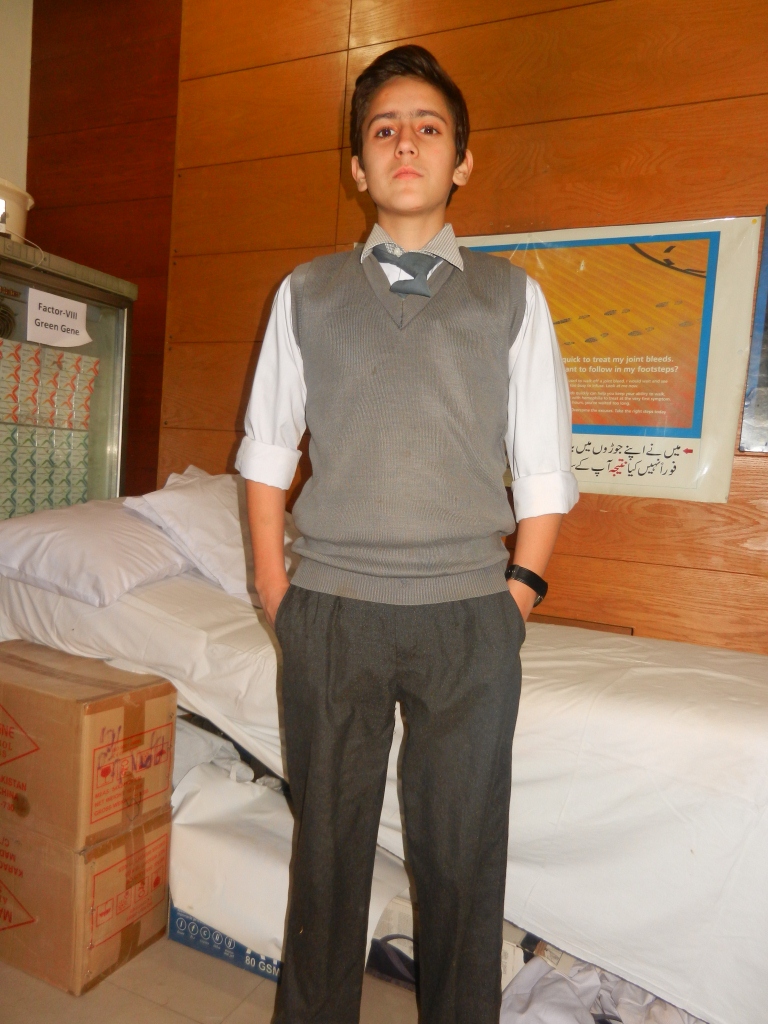 Hello!
My name is Usman and I am 16 years old and in the 8th grade. Last year, I finished at the very top of my class. My favorite subjects are English and Science. When I grow up, I want to be a software engineer.
I have severe hemophilia A. This past year, I got cut on my arm from a piece of broken glass and I had to get factor and stitches to treat it. To stay healthy, I do physiotherapy to get exercise and keep my joints strong. The treatment center is 30km from my home. We rely on taking a rickshaw to get there.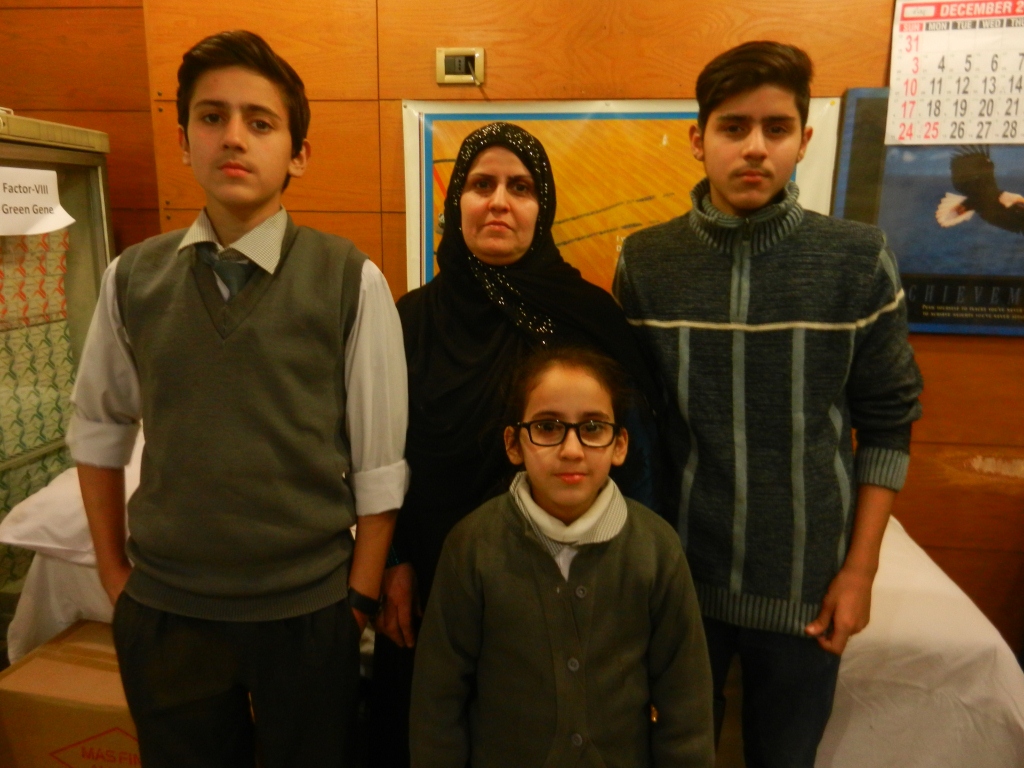 My father Abid recently passed away so some close relatives are helping my mother to pay our rent. They have been very helpful in supporting me and my two siblings. I live with my mother, older brother and younger sister. My brother, Haris (age 16), and sister, Zanab (age 9), also have hemophilia. Our uncle, Amir, had hemophilia as well and he died as a result of improper diagnosis and lack of treatment. We live in a 2-room home that has basic amenities. We keep our home neat and clean.