My Story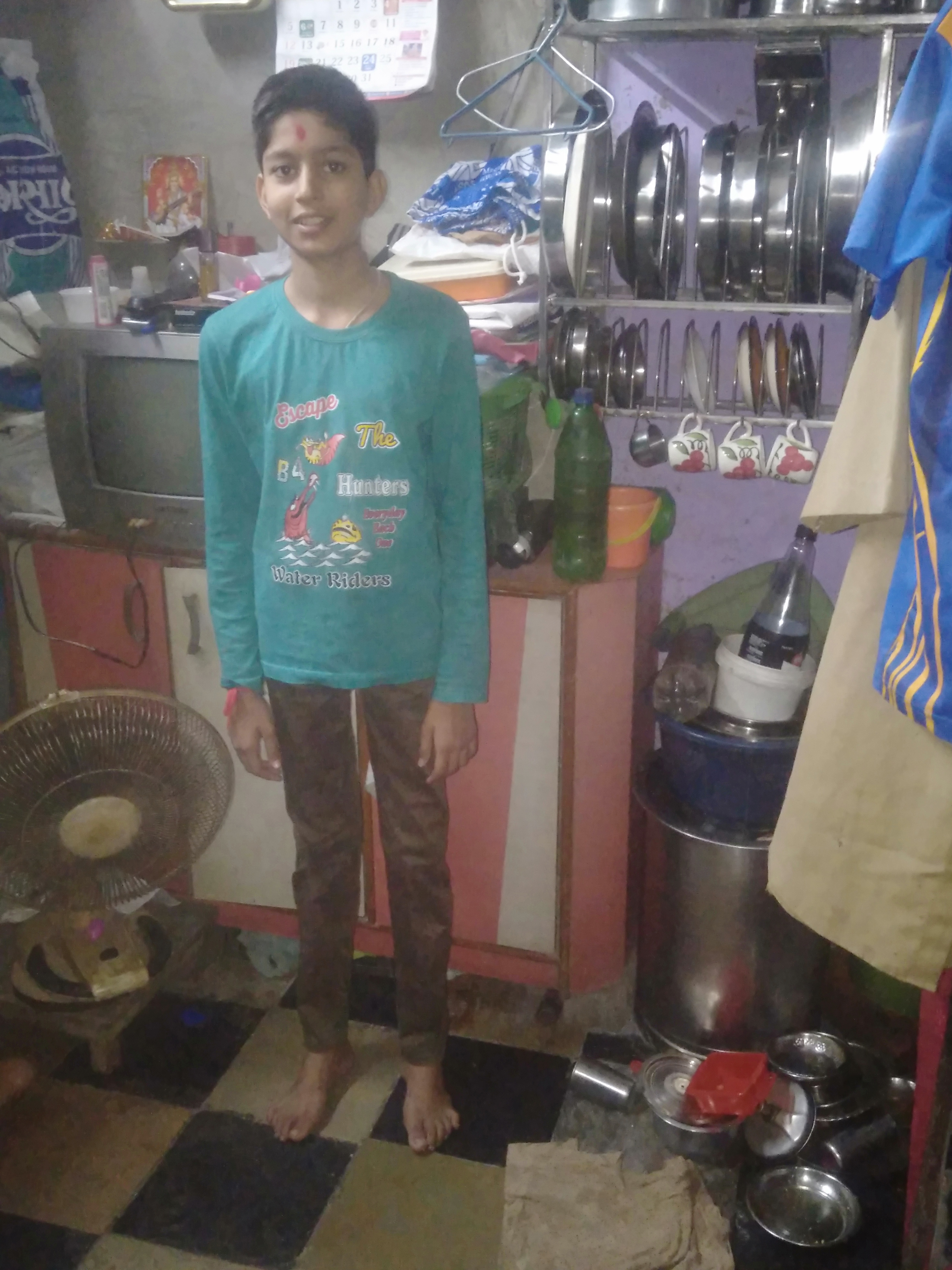 This is Heet Mukesh. He is 12 years old and in the 8th grade. He likes to participate in sports activities at school. After school he plays cricket and watches T.V. Heet has moderate hemophilia B. He has missed school for a month and a half due to bleeding episodes. He had multiple bleeding episodes in his knee, abdomen, and urine this year. The hospital is an hour away by auto, train and taxi.
Heet is very active in his local hemophilia society chapter and has attended most events, including camp.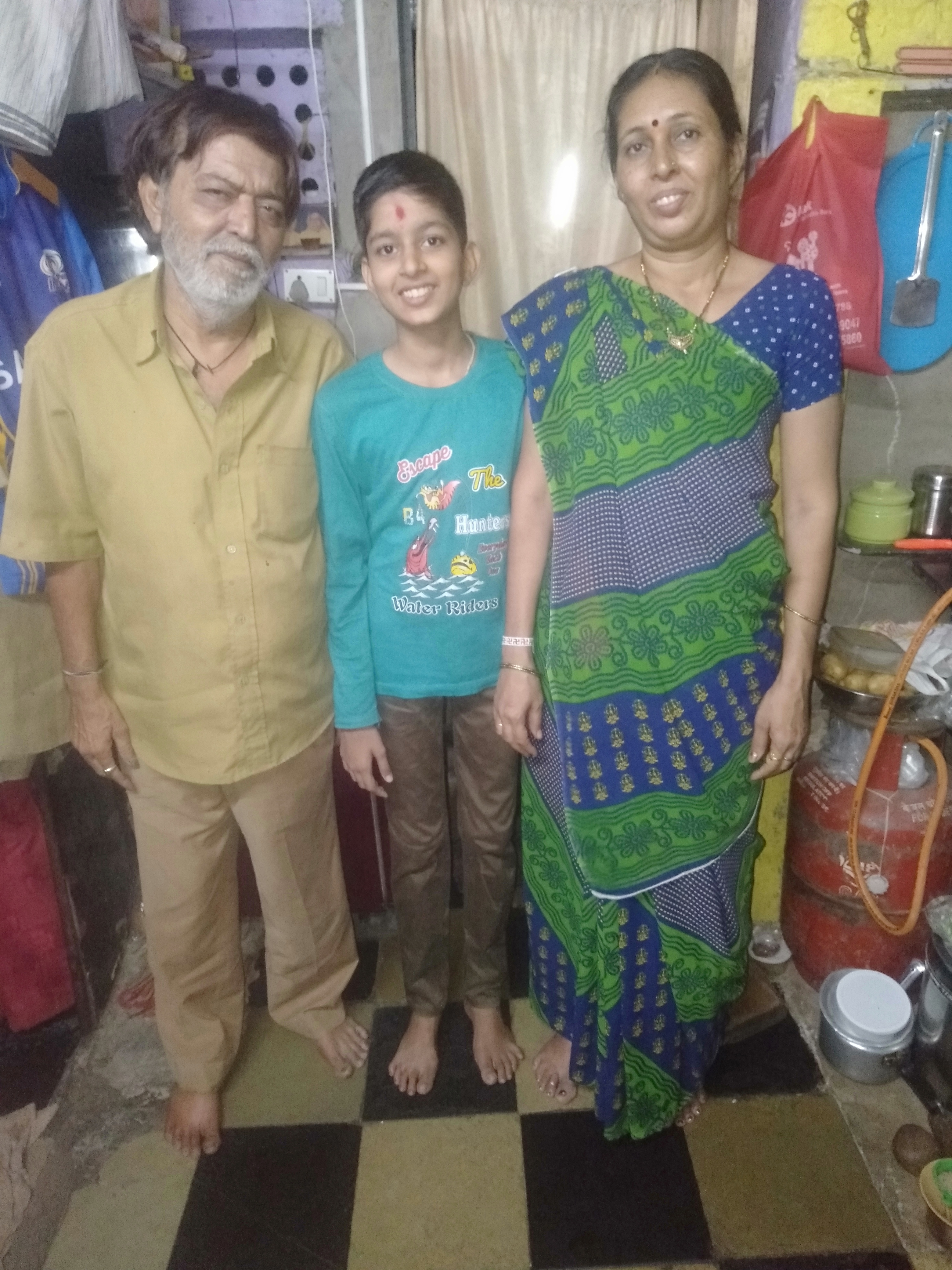 Heet with his father Mukesh and mother, Raksha.
Heet lives with his mother and father in the city of Mumbai. His father works as a driver. His salary varies depending on demand and averages about $78 per month. His father is a severe diabetic, and he had a heart attack two years ago. The family lives in a 1-room apartment. Their home has electricity, water, and a refrigerator. The bathroom is outside the home. They cook their meals on gas. Their home has unprotected windows, and water leaks into their home during the rainy season.
Heet recently lost his sponsor and is looking for a new one to help him continue his schooling.