My Story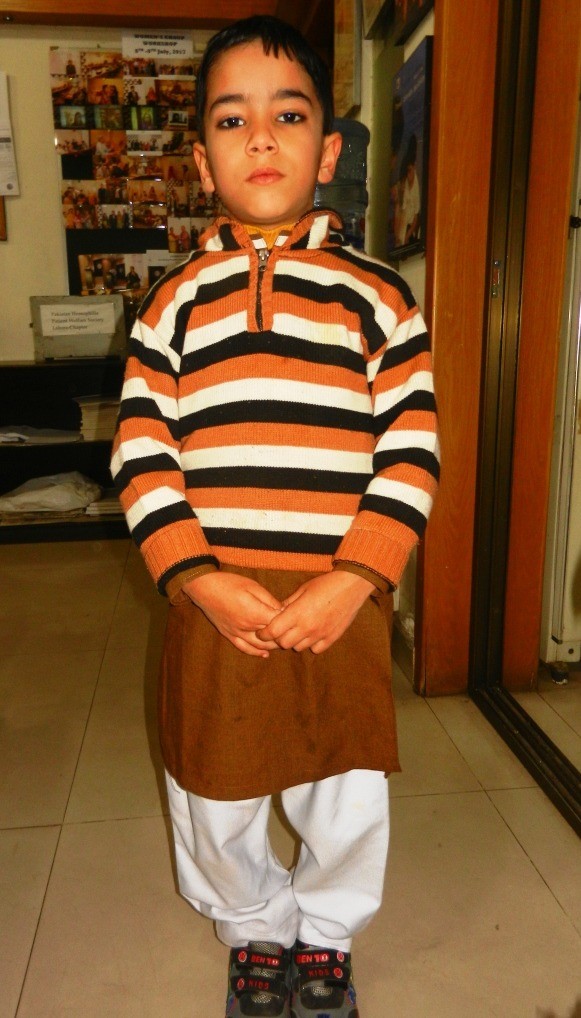 Hello!
My name is Arham and I am 7 years old. I am currently enrolled in first grade. My favorite activity at school is drawing. My school is 4km from my home. If I am unable to walk due to bleeds, I take the school van. When I am not in school, I enjoy watching cartoons. When I am grown up, I would like to become a soldier.
I have been diagnosed with severe hemophilia A. I experienced major knee, calf, and elbow bleeds this past year. My bleeds were treated with factor VIII injections. I have issues with my elbow, which includes limited range of motion. I am currently receiving physiotherapy to help with this. The hospital is an hour and a half away from my home.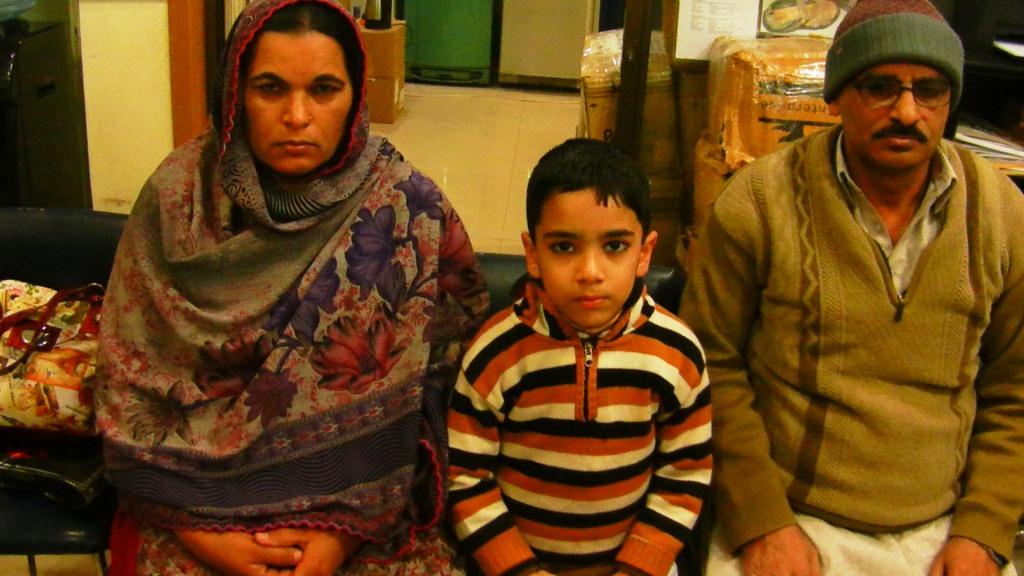 From left: Aasia (mother), myself, and Muhammad (father)
I live with my mother, father, older sister, and two older brothers in the city of Shekhupura, Pakistan. My father works as a clerk in a factory. He earns approximately $120 per month to support our family. My mother is a homemaker. My family rents a house in a city from the factory my father works for. Our home is made out of concrete and has electricity, running water, and a refrigerator.