My Story
This is Karuppusamy. He is 24 years old and he has severe hemophilia. He has successfully completed his BSc in Information Technology. He would like to work as a software engineer. He is searching for a job. He is sure that he will get a job in a reputed company. He had about 50 bleeding episodes in 2019 in his knees, shoulder and sometimes his nose. He was treated for three bleeds at his treatment center, about 170 kms from his home. The rest were treated with ice packs and rest.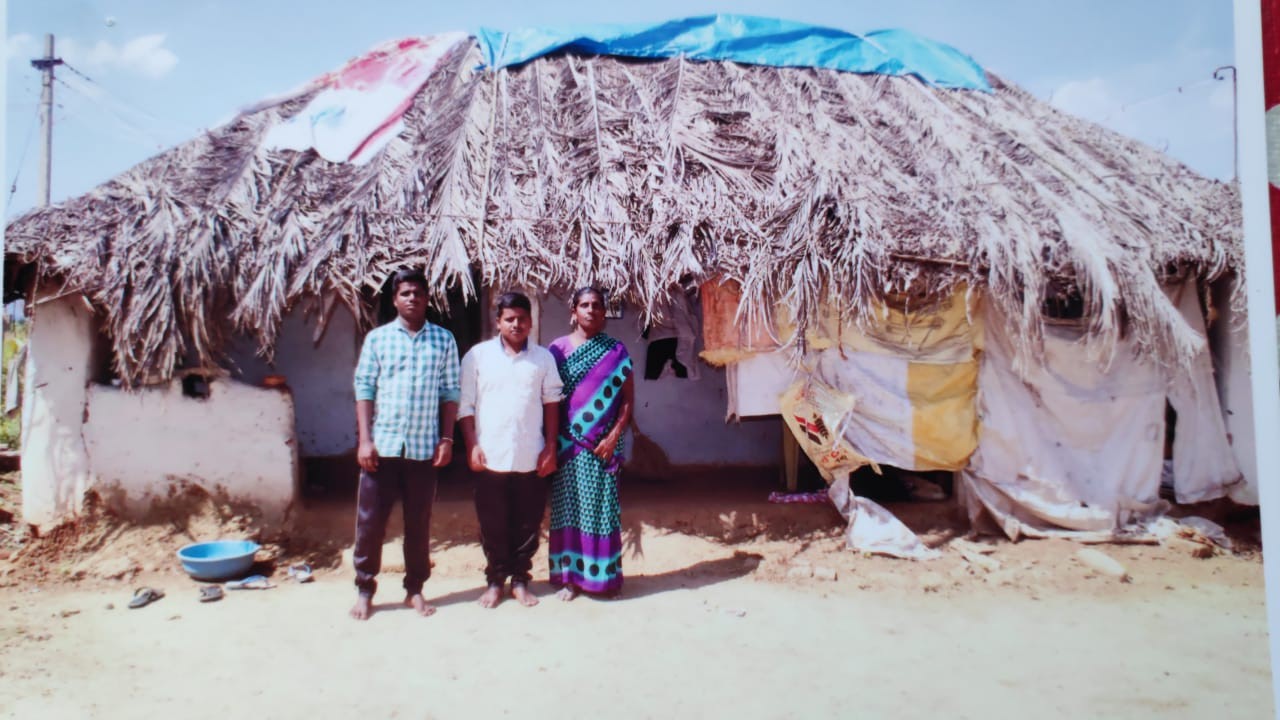 Karuppusamy lives with his parents and his brother, who also has severe hemophilia. His father is a farm worker. They live in a village. Their home is a hut type house, with only one room, and no windows. There is no fridge, electricity supply and running water; there is an outdoor bathroom.
Karuppusamy's sponsorship was recently ended and he needs a new sponsor. Your sponsorship funds will be used for family expenses, medical treatment, and educational purposes.