My Story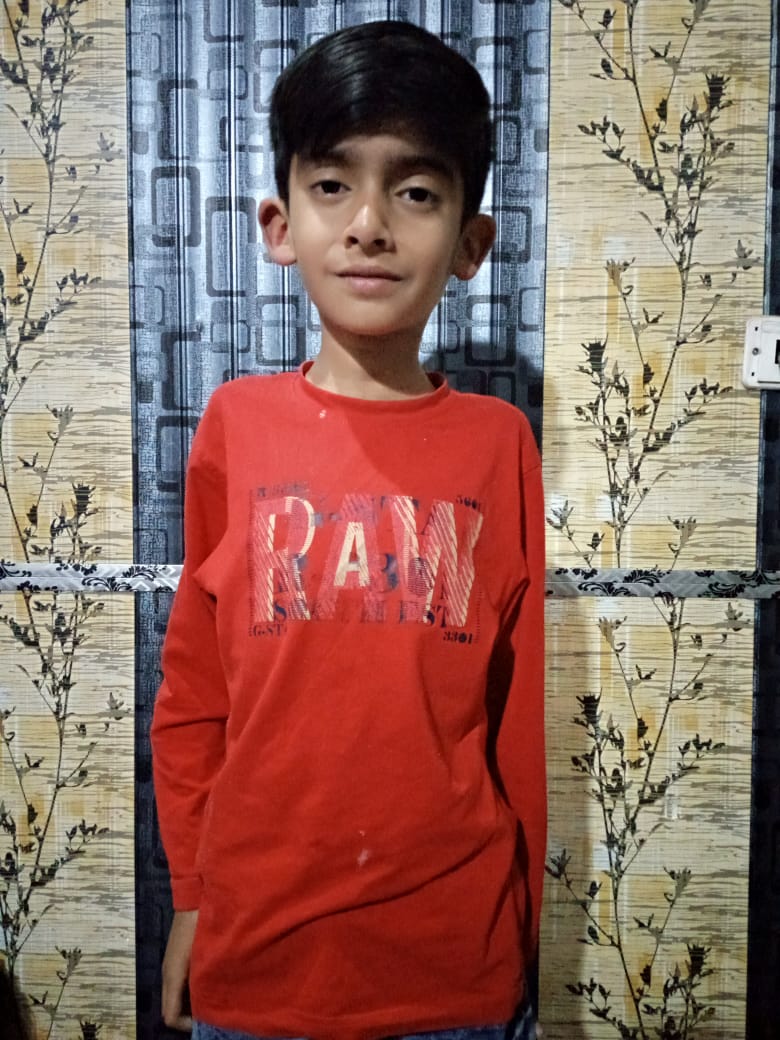 This is Ayan and he is 10 years old. His favorite activities at school are drawing and computer games. Outside of school, he likes to play cricket and spend time with his friends. When he grows up, he wants to become a doctor.
He has severe Hemophilia A, and recently had major bleeds in his elbows, knees, and ankles. He has great difficulty with his right elbow and right knee which both have joint damage due to repetitive bleeds. He is receiving physical therapy to help with the joint damage.
An older picture of the family, from left: Attique (father), Ayan (at age 7), Eman (twin sister), Ayesha (mother), and Abubaker (brother)
He lives at home with his parents (Attique; age 42 and Ayesha; age 34), twin sister (Eman; age 7), and older brother (Abubaker; age 11). His father, Attique, works in the service industry and makes about $240 a month. His brother also has hemophilia. He and his family speak their native language, Urdu and are also able to read and write English.
They rent a small home in the city for $35 a month. It is made of concrete and has running water, electricity and toilet facilities inside the home. They do not have a refrigerator. Food is cooked on a small countertop burner.
He has been part of the sponsorship program since 2013. His previous sponsor recently discontinued their participation in the program and he is now in need of a new sponsor.