My Story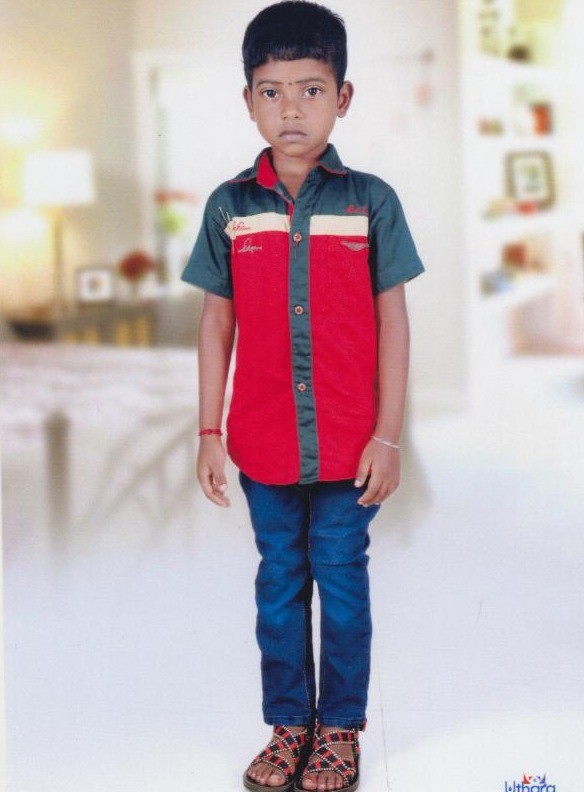 Hello!
My name is Sajith and I am a 6-year-old boy from India. I am in the 1st grade and my favorite subject in school is English. Outside of school, I love to play handball with my friends. When I grow up, I want to be a police officer. I have severe hemophilia A, which has led to bleeds in my mouth and knees. My parents want to start me on physiotherapy very soon, and the hospital is about an hour from our house. The hospital is 25km from our home which takes us an hour to get to by taxi.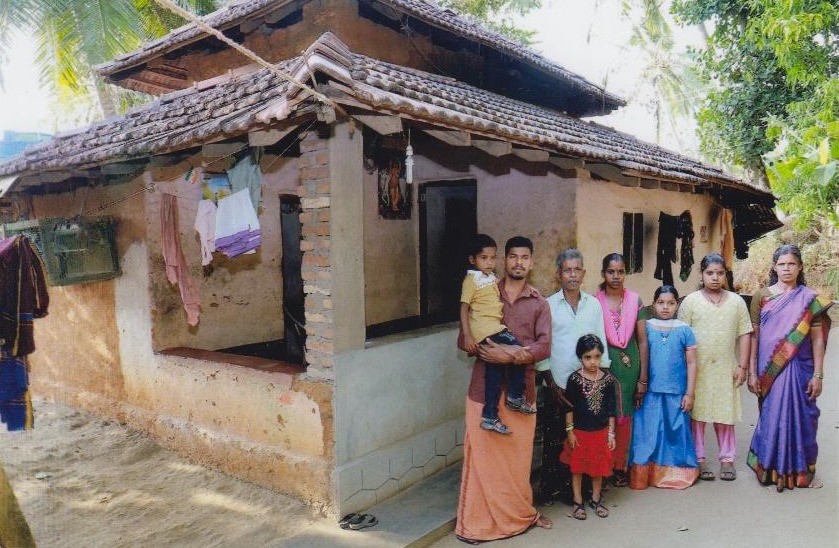 Picture in front of our home with my family
I live in a small, two-room house with my parents, grandparents, my aunt, and three of my cousins. My father is a painter and my grandparents work as daily laborers. They have a combined income of about $200 a month. My mom and aunt stay at home to help take care of the family.