My Story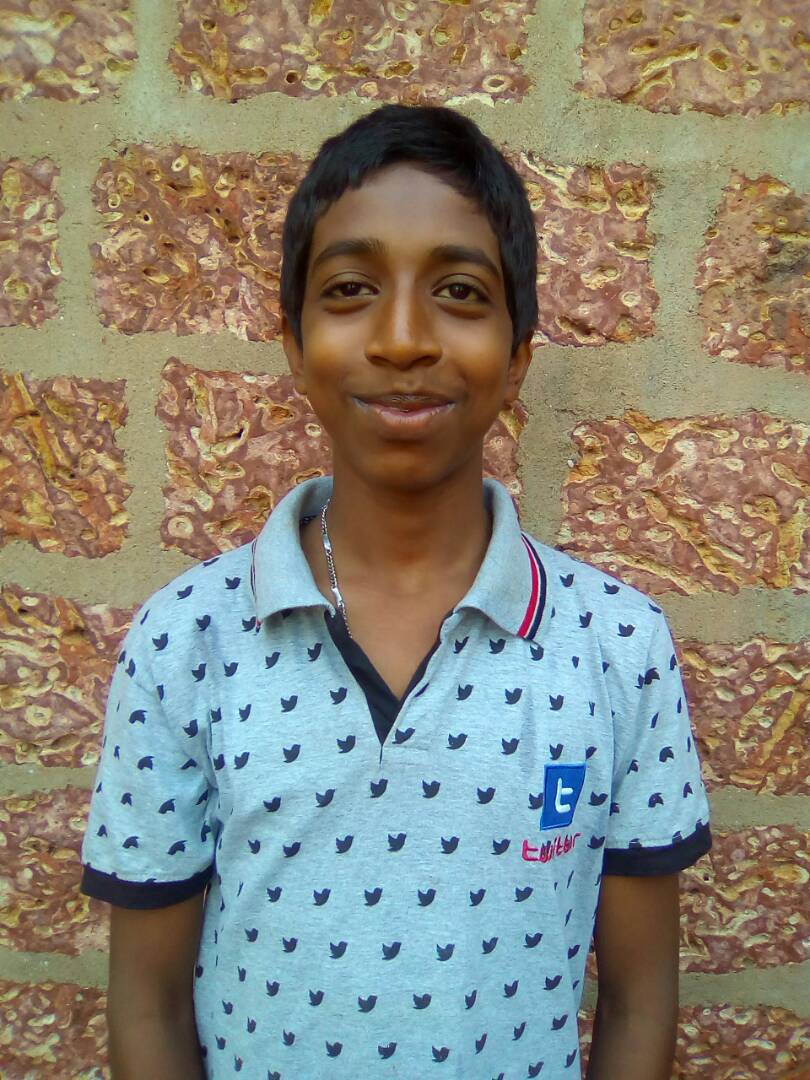 Hello!
My name is Sandesh and I am 16 years old. I am in the 10th grade and am a good student. My favorite subject this year has been the Kannada language. I also love to draw. I would like to study to be an engineer when I have completed school.
I have moderate hemophilia B. I have recently received factor to treat bleeds in my elbows, knees, and ankles. The nearest hospital is 160km from my home, which takes 4 hours to reach by bus.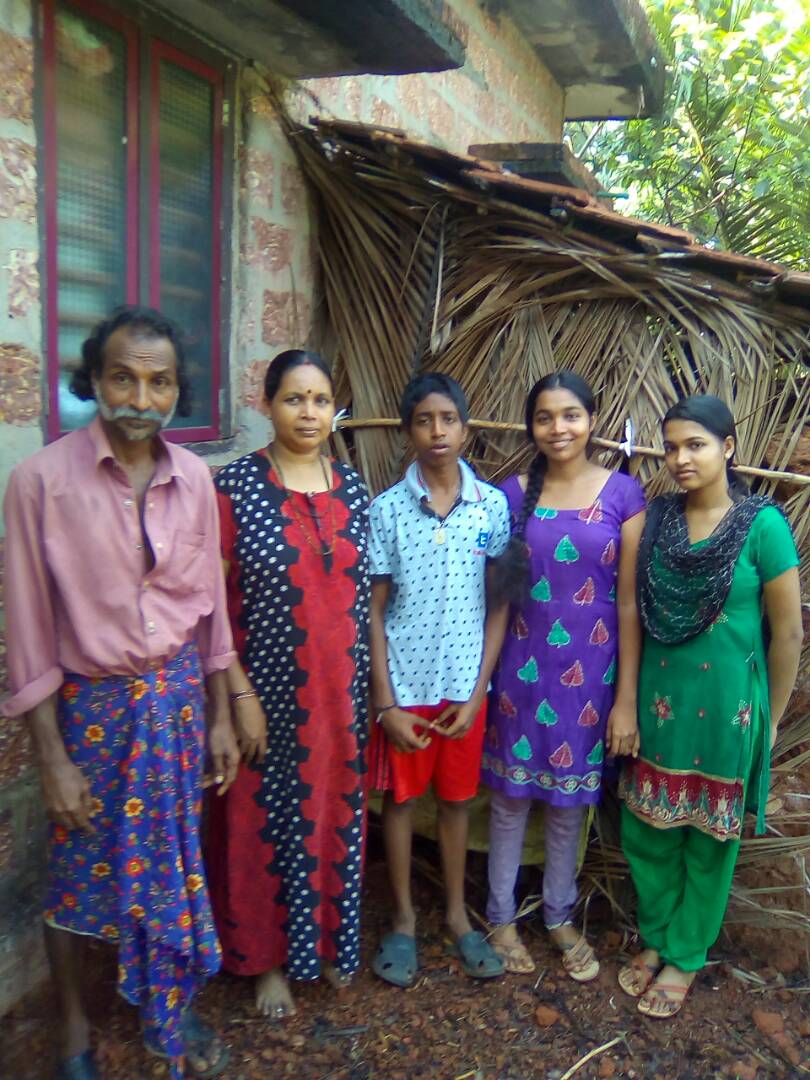 From left: Anand (father), Prema (mother), myself, Swathi (sister), Shwetha (sister)
I live with my parents and two older sisters. My father works as a coolie (daily laborer) and my mother works as a beedi worker (rolling tobacco). Both of these jobs have extremely low wages, with a combined monthly income of $50. My family lives in a two-room house in the village of Kasargod. Our home has electricity but does NOT have running water, indoor plumbing, or a refrigerator. Meals are cooked over a wood or charcoal fire.