My Story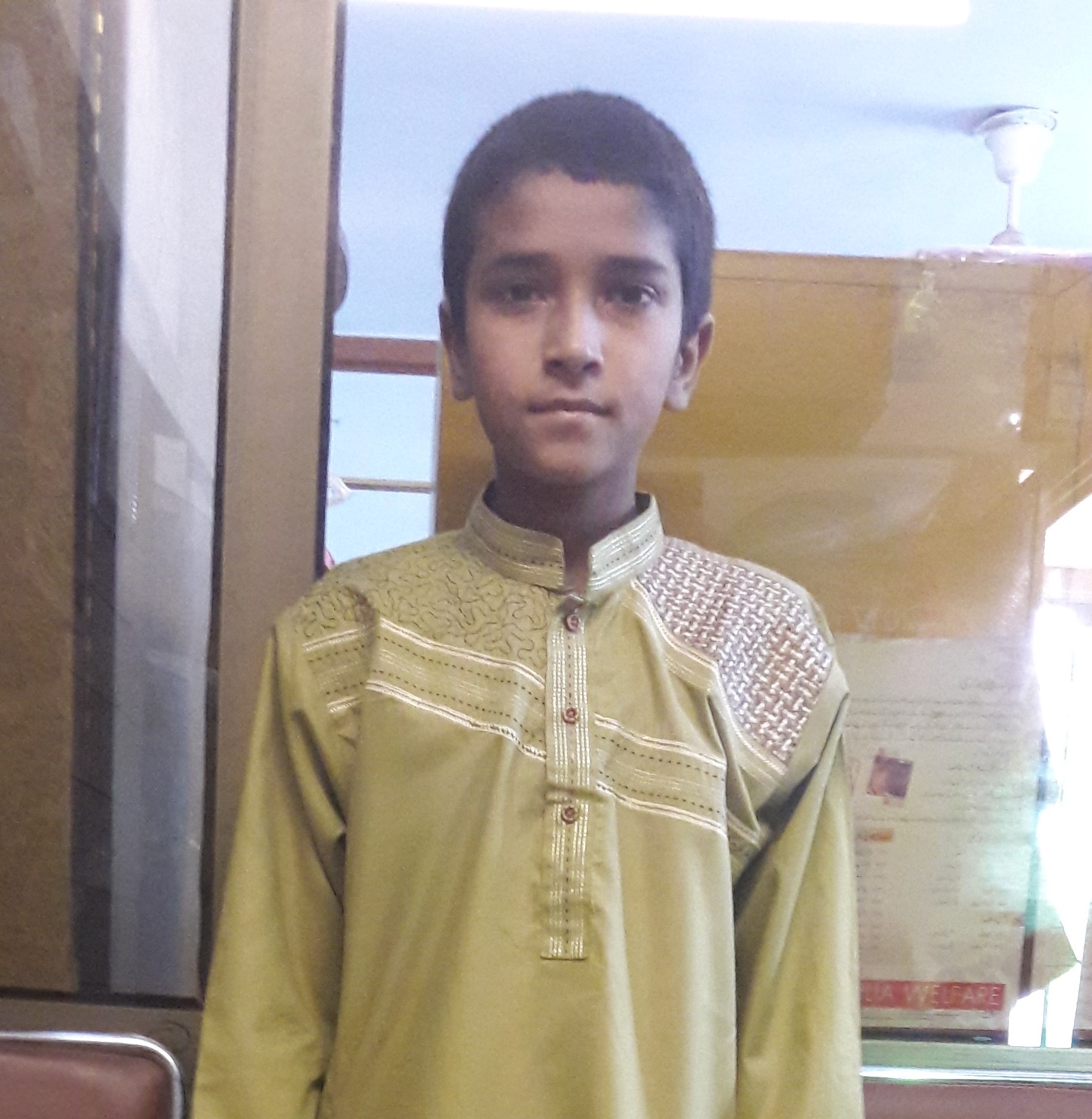 This is Muhammad. He is 16 years old and he lives in Pakistan. He has severe hemophilia A. Muhammad is in the 9th grade and he is making good progress in school. But, he has missed over 20 days of school this past year due to major bleeds, and this has affected his ability to do well. His favorite subject is mathematics. He hopes to become an engineer when he completes his education. When he is not in school he likes to play cricket.
Muhammad is the youngest in his family. He has three older sisters and one older brother. His father and his 20-year-old brother have jobs. His 18-year-old sister is in school, in 11th grade. His 27-year-old sister has completed her education and is looking for a job. He and these three older siblings live in the same house with their parents. Their monthly income is about $155.
Muhammad's oldest sister got married this year. He said that he enjoyed the ceremony, and he got a chance to meet relatives who live in other cities.
In the past year, Muhammad has had major bleeds in his head, psoas, knee, calf, and ankle. He was treated at his local hemophilia patient organization, which is 8 kilometers from his home. His right elbow joint is giving him trouble as a result of past bleeds. He would benefit from physiotherapy but it is too expensive for his family.
Your sponsorship funds will support Muhammad's education and his medical care.