My Story
This is Senghok. He is 10 years old and in the 5th grade. His favorite school subject is Khmer literature. Outside of school, he likes to read and watch TV. He also enjoys singing and painting. He takes an extra English class as well.
He has severe hemophilia A. Thankfully, it has been well maintained and he hasn't been hospitalized for any bleeds in the past six months. He currently receives physiotherapy for his knee, which has had issues in the past and it has been helpful.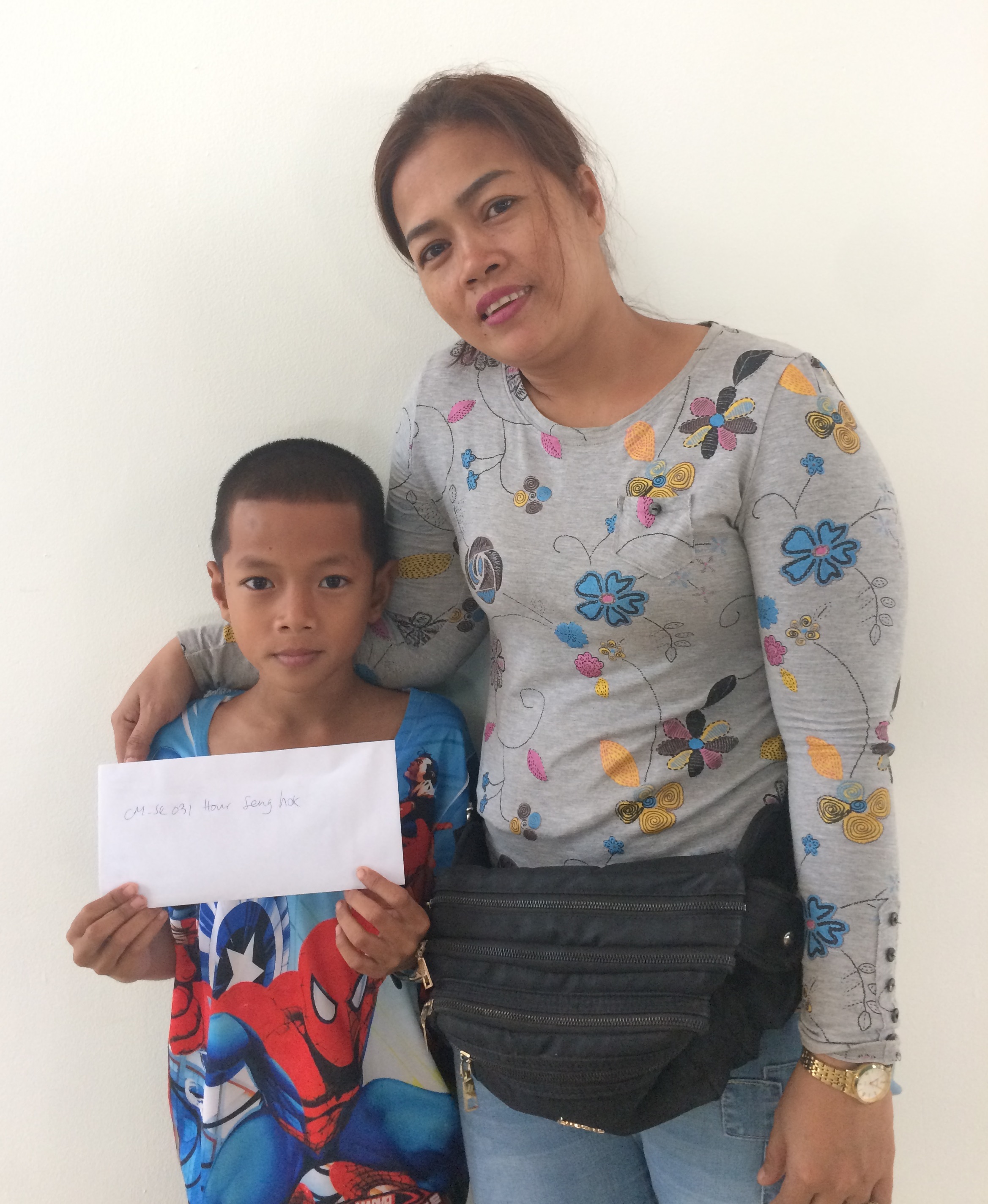 He lives at home with his parents, two sisters and grandparents. His father works in construction and his mother works as a merchant. Together they earn about $200 per month. They own a small wooden home in our town. They cook on a charcoal fire, have no refrigerator and water is outside the home.
Senghok has been part of the sponsorship program since 2017. His previous sponsor recently discontinued their participation in the program and he is now in need of a new sponsor.