My Story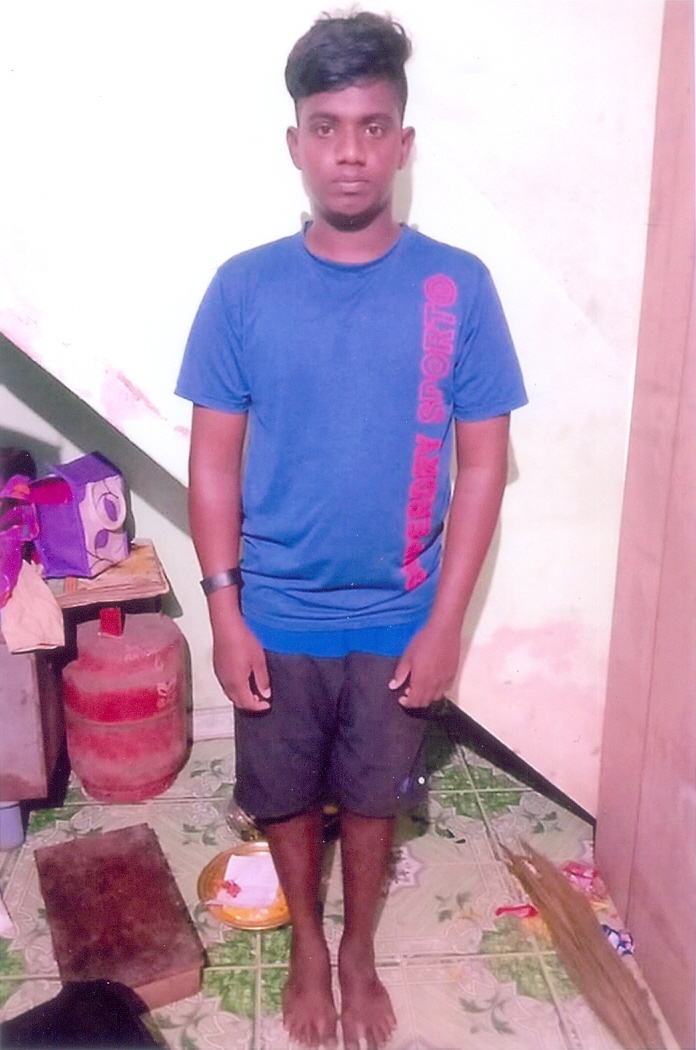 This is Shanmugam. He is 18 years old and he has severe hemophilia A. He is in the 12th grade. He is doing well in school despite missing some classes due to bleeds. He most enjoys his mechanical lab and he hopes to start a cell phone shop in the future. This past year he has had frequent bleeds in his left shoulder, toes and both elbows. He travels 13km by bus for treatment when needed, which is expensive for the family.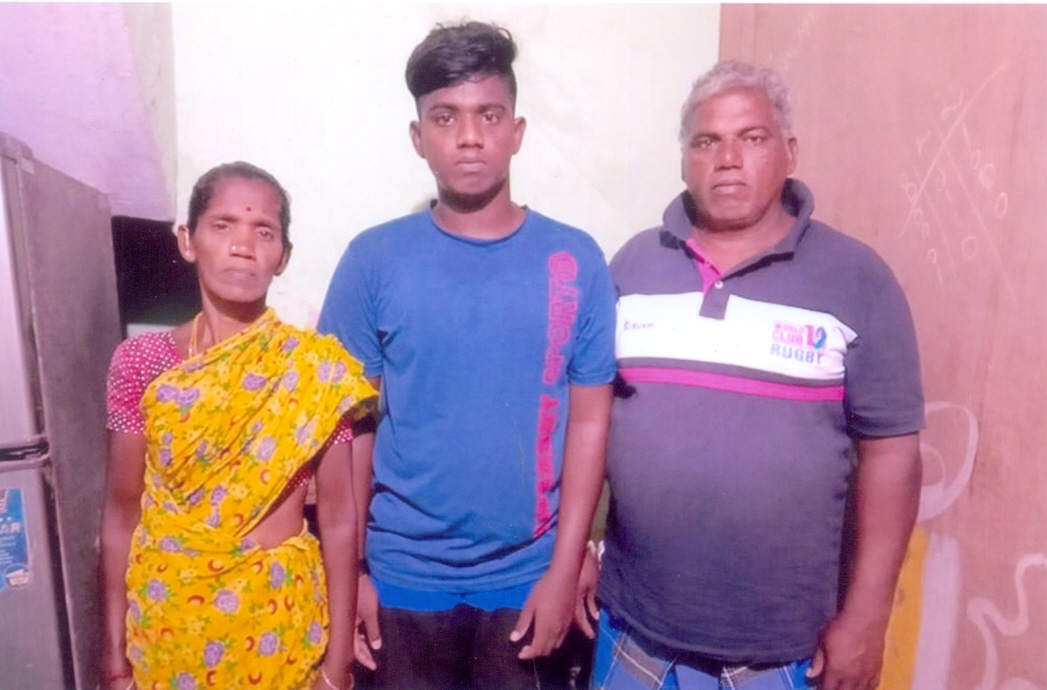 Shanmugam lives with his parents and sister. His father works as a fisherman. The family's income was decreased this past year when Shanmugam's older brother passed away. Because of the grief, his father was unable to work. The family's monthly income is $100 per month, but it is not consistent. Additionally, every year there is a 2-month fishing ban in the sea. At that time they have no income. The family home has electricity, running water, an indoor bathroom and a refrigerator. They cook their meals on an indoor gas stove.
Shanmugam's sponsorship was recently discontinued. He is in need of a new sponsor. Sponsorship funds help with living expenses.