My Story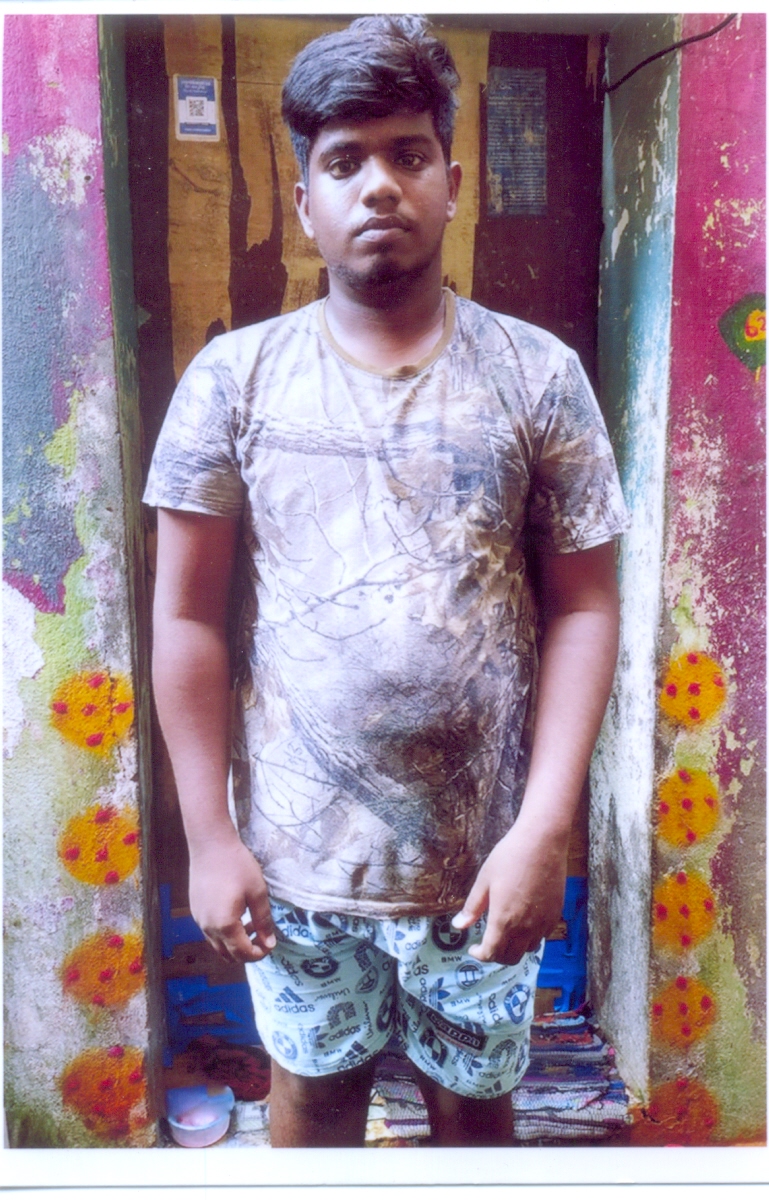 This is Shanmugam. He is 18 years old and he has severe hemophilia A. He is taking a 3-month computer course. All classes are online due to the pandemic. He hopes to start a cell phone shop after he completes this course. This past year he has bleeds in his shoulder and knee. He travels 13km by bus for treatment when needed, which is expensive for the family.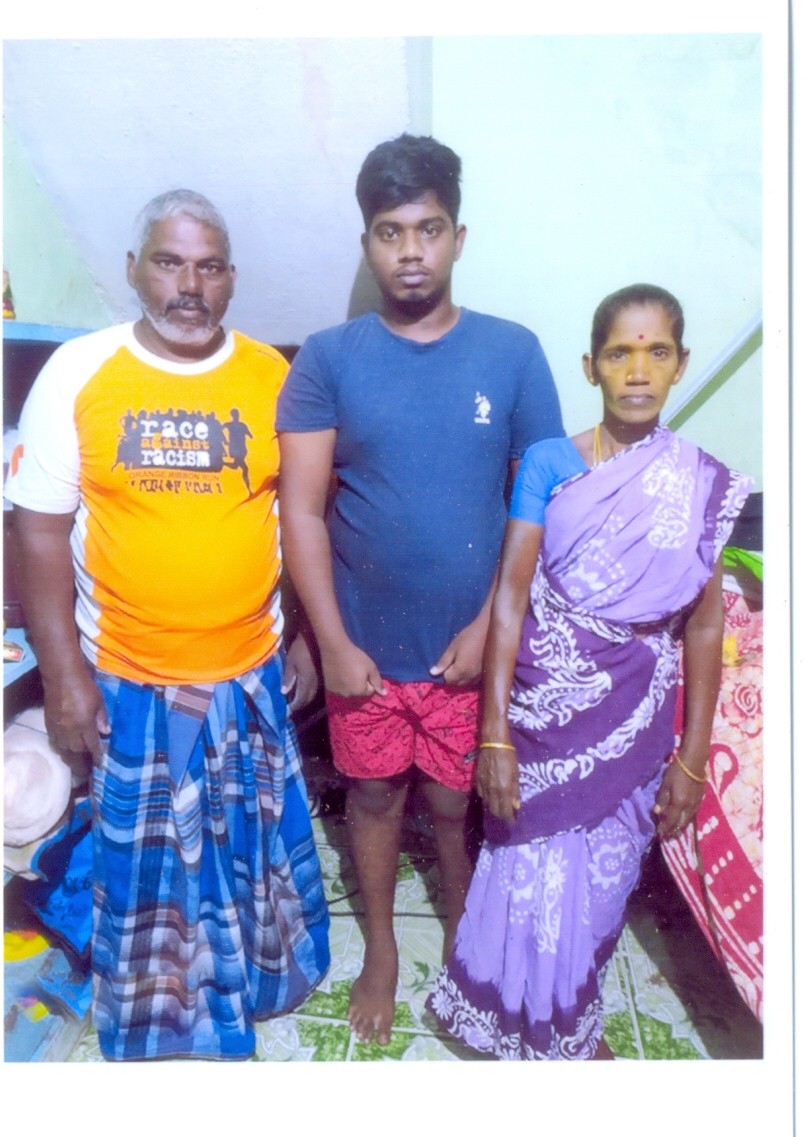 Shanmugam lives with his parents and sister. His father works as a fisherman. The family's monthly income is not consistent as it varies with changes in climate. Also, every year there is a 2-month fishing ban in the sea. This year, Shanmugam's father was hospitalized for 15 days, and in the ICU for a week, due to Covid-19. It took more time for him to recover.
The family home has electricity, running water, an indoor bathroom and a refrigerator. They cook their meals on an indoor gas stove.
Shanmugam's sponsorship was recently discontinued. He is in need of a new sponsor. Sponsorship funds help with living expenses.